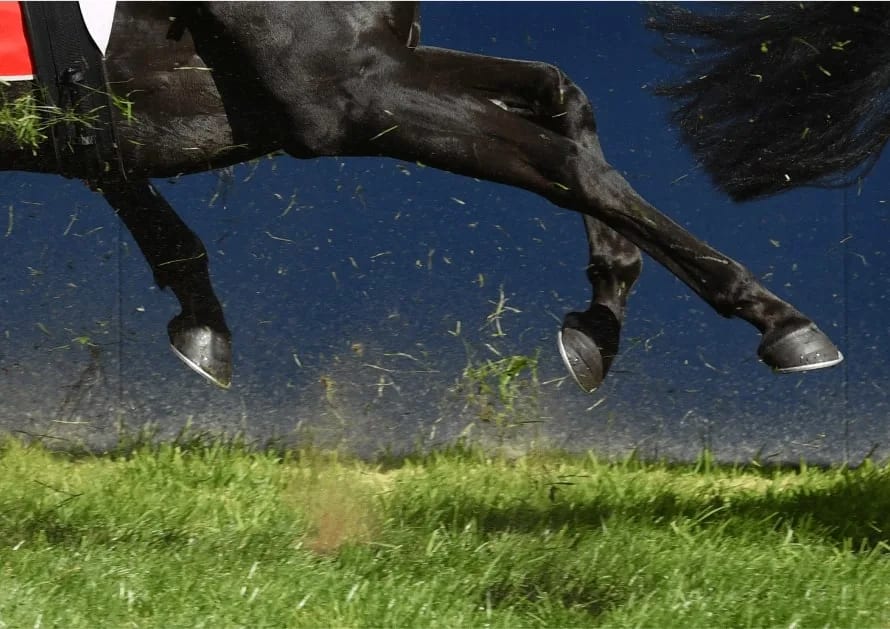 Big Punters Of The Australian Turf
The tenacity of the jockey who labors ceaselessly to get the most from his mount, the horse sense of the trainer who can judge talent and form from the briefest glance, and the nerves to go head-to-head with bookmakers who earn their living by being just a little better than the competition.
The men who have made a career out of wagering on thoroughbreds are also noteworthy for living flamboyant lifestyles for the most part.
Reveling in the attention and admiration of the average punter who can only fantasize about what it is like to wager like a big punter, betting hundreds of thousands of dollars at a time on races where there are so many elements that are completely beyond the control of even the keenest observer of horses, jockeys, trainers, track conditions and the other variables that make the difference between a healthy payday and financial disaster.
Punting With Modern Technology
Modern technology is having some impact on the persons that have captured the attention of racing fans throughout the years, but Australians will always have a place in their hearts for the big Australian punters who have brought a commanding presence and a larger-than-life approach to wagering on the sport of racing.
The entire country of Australia enjoys a punt and has been doing so since the Lady Penrhyn hit the shores in 1788. Racing punters were betting on races when the horses may have been hooked to a plough or a buggy in the morning, and then sent out on the turf to race in the afternoon meetings.
True, that is something of an exaggeration, as racing horses were part of the original complement of the First Fleet, having been loaded on a stop in Cape Town, South Africa during the journey from England.
History does not supply any evidence that any of the human passengers were professional bookies and the First Fleet ship's manifests do not seem to contain the name Waterhouse on the passenger logs, but it is a safe wager that there was wagering taking place on the voyage.
Sailors and passengers alike would have been punting on when the ships would make the destination, or who would get seasick after a lunch of hard bikkies and grog.
Some of those punters of the original crop doubtless found the occupation of bookmaker appealing, while others would have enjoyed the role of punter, so long as they were winning.
Those pioneers gave rise to the big punters who have enjoyed the celebrity status accorded to the large plungers.
There has always been, and always will be, something of a Robin Hood Syndrome for many Australians, which may in part explain some of the mystique associated with big punters.
Those big punters, in the role of Robin Hood, stole from the rich bookies. Anyone who has ever lost a punt under unusual circumstances has empathy for the men and women who can face such challenges and persevere in order to come out on top.
The bookies could fill the role of evil King John, or the Sheriff of Nottingham and easily be perceived as villains by the wagering or general public.
Of course, the Robin Hood analogy falls to pieces when the second part of the legend, giving to the poor after robbing the rich, is considered.
There may have been charitable big punters, in fact; there is no doubt that some were so.
For the most part, however, the big punters robbed from the rich and kept for themselves.
Still, these big punters often assumed larger-than-life personas that made them the envy of the regular blokes and lasses who laboured for wages, and then frittered those wagers away on a horse that could not lose until it did.
No, this is not the revelation of Dr. Nick's surname, although it would be cool to be a patient of a doctor named Legend. What is known, or at least suspected/believed, is that this big punter was a general practitioner of medicine.
Sometimes an investor will take a large gamble that supplies a return so spectacular that the investor can fall into a trap of thinking that he can work the same magic with any speculative endeavor. This mental shortcoming would appear to have seriously inflicted the thinking of one Edward Albert Granville Birchley, aka. Eddie "the fireman" Birchley.
An astute punter, Eric Connolly was a horse owner-trainer as well, who lived by the motto "money lost - nothing lost, courage lost - everything lost". His sharp eye for horses added to his gambling prowess, making as much as £700 off an £8 sale of his pony at the age of 15.
'Fast' Eddie Hayson, by virtue of his fearless approach to wagering, along with his huge bank, will continue to drive the market. Where it all will come to an end is the area of speculation that makes Hayson such a fascinating subject. Huge punter, smart businessman is Eddie Hayson
Felipe Ysmael: Often described as the biggest gambler of them all, Filipino industrialist, horse owner, and punter, made bookies either drool or gave them a run for the money. Known for his giant punts and famous duels with bookie Bill Waterhouse, Felipe was always looking for ways to stay ahead of the pack
A big plunger back in the days before online wagering snuffed out the rails bookmakers. Frank Duval claimed that he was not a gambler because he had the resources to lose without risking bankruptcy.
While the stories of legendary gamblers certainly offer many examples to prove this belief, one semi-famous punter, Fred Angles, who made big plunges during the 1920s, 30s 40s and 50s. He violated the stereotype of flashy suits, expensive cars, fast women and lavish lifestyles.
One of Australia's most flamboyant punters of all times is undoubtedly none other than 'Hollywood' George Edser. A successful and fearless punter in the 1950s, Edser would put everything he owned on a horse he fancied.
Joe Taylor will remain one of the most famous horse owners and punters to give Australian bookies a run for their money during the 1950s and 1960s. A generous man, Taylor gave away thousands to his fellow punters on several occasions, and ended up losing the rest on bets.
Media tycoon and one of the most influential men in Australia, Kerry Packer, was well known for his lavish gambling habits. A shrewd businessman, Packer's net worth was around AUD 6.5 billion at the time of his death in December 2005.
One of the most colorful racing personalities in the history of Australian racehorse punting is undoubtedly 'Melbourne Mick' Bartley. From selling beer bottles to setting up one of the largest betting networks, Bartley set examples for other punters who were always keen to follow his ways while giving bookmakers a run for their money.
The Prince of Punters in Australian horse racing during the 1950s and 1960s was undoubtedly Perce Galea, who is known to have obliged fellow Aussie punters with a flood of banknotes when his own colt, Eskimo Prince won the Golden Slipper Stakes in 1964, almost causing a riot.
Not many die hard punters would believe that running through a computer based program would help punter turned bookmaker, Sean Bartholomew make money. However, as the former owner of racingodds.com.au, Bartholomew continued to turn out winners on a regular basis.
Zeljko Ranogajec. It is said that he bets on every thoroughbred race in Australia. Pro Punter who places massive bets on all sports.