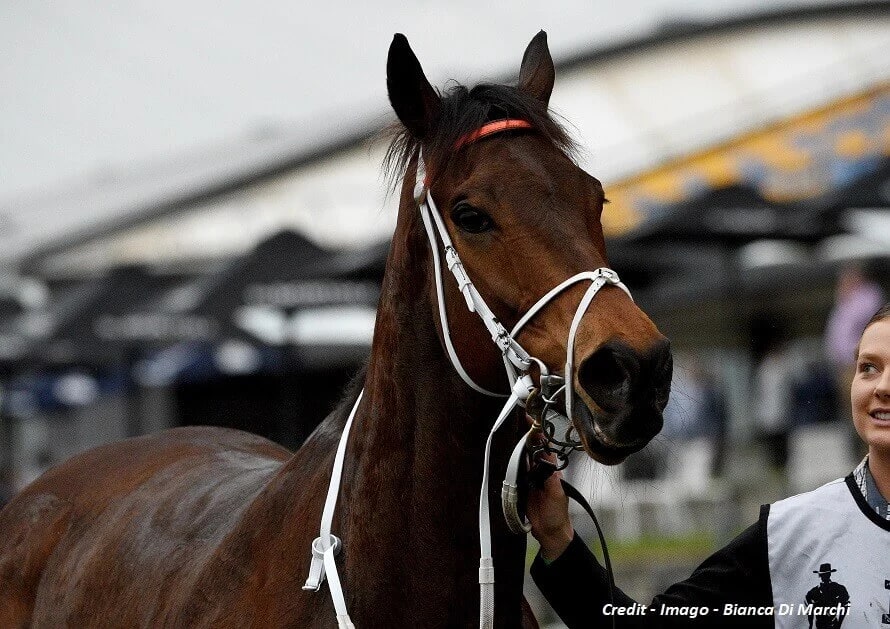 Most of what we have chronicled on this page about Australia's big punters deals with larger-than-life figures who made big plunges.
Some of those big bets were successful and the reputation of the big punter took on oversize proportions.
Lost in those stories is that along with the big wins, there were big losses that eventually broke the banks of those big punters and transported them back to the ranks of us average mugs.
To every rule, there is an exception, however, and we are going to provide the evidence in our story about the mysterious punter known only as Dr. Nick.
Origins of the Dr. Nick Legend
No, this is not the revelation of Dr. Nick's surname, although it would be cool to be a patient of a doctor named Legend.
What is known, or at least suspected/believed, is that this big punter was a general practitioner of medicine. He may have treated some punters experiencing depression from a long string of lost punts, but his specialty would have been regular medicine, not psychology.
He possibly treated punters who put their fist through the wall when their "can't miss" bet on a Randwick juvenile race was left in the barriers, but it is hard to say conclusively what sort of patients he treated.
Keys to Dr. Nick's Success
This punter knows and takes advantage of what every bookie and every casino that ever offered a wager opened knows.
The key to those operations is that they take part in every wager that is placed with them.
For an online bookmaker or a casino, this number of wagers is huge – in the thousands per day/hour region.
All they need is a little edge and the probabilities will work in their favours in the long run.
For the casinos, it could be something like all ties going to the dealer in black jack, or a zero or two on the roulette wheel to spoil every outside bet on the table.
The bookmakers' edge comes from the margins they impose, which reduce winning bets to a degree of something in the vicinity of five percent.
Dr. Nick takes those same edges and twists them to his advantage.
He would not make the sort of spectacular big plunges that created the reputations of gamblers like Fast Eddie Hayson, Eddie "The Fireman" Birchley or Felipe "The Babe" Ysmael.
Rather, he would place hundreds and thousands of small bets, employing, as did some of the other big plungers, runners to place bets all over the place. This was done to preserve prices, as a horse or event that is too heavily backed for one outcome or another quickly lands on the radars of the bookies, who respond by reducing the quotes. This is truer still if money comes in in large chunks.
Dr. Nick, in his approach to wagering, more closely resembles Zeljko Ranogajec that Felipe Ysmael.
Both the Doctor and the Zeljko treat wagering as a business that can be subjected to big data analytical tools in order to tilt the probabilities in their favour.
Dr. Nick views the wagering market as a financial instrument along the lines of the offerings on the ASX.
His approach lacks the adrenaline spikes we mug punters thrive upon, but the excitement is more along the lines of seeing profits stack up.
Dr. Nick Conducts a Raid of Rosehill Racecourse
To gain a clearer view of Dr. Nick's boring but profitable approach, it helps to relate an incident of his betting that took place at Rosehill Racecourse in July of 2018.
While most punters were looking at other codes during the dead winter racing month of July, Dr. Nick and his team were using their sophisticated algorithms to discover some low hanging fruit in the form of a horse named Sharpe Hussler.
Sharpe Hussler was the sort that represents the opposite end of the spectrum compared to horses such as Winx or Makybe Diva.
He was a battler that raced over fifty times but he had almost that many trainers, as no one could get much from him. He raced mostly at the smaller venues, with a few appearances at the metro tracks. His high water mark as a racer was a third placed run in a Listed race at Doomben. He never so much as got a jump in a Group race.
While most of us are chasing the Group races, hoping to find another Prince Of Penzance or something along those lines, Dr. Nick was looking at a BM79 race, where he and his team had found Sharpe Hussler backed from $51 down to $16.
True to his desire to remain inconspicuous, no one truly knows if Dr. Nick was on, it is simply anecdotal reports by bookies that claimed to have lost money to Dr. Nick, as no one could offer any certainty as to where the money that was responsible for Sharpe Hussler backing from $51 to $16 had come from.
Dr. Nick probably did not even bother to watch the race, but if he had, he would have seen Sharpe Hussler stone motherless with 400 metres to go in an 1100-metre race. He was trapped behind a wall of horse at the 250m mark and seemed out of the running when he uncorked a mighty galloping finish to win with ease.
Dr. Nick Abandons Australian Thoroughbred Punting
More accurately, he abandoned punting with Australian bookies.
Just as Aussies can visit an Australian bookie website and have a punt on races in other countries, it's a safe assumption that Dr. Nick can bet on Australian races with an international bookie where the prices have not been diminished by the taxes and levies tow which the bookies are subjected. The point of consumption tax and other charges, which vary by state, have clearly demonstrated that fixed odds betting is a tough way to make a profit.
It was estimated that during his peak involvement with Australian Thoroughbred racing, Dr. Nick was accounting for around six percent of the turnover.
His departure meant that it would be harder and harder for the various racing jurisdictions to maintain the rich prizemoney that led to races such as the All Star Mile, the Golden Eagle and the Everest, along with the doubling of the value of some of the older established races.
Conclusion
Dr. Nick broke the mold, the image of the big punter.
Using modern technology and a business approach to wagering, there was nothing glamorous or flamboyant to make him a punter cult figure.
There were just the profits and the turnover created by Dr. Nick's wagering, which estimates place in the region of millions of dollars per day.
The various governments that could not show any restraint when it came to taxing gambling will miss the tax revenue generated by Dr. Nick's big plunging.
They will probably respond by increasing taxes and fees further, and then wondering why turnover keeps declining.