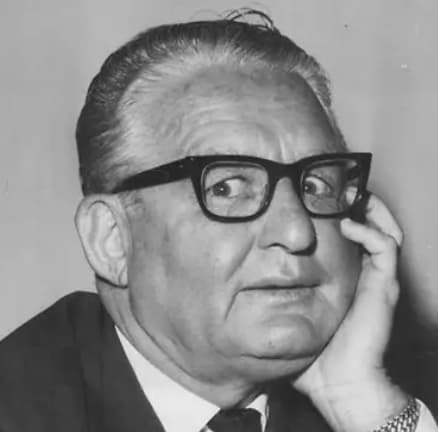 Joe Taylor horse owner and punter who gave Aussie bookies a run for their money in the 50s & 60s
A generous man, Joe Taylor gave away thousands to his fellow punters on several occasions, and ended up losing the rest on bets. As the owner of gambling dens and nightclubs, Taylor was one of the most popular figures in Sydney.
One of the true legends of the Australian turf is Joseph Patrick Taylor. Nicknamed 'The Boss. Joe Taylor was a regular in the betting ring at Sydney's racetracks, feared by bookies.
Joe Taylor Born 1908
Born in November 1908 to a hotel cellar man, Joe Taylor took up boxing and Rugby League football, later moving on to manage League teams and boxers. Gambling was Joe Taylor's passion, with most of his money spent on betting on racehorses. He operated an illegal gambling casino, Thommos, in the back alley of Surrey Hills.
He also operated several baccarat schools while moving on to become the owner of the Celebrity Club, a famous night club on York Street, which was a major attraction in the 1950s and 60s amongst the racing fraternity.
Joe Taylor never hesitated to import the best entertainers from America including Diana Barrymore and heavyweight boxing champion Rosenbloom, who was a regular at Thommos as well.
Bet Only In Cash
Joe Taylor was known to bet only in cash through his agents who were all employed at his gambling and night club establishments.
His success with his own horses made bookies fear him the most, taking many bookies to the cleaners. Bookies always opened a Joe Taylor horse at a shorter quote.
However, this did not stop him from getting his agents into action to cover every bookie at a specific time, from whom he made a cool profit. Among his major trainers were Reg Ferris Sr. and his son Reg Ferris Jr., followed by Albert Woods and then Kevin Hayes.
Joe Taylor was known to be a generous man on the tracks, giving away thousands to all his fellow punters on the track. According to Bill Waterhouse, Taylor didn't give a damn about money.
As a horse owner, Joe Taylor owned mostly handy racehorses, his best horse though was Birthday Card, winner of the 1962 Golden Slipper Stakes, ridden by senior jockey Roy Greenwood whom Taylor had great faith in. Another one of Joe's horses was High Row. This horse had won a few Welter races during its time but nothing more.
Golden Slipper Day
On Golden Slipper Day, Joe thought High Row was a certainty and backed it by placing all his Golden Slipper winnings on him only to see High Row not only lose the race but it came in last. Legend states he had to borrow taxi money to get himself home, this was reported as fact my Max Presnell.
When it came to buying horses, Taylor always made his selection based on his own opinion. Joe Taylor continued to punt until the day he died.
Joe Taylor opened his second nightclub in 1954, the Carlisle Club in Kellett Street, Kings Cross with many illegal casino games like baccarat. He also served on the committee of City Tattersall's Club for more than a decade.
Joe Taylor was known to many people including well known radio personality Jack Davey, newspaper publisher Ezra Norton, and Sir Robert Askin, the State Premier.
Among his other illegal gambling associates were Perce Galea, Len McPherson, and Fredrick Anderson.
For many reasons, Joe Taylor's illegal gambling dens seemed to have plenty of backing despite raids by the police, who most people suspect were staged events.
Joe Taylor married a 46-year-old divorcee and secretary, Patricia Moffit in September 1971.
Joe Taylor Passes
He suffered a heart attack on 17 August 1976 and died at Sydney Hospital.