Australian punters have always expressed keen interest in the exploits of the big-time punters.
It does not detract from the aura of the big plungers, perhaps even enhances it, if along with betting phenomenal sums on a particular meet, or even a singular event, those persons have an air of mystery and controversy surrounding them.
No one better exemplifies this assertion than 'Fast' Eddie Hayson.
His reputation is enhanced, rather than diminished, via his association with legalized prostitution, investigations and connections with people in the racing industry.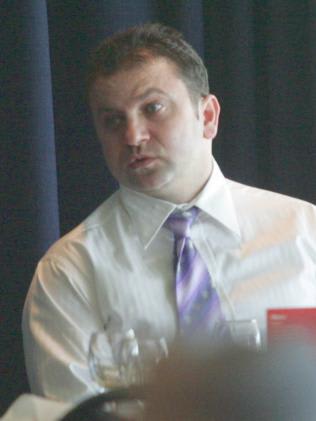 A little bit of controversy seems also to attract attention and 'Fast' Eddie Hayson has experienced his share at least.
He has had well-publicized encounters with elite members of Australia's horse racing fraternity.
It is however, feats of punting derring-do and prowess that most contribute to 'Fast' Eddie Hayson's reputation.
One of these that had many ready to declare Hayson a punting genius involved an otherwise un-noteworthy middle of the week Gold Coast greyhound race.
As the story is generally told, Hayson used his operation to blow out the price of a favourite in a small field, moving the dog from $1.10 to 13-1. A South Australian bookmaker named Curly Seal was on the short end of that escapade.
While it did take over a year's worth of legal wrangling and investigation, Hayson eventually was determined to have acted in a completely legal fashion, and he reaped the lion's share of the $700,000 he had won and secured a permanent spot on the all-time list of prodigious punting performances.
When someone continually succeeds at this high level, where so many other high rollers before have achieved notoriety only to experience devastating losses and total ruin, Hayson has managed to remain at the top of his game and could potentially even boast of not only having survived, but also of having gone toe to toe with the renowned Waterhouse bookmaking operation.
Hayson might attribute some of his good fortune to diversification.
Along with the greyhounds and the thoroughbreds, he is possibly just as, if not more, fond of putting a little on Rugby League.
Even though his involvement with this sport does not approach the level of his monetary involvement with racing, his success has attracted the interest of not only the league, but the odds makers as well.
One thing is certain. 'Fast' Eddie Hayson, by virtue of his fearless approach to wagering, along with his huge bank, will continue to drive the market.
Where it all will come to an end is the area of speculation that makes Hayson such a fascinating subject.