With tradition unlike any other Thoroughbred horse race in Australia, the Melbourne Cup is an event that attracts the interest of the entire country, a country where everyone knows when it is Melbourne Cup Day and when it is Melbourne Cup time!
Here is where you will find accurate and precise details about the Melbourne Cup horses and the previous Melbourne Cup winners.
Melbourne Cup Race Details
Date: 1/11/22
Time: TBA
Racecourse: Flemington
Race Distance: 3200m
Conditions: TBA
Prize Money: $8,000,000
How To Bet On The Melbourne Cup
Our Top 3 Recommended Online Bookmakers To Bet With For The Melbourne Cup:
Melbourne Cup Betting Tips
1. TBA
2. TBA
3. TBA
When Is The Melbourne Cup: 1/11/22
What Time Is The Melbourne Cup: 3.00pm
Where Is The Melbourne Cup: Flemington Racecourse
How To Live Stream The Melbourne Cup
To live stream the Melbourne Cup, TAB Account Holders can watch the race live.
More Details About The Melbourne Cup
This is also the place to check when the final field for Melbourne Cup is announced, up-to-date Melbourne Cup odds, and links for anyone who wants to watch a Melbourne Cup live stream or check the Melbourne Cup betting odds.
You might even find some Melbourne Cup tips, or at least find reliable sources for expert Melbourne Cup tips.
There are also video replays of recent Melbourne Cup races, because horses that run well in a Melbourne Cup are often in the race the next year.
With the big prizemoney on offer, the Melbourne Cup attracts international horses, which often do not have the same degree of detailed form analysis the Aussie horses present. It is important to know who the foreign raiders are and how they measure up to the better-known domestic horses.
Melbourne Cup Group 1 Event
The Melbourne Cup is a VRC Group 1 for 3 year olds and over and is held under open handicap conditions.
The Melbourne Cup is contested over a distance of 3200 metres and is held annually at Flemington Racecourse on the first Tuesday in November.
Prize Money - Melbourne Cup is Now Worth $8,000,000
The Melbourne Cup Race has been held since 1861 and was originally held over two miles (about 3,218 metres) but following preparation for Australia's adoption of the metric system in the 1970s, the current race distance of 3,200 metres was established in 1972.
Melbourne Cup Betting
The Melbourne Cup is one of those events that have gone beyond the normal boundaries of Thoroughbred race punting. People who would never imagine betting on a race, even one of the races from the major carnivals, will put something on the Melbourne Cup.
There is something that must be kept in mind, though.
Melbourne Cup betting is challenging.
If there is a full field of 24 horses and given than any of those 24 could win despite their pre-race odds quotes, punters will need a little extra insight and a little extra luck.
Our Melbourne Cup tips will help with the insight, although we will not claim that we tipped Prince of Penzance at $101 to win the 2015 Melbourne Cup.
When it comes to Melbourne Cup Betting, a little bit of luck goes a long way.
Melbourne Cup 2022 Current Betting Odds (Pre Nominations)
Bet Today At Neds
| | | |
| --- | --- | --- |
| Runner | Win | Place |
| Titleholder | 11.00 | 3.50 |
| Incentivise | 12.00 | 3.75 |
| Spanish Mission | 15.00 | 4.50 |
| Stay Foolish | 15.00 | 4.50 |
| Duais | 17.00 | 5.00 |
| Manobo | 21.00 | 6.00 |
| Montefilia | 21.00 | 6.00 |
| T O Royal | 21.00 | 6.00 |
| Anamoe | 26.00 | 7.30 |
| Away He Goes | 26.00 | 7.30 |
| Floating Artist | 26.00 | 7.30 |
| Gear Up | 26.00 | 7.30 |
| Hukum | 26.00 | 7.30 |
| Hurricane Lane | 26.00 | 7.30 |
| Knights Order | 26.00 | 7.30 |
| Nonconformist | 26.00 | 7.30 |
| Point Nepean | 26.00 | 7.30 |
| Pyledriver | 26.00 | 7.30 |
| Search For A Song | 26.00 | 7.30 |
| Sonnyboyliston | 26.00 | 7.30 |
| Trueshan | 26.00 | 7.30 |
| Yibir | 26.00 | 7.30 |
| Crystal Pegasus | 31.00 | 8.50 |
| Young Werther | 31.00 | 8.50 |
| Alegron | 34.00 | 9.00 |
| Benaud | 34.00 | 9.00 |
| Profondo | 34.00 | 9.00 |
| Scope | 34.00 | 9.00 |
| Siskany | 34.00 | 9.00 |
| Surefire | 34.00 | 9.00 |
| Alaskan God | 41.00 | 11.00 |
| Daqiansweet Junior | 41.00 | 11.00 |
| Mount Popa | 41.00 | 11.00 |
| Pondus | 41.00 | 11.00 |
| Team Captain | 41.00 | 11.00 |
| Adayar | 51.00 | 14.00 |
| Ashrun | 51.00 | 14.00 |
| Belmont Avenue | 51.00 | 14.00 |
| Chalk Stream | 51.00 | 14.00 |
| Dawn Patrol | 51.00 | 14.00 |
| Degraves | 51.00 | 14.00 |
| Delphi | 51.00 | 14.00 |
| Detonator Jack | 51.00 | 14.00 |
| Duke of Condicote | 51.00 | 14.00 |
| Durstan | 51.00 | 14.00 |
| El Patroness | 51.00 | 14.00 |
| Forgot You | 51.00 | 14.00 |
| Grand Promenade | 51.00 | 14.00 |
| Great House | 51.00 | 14.00 |
| Gypsy Goddess | 51.00 | 14.00 |
| Hamish | 51.00 | 14.00 |
| Heart Of Puissance | 51.00 | 14.00 |
| Hosier | 51.00 | 14.00 |
| Hungry Heart | 51.00 | 14.00 |
| Kemari | 51.00 | 14.00 |
| Mankayan | 51.00 | 14.00 |
| No Compromise | 51.00 | 14.00 |
| Realm Of Flowers | 51.00 | 14.00 |
| Sheraz | 51.00 | 14.00 |
| Sir Lucan | 51.00 | 14.00 |
| Smokin Romans | 51.00 | 14.00 |
| Stockman | 51.00 | 14.00 |
| The Chosen One | 51.00 | 14.00 |
| Tralee Rose | 51.00 | 14.00 |
| Baron Samedi | 61.00 | 16.00 |
| Buckaroo | 61.00 | 16.00 |
| Douceur | 61.00 | 16.00 |
| Herring Island | 61.00 | 16.00 |
| Mojo Star | 61.00 | 16.00 |
| Ottoman Emperor | 61.00 | 16.00 |
| Serpentine | 61.00 | 16.00 |
| Willowy | 61.00 | 16.00 |
| Wordsworth | 61.00 | 16.00 |
| Alcyone | 101 | 26.00 |
| Asterix | 101 | 26.00 |
| Aurora's Symphony | 101 | 26.00 |
| Blackcomb | 101 | 26.00 |
| Castlereagh Kid | 101 | 26.00 |
| Chapada | 101 | 26.00 |
| Cru Classe | 101 | 26.00 |
| Django Freeman | 101 | 26.00 |
| Elusive Express | 101 | 26.00 |
| Entente | 101 | 26.00 |
| Espiona | 101 | 26.00 |
| Explosive Jack | 101 | 26.00 |
| Green Belt | 101 | 26.00 |
| Grid | 101 | 26.00 |
| Gunstock | 101 | 26.00 |
| Harpo Marx | 101 | 26.00 |
| Ho Ho Khan | 101 | 26.00 |
| Hype | 101 | 26.00 |
| Liqueuro | 101 | 26.00 |
| Luncies | 101 | 26.00 |
| Master Of Wine | 101 | 26.00 |
| Mightybeel | 101 | 26.00 |
| Olympic Theatre | 101 | 26.00 |
| Persan | 101 | 26.00 |
| Port Philip | 101 | 26.00 |
| Quick Thinker | 101 | 26.00 |
| Red Kelly | 101 | 26.00 |
| Rondinella | 101 | 26.00 |
| Schabau | 101 | 26.00 |
| Selino | 101 | 26.00 |
| Shes Ideel | 101 | 26.00 |
| Spanish Kiss | 101 | 26.00 |
| Swan Bay | 101 | 26.00 |
| Through Irish Eyes | 101 | 26.00 |
| Tooradin | 101 | 26.00 |
| True Marvel | 101 | 26.00 |
| Tutukaka | 101 | 26.00 |
| Uniquely | 101 | 26.00 |
| Vow And Declare | 101 | 26.00 |
| Waisake | 101 | 26.00 |
| Warning | 101 | 26.00 |
| Yonce | 101 | 26.00 |
| Buckhurst | 126 | 32.00 |
| Cormorant | 126 | 32.00 |
| Kapalua Sunset | 126 | 32.00 |
| King Of Leogrance | 126 | 32.00 |
| Lets Karaka Deel | 126 | 32.00 |
| Tigertiger | 126 | 32.00 |
| Ain'tnodeeldun | 151 | 39.00 |
| Le Baol | 151 | 39.00 |
| On The Bubbles | 151 | 39.00 |
| Aktau | 201 | 51.00 |
| And We Danced | 201 | 51.00 |
| Cadre Du Noir | 201 | 51.00 |
| Carif | 201 | 51.00 |
| Dragon Storm | 201 | 51.00 |
| Grandslam | 201 | 51.00 |
| Johnny Get Angry | 201 | 51.00 |
| Lunar Flare | 201 | 51.00 |
| Ocean Billy | 201 | 51.00 |
| Port Guillaume | 201 | 51.00 |
| Royelle | 201 | 51.00 |
| Southern France | 201 | 51.00 |
| Sweet Thomas | 201 | 51.00 |
| Teofilo Star | 201 | 51.00 |
| Future Score | 301 | 76.00 |
| Highland Harley | 301 | 76.00 |
| Royal Court | 301 | 76.00 |

Many online bookmakers will post Melbourne Cup betting odds well in advance of the race. At this moment in early February, nine months in advance of the next Melbourne Cup, there are already wagering markets showing betting odds on the Melbourne Cup.
Those betting markets include dozens of horses that will never be nominated and those odds will shift, most likely downward, as the race approaches and some of the connections commit their gallopers to a Melbourne Cup run.
We can help there.
At Pro Group Racing, we have tracked the Melbourne Cup for the past 20 years and we have studied the prior races, all with an eye towards helping punters get the best Melbourne Cup tips and the best Melbourne Cup betting odds.
After all, what could be better than backing the winner, just like one of your mates, except you got on for $0.20 better?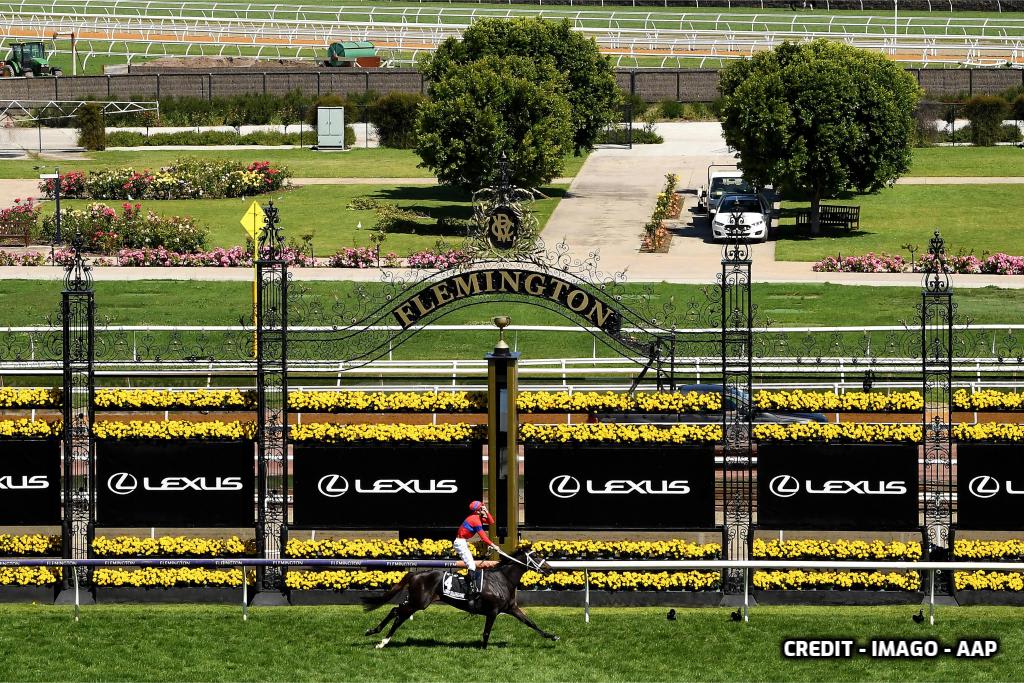 Melbourne Cup Tips
Good Melbourne Cup tips are not hard to find. It is much easier to find bad ones.
Our expert tippers follow the Melbourne Cup the entire year, watching for stayers that consistently perform well over trips of 2,000, 2400 or 3200 metres in the limited number of staying races on the Australian Thoroughbred racing calendar.
We go a step further by checking the substantial number of international gallopers that are lured by the big prizemoney of the Melbourne Cup. European trained horses won the Melbourne Cup six times since 2010, with northern hemisphere bred but locally trained stayers have won a couple times.
We can help narrow your choices with our expert Melbourne Cup tips. For example, based on form for the last couple of decades, punters should look for a stallion or a gelding with under 56 kg handicap, between the ages of four and six and having some international origins.
Melbourne Cup Day
The first Tuesday in November is often referred to as Melbourne Cup Day, even by people who have no interest in the Melbourne Cup in particular or Thoroughbred racing in general.
Melbourne Cup Day is a social event that has societal implications.
It is easy to imagine someone responding easily to a question such as, "Do you have any plans for Melbourne Cup Day?" Or, "Do you remember what you were doing the day Makybe Diva won her third consecutive Melbourne Cup?"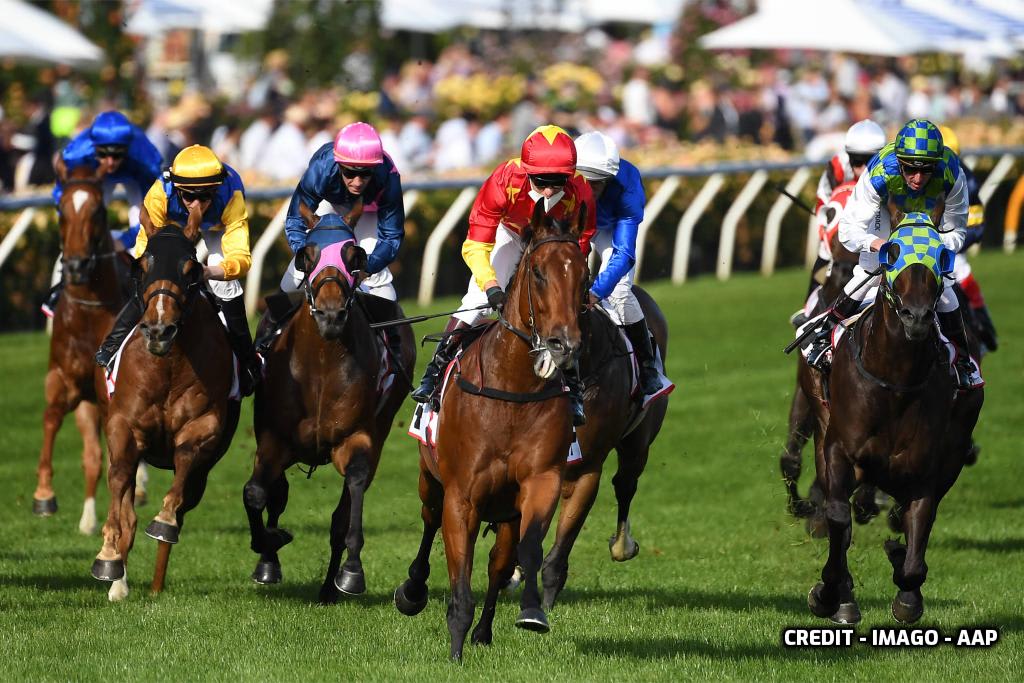 Melbourne Cup Field
The Melbourne Cup field is capped at 24 horses.
It is not unusual for there to be fewer due to scratchings. There were only 22 gallopers when Protectionist won in 2014. The Melbourne Cup field had 21 horses in 1995, 1987 and 1971.
There have been years with even fewer, such as for Nightmarch's 1929 win, when only 14 jumped.
The fewest participants on record were seven, back in 1863, the third year for the race.
The Melbourne Cup field has exceeded 24 runners on a few occasions.
The record is 39 for the 1890 Melbourne Cup won by the immortal Carbine. Given how Carbine dominated the turf, we can only surmise that there were 38 brave horses lined up for a chance at the immortality beating Carbine would have afforded.
Melbourne Cup Stats
Thoroughbred horse racing has always generated a multitude of statistics. Most horses can accurately trace their ancestry to multiple generations, back to the time when all the gallopers were coming from Great Britain and other old countries. This is critical, although not infallible to predicting the racing success of any colt or filly.
In the modern era, where the computer has taken over the job of accumulating and analysing Melbourne Cup Stats, there has been an explosion of racing statistics.
It is easy to find out such details as which Melbourne Cup barrier has produced the most wins. Twenty Melbourne Cup winners have drawn barriers five through eight. Barrier 5 has produced eight winners. Barriers nine through twelve are a close second with 18 wins.
Of course, a computer is not necessary to learn that no galloper has ever won the Melbourne Cup from the 18th barrier, but a computer does make statistical information such as this easy to find and retrieve.
For a punter looking for an edge in Melbourne Cup betting, logic indicates that a favourite jumping out of barrier five should have at least some backing.
While it is generally conceded that modern tracks are faster than those from the past were, the interesting Melbourne Cup Stat is that the record Melbourne Cup time of 3:16.30 was turned in by Kingston Rule in 1990.
For just about any question that anyone could ask about the running of the Melbourne Cup, there are statistics to provide the answer.
Flemington Racecourse
Flemington Racecourse in Melbourne is a name recognised throughout the world outside of Australia.
Over the years, Flemington Racecourse has been known as "Headquarters" to the Victorians, despite the New South Walers trying to co-opt the name for Randwick.
If you mention the "straight six" to any racing fan, they will immediately know that you are referring to the 1200-metre straight that starts in a chute off the track proper and gives the Melbourne Cup the longest run to the first turn of any race. The six in straight six is a throwback to the days when races were measured in furlongs. The Flemington straight was six furlongs long, which anyone who is still here from the Statistics section of this report will know is 1207.008 metres.
The history of Flemington is replete with anecdotes of great horses, jockeys, trainers, punters and bookies.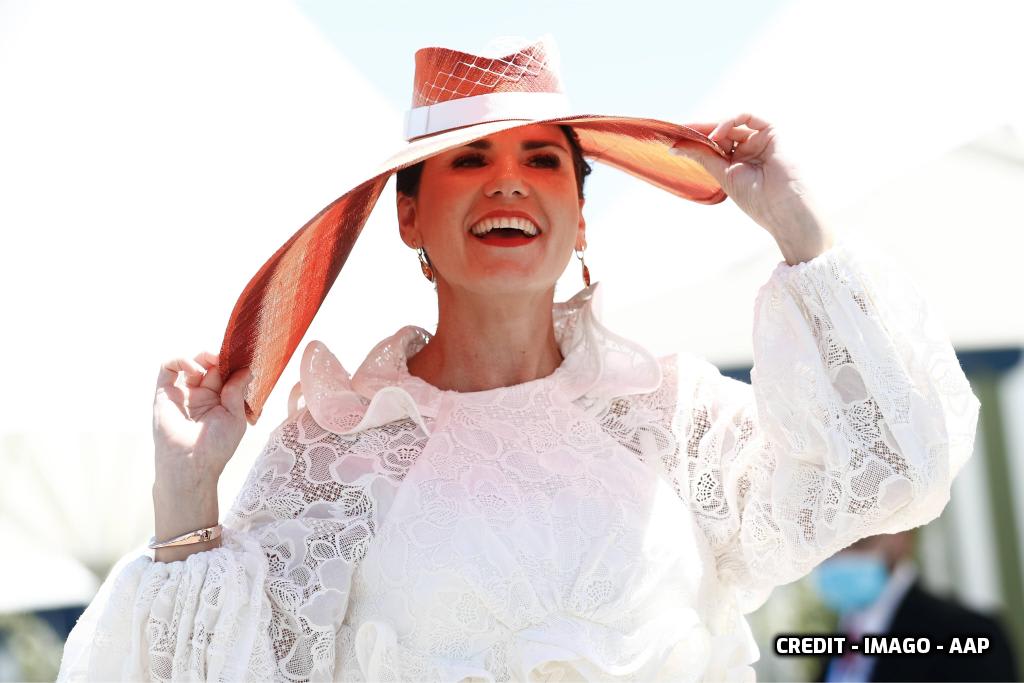 Melbourne Cup Fashion
One of the big festivities that accompany the Melbourne Cup is the annual Fashion on the Field ceremony.
The tradition dates back to 1962, which would have been the 100th anniversary of the Melbourne Cup being contested for the first time in 1861.
For women, Melbourne Cup Fashion on the Field seems to be about who can wear the most outlandish hat. For men taking part, it is a chance to squeeze into the old high school dance suit and try to maintain an air of dignity.
Melbourne Cup Carnival
Racing in Australia is often described with the term carnival.
There are Spring Carnivals, Autumn Carnivals, carnivals named for the city in which they are held and in the case of the Melbourne Cup, carnivals named for the important race held during that carnival.
The Melbourne Cup Carnival in 2021 ran from 30 October to 6 November. The opening major race was the Group 1 Victoria Derby on a Saturday meeting and the conclusion was the Thursday after the Melbourne Cup, which was headlined by the Group 1 Kennedy Oaks.
The Melbourne Cup Carnival is more than simply racing, of which there is plenty.
There is also all manner of social events and general hobnobbing taking place and being invited to the members' for some reason is another feather in the cap of anyone so fortunate.
Melbourne Cup Barrier Draw
The Melbourne Cup barrier draw for the next Melbourne Cup is held on the Saturday evening following the conclusion of Victoria Derby Day.
It is important enough to be televised and it serves to help punters determine which gallopers to back and which to refrain from backing.
A top galloper that draws one of the best barriers will see its price drop, while another of equal ability drawing barrier 18, from which no horse has ever won, will see its price lengthen.
The Melbourne Cup Barrier Draw is one of the festivities that accompany the Melbourne Cup Carnival and a good deal of the importance of the barrier draw is that with such a large field of gallopers, the barrier draw is a significant factor in determining the Melbourne Cup betting.
Melbourne Cup Order of Entry
Following the fourth and final round of acceptances for the Melbourne Cup, there are still more horses than the race can handle.
Prior to final acceptances, handicappers will assess a list of well over a hundred horses for the purposes of assigning a weight to each horse.
Those handicappers will create an "order of entry" which ranks every horse from first to last that supplies punters information on the likelihood of any particular horse making the cut and getting into the race.
The top 24 horses on the order of entry list form the field for the Melbourne Cup.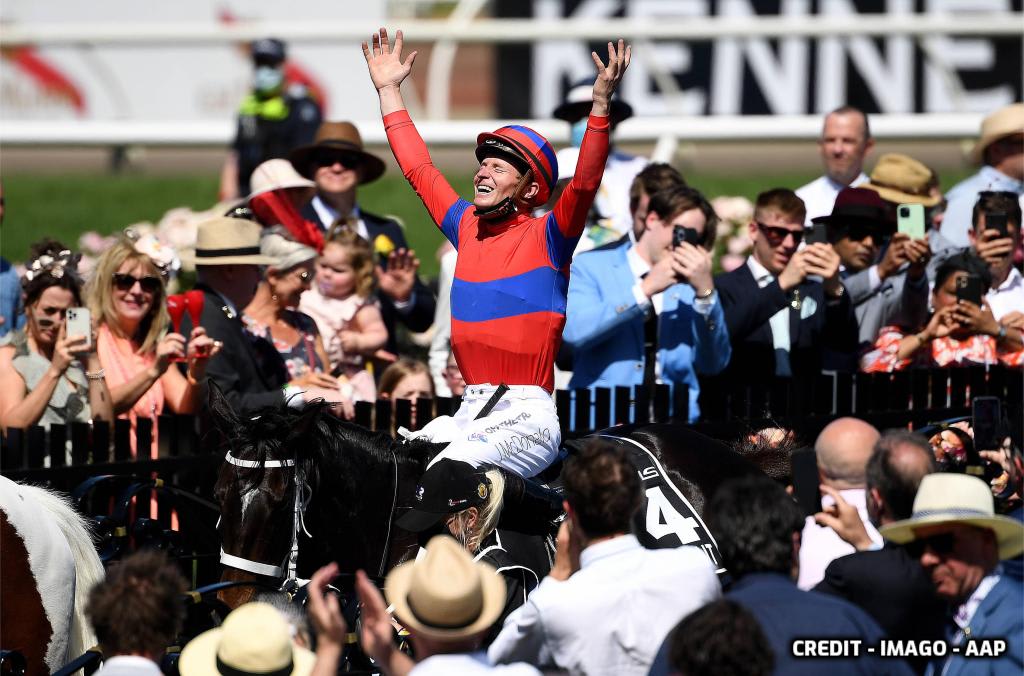 Melbourne Cup Sweep
Outside of official wagering channels, that is, going to the on course bookmakers, using an online or retail bookie, and so on, there is plenty of casual betting that takes place at offices and other workplaces, pubs, churches-anywhere someone wants to provide entertainment or a fundraising opportunity, all over Australia.
There are too many websites to count where someone interesting in setting up a Melbourne Cup Sweep can configure a custom sweepstakes with variable numbers of participants, buy ins, total prizes and other parameters desired. Many of the online sweeps will automatically do all the calculations for you based on the buy in and number of places paid.
Melbourne Cup International Runners
The Melbourne Cup has become a global event since 1993 with a number of international horses from a variety of countries making the trek to Australia in a hit or miss mission to win the big prize money on offer.
Melbourne Cup International Runners are willing to tolerate Australia's stringent quarantine requirements in order for the prestige of running in the Melbourne Cup.
Actually, the prestige factor is only one of about eight million and one reasons an international horse's connections are willing to tolerate the quarantine requirements.
In horse racing, prizemoney talks while prestige walks.
Melbourne Cup International Runners or "International Raiders" is a term often used to describe horses, mainly from the northern hemisphere, who come to Melbourne for the first Tuesday in November for a chance at some percentage of the $8 million on offer. International Raiders have done quite well, as anyone who takes a gander at our Melbourne Cup statistics will discover.
Those horses often come to Australia quite some time in advance. They do this to clear quarantine and most of them will participate in some races to gain acclimatisation with Australian racing conditions.
Melbourne Cup Finishing Order
Often, a highly touted horse does not place in the Melbourne Cup winners and placings list, but finished strong and near the lead, which often bodes well for future races and an additional try in the following year's Melbourne Cup.
Racing fans and even those with only a minimal interest in racing know Melbourne Cup results, sometimes going back many years. Melbourne Cup winners assume near-mythical status, whether it is the Melbourne Cup 2019 results winner, Vow And Declare, or the 1919 Melbourne Cup winner, Artilleryman.
Vow And Declare has not won since and 2018 Melbourne Cup winner Cross Counter has won only once since.
Races such as the Victoria Derby Day are traditional lead up races to the Melbourne Cup.
Melbourne Cup Attendance
This 1st Melbourne Cup race attracted just 4000 people. Over the next 20 years over 100,000 people would come to see the race each year.
The largest ever attendance for the Melbourne Cup was in 2003 when more than 122,000 people attended and saw Makybe Diva win the Melbourne Cup.
In 1972 the Melbourne Cup race was converted to the metric distance of 3200 metres which is 1.869 kilometres or 61.30 feet short of two miles. Looking for more Melbourne Cup Trivia ?
Melbourne Cup FAQs
Q: What is the fastest time ever recorded by the winner of the Melbourne Cup?
A: Kingston Rule won the Melbourne Cup in 1990 with a time of 3:16.30. That record has lasted since. The only other horse to come close was Media Puzzle in 2002, a time of 3:16.97.
The year prior to Kingston Rule, Tawrrific had set a new record of 3:17.10. Tawrrific had to run fast in order to beat Super Impose.
The year after Kingston Rule's record time, Let's Elope produced a win by covering the 3200 metres in 3:18.90.
While it is fun to examine records reporting the running time of the Melbourne Cup winners, there are two factors that should be remembered.
The first of these is the switch from the imperial measurement units inherited from the motherland. The last Melbourne Cup run under the old system was in 1971, when Silver Knight won in 3:19:50.
The first winner following metrication was Piping Lane in 1972 that finished in 3:19.30.
Since the old Melbourne Cup measurement of two miles is 18.69 metres longer than 3200 metres, any objective examination of the winning times would have to say that Kingston Rule's record time from the metric Melbourne Cup in 1990 must be separated from the best time of the pre-metric era. The best winning time from before metrication is held by Rain Lover from his first Melbourne Cup in 1967 with a time of 3:19.10.
The second factor that affects the winning times for the Melbourne Cup, far more important that the 18.69-metre difference in the trip is track conditions.
Unlike the stopwatch and the odometer, which are 100 percent objective, track conditions have subjective variability built in. There are nuances between a track rating of Good and Firm, along with all the other categories, despite the modern use of the penetrometer in the attempt to overcome that subjectivity.
For a perfect example, all that is needed is to examine Makybe Diva's three wins. Her first, in 2003, required her to gallop for 3:19.90. In 2004, she took almost nine seconds longer, winning in 3:28.55. Those with good racing history minds will recall that the Diva's trainer, Lee Freedman, threatened to hold her out of the 2005 Melbourne Cup if the course was not softened to suit his mare. The stewards relented and watered the course and Makybe Diva won in her best time of 3:19.17.
We do not think Makybe Diva was nine seconds slower in terms of ability from 2003 to 2004, so it had to be the track conditions, although some allowance for the competitors and the racing strategy would have to be considered.
The bottom line is that comparing winning times from different races is both challenging and entertaining.
Q: The 1890 Melbourne Cup winner Carbine raced 43 times and was only unplaced one time. What were the names of the horses that beat Carbine?
A: The three horses that beat Carbine in Carbine's only unplaced race were Abercorn (first) Sinecure (second) and Melos (third). The race was the Canterbury Plate. Two days earlier, Carbine had jumped in the Flying Stakes.
Q: What do Deep Impact, Makybe Diva, Narita Brian, Sunline, Symboli Kris S, T M Opera O, Viva Pataca and Vodka have in common?
A: They are eight of the nine horses to win more than $10 million in prizemoney and were all descendants of Carbine. Modern horses that can trace lines to Carbine are Mine That Bird, Rachel Alexandra and Winx.
Q: Which horse holds the record for most starts in the Melbourne Cup?
A: Shadow King made six jumps in the Melbourne Cup. He was third to Phar Lap in 1930, second to White Nose in 1931, second to Peter Pan in 1932 and second to Hall Mark in 1933.
Q: Which horses have won the Melbourne Cup, the Caulfield Cup and the W S Cox Plate in the same year?
A: Trick question. Only one horse has achieved the feat and that was Rising Fast in 1954. The way Thoroughbreds are managed in today's era makes it unlikely that there will ever be another winner of all three races. All three occupy a span of just 18 days. The Cox Plate follows the Caulfield Cup by a week and it is hard to imagine connections running a horse after a Caulfield Cup win in the Cox Plate with the possibility of a Caulfield - Melbourne Cups double on the line.
Q: Which jockey has the most Melbourne Cup wins?
A: Bobbie Lewis (1902, 1915, 1919 and 1927) is tied on four Melbourne Cup wins with Harry White (1974, 1975, 1978 and 1979). Seven jockeys are tied on three wins. Those are Glen Boss (2003, 2004, and 2005 – courtesy of Makybe Diva), Jim Johnson (1963, 1968 1969), Kerrin McEvoy (2000, 2016, 2018), William McLachlan (1909, 1910, 1917), Darby Munro (1934, 1944, 1955), Damien Oliver (1995, 2002, 2013) and Jack Purcell (1947, 1953, 1954).
Oliver is almost 50 years of age, so the chances of his winning a fourth Melbourne Cup are vanishing with every tick of the clock. McEvoy still has some clock left, but he will need a capable mount.
Q: Which trainer has the most Melbourne Cup wins?
A: Bart Cummings has prepared 12 Melbourne Cup winners, courtesy of 11 different stayers. Think Big is the only Cummings trained horse to win twice, in 1974 and 1975. Cummings is ahead of Etienne de Mestre and Lee Freedman, both of whom have five Melbourne Cup wins.
Q: Which horses have won the Melbourne Cup more than once?
A: Makybe Diva won three times (2003 – 2005). Think Big won twice (1974, 1975), as did Rain Lover (1968, 1969), Peter Pan (1932, 1934) and Archer (1861, 1862).
Q: Lee Freedman has five Melbourne Cup wins on his training resume. Are three of those wins by way of Makybe Diva?
A: Only two of Freedman's five Melbourne Cup wins were supplied by Makybe Diva, in 2004 and 2005. When she won in 2003, she was prepared by David Hall. The other horses to win for Freedman were Tawrrific (1989), Subzero (1992) and Doriemus (1995).
Q: Which came first, the Melbourne Cup or the Sydney Cup?
A: The Melbourne Cup predates the Sydney Cup by one year. The two races complement each other by being two of the most important races on the Australian Thoroughbred racing calendar. The Melbourne Cup is run in the spring, though, while the Sydney Cup is an autumn race.
The big differences are that the prizemoney for the Melbourne Cup is four times that of the Sydney Cup and that the Sydney Cup has never achieved the societal significance of the Melbourne Cup.
Q: How many mares have won the Melbourne Cup?
A: Thirteen. Sixteen female horses have won. Three of those sixteen were considered fillies when they won at just three years of age. Those were Briseis in 1876, Auraria in 1895 and Sister Olive in 1921.
Q: Which is the oldest horse to win the Melbourne Cup?
A: There are three horses, all geldings that won the race as eight-year-olds. They were Toryboy in 1865, Catalogue in 1938 and Twilight Payment in 2020. We know that Twilight Payment foaled on 6 May of 2013. Thoroughbreds in the Southern Hemisphere are assigned a birthday of August 1. This practice dates back to 1860 and was intended to more easily track bloodlines and to determine which horses are fit for racing. Horses in the Southern Hemisphere must be at least two years old to race, while in the U.S. the minimum age is three years.
Q: How many horses have won the Melbourne Cup more than once?
A: Just five. Makybe Diva (2003, 2004, 2005), Archer (1861, 1862) Peter Pan (1932, 1934), Rain Lover (1968, 1969) and Think Big (1974, 1975).
Q: Has the Melbourne Cup always been on the first Tuesday of November?
A: No. The first year that the Melbourne Cup was run on Tuesday was 1875. Prior, it was held on Thursday. There was one year when the race was postponed until the following Saturday. That year was 1916. During World War II, specifically 1942 – 1944, the race was run on Saturday.
Q: Which years featured the Melbourne Cup being run with two horses with identical names?
A: In 1866, there were two horses named Falcon in the race. Neither won. In 1867, there were two horses in the field named Tim Whiffler. One was known as Melbourne Tim Whiffler and the other was Sydney Tim Whiffler. Sydney Tim was the winner.
Q: Why were there only seven horses in the 1863 Melbourne Cup?
A: Archer, the winner of the first two Melbourne Cups, was denied entry due to a technicality. A Victorian holiday meant that Archer trainer Etienne de Mestre's telegraphed acceptance form was a day late. Archer was a New South Wales bred horse and we can speculate that the Victorians would not have done the same thing to a Victorian horse, but the interstate rivalry was already strong. De Mestre had support from the owners of the many horses he trained and those owners boycotted the race.
Q: What year was the Melbourne Cup first broadcast on the radio?
A: 1925.
Q: In what year were the first on-course bookies licensed at Flemington?
A: 1882.
Q: What was the name and what was the last year a three-year-old won the race?
A: The horse was Skipton and the year was 1941.
Q: When were barriers introduced to the Melbourne Cup?
A: 1894.
Q: In what year was the Melbourne Cup first filmed?
A: 1896. Interesting in connection is that the photo finish camera was first used in 1948 and rather than resolve controversy, it caused controversy because it was not properly set up.
Q: In what year was the Melbourne Cup first televised in Sydney?
A: 1960.
Q: Fashions on the Field is a highlight of Melbourne Cup day for many people who attend the race. In what year was the first Fashions on the Field?
A: 1962. Prior to that, women had to find other occasions to wear bizarre headgear, which they did with ease.
Q: In what year did metrication first appear in the Melbourne Cup?
A: 1972. The race changed from two miles to 3200 metres. This shortened the race by 18.6 metres.
Q: How many times has the Melbourne Cup been run before a winner came out of barrier 18?
A: 161. No horse had ever won from that draw until 2021, when Chris Waller trained Verry Elleegant broke the barrier 18 duck.
Q: Who was the first winning female jockey in the Melbourne Cup?
A: Michelle Payne on Prince of Penzance in 2015 in a $101 boilover.
Q: Who was the first woman trainer to win the Melbourne Cup?
A: Mrs. A. McDonald in 1938 with Catalogue. Catalogue made the FAQs list for being one of three eight-year-olds to win the race. At that time, women could not be registered as trainers, so the registered trainer of record was Mrs. McDonald's husband.
Q: Who was the first officially registered woman trainer to win the Melbourne Cup?
A: Sheila Laxon in 2001, courtesy of Ethereal, one of just 16 female horses to win the race.
Q: In what year did the first female jockey ride in the Melbourne Cup?
A: 2003. The jockey was Clare Lindop. She was riding a horse named Debben, a mare foaled in 1999 by Blevic out of Sparkling Halo. It was the first year the race was won by Makybe Diva. Lindop and Debben finished in 19th place, 19.7 lengths behind Makybe Diva.
Q: In what year was the Melbourne Cup first broadcast live in Victoria?
A: 1978. The race was broadcast by ATV-0, a free-to-air commercial network.
Q: Does "The Race That Stops A Nation" really stop the nation?
A: No, but it is a better advertising tactic than calling it "The Race That Slows Down A Nation A Bit." Melbourne Cup Day is a public holiday only in Melbourne in metro Melbourne and a few parts of Victoria. Federal public servants in all of Victoria have a holiday, but there are those that say they have a holiday on the other 364 days of the year and 365 days in a leap year. Some in the private sector make it a holiday by calling in sick.
Melbourne Cup Past Winners
| | |
| --- | --- |
| Year | Melbourne Cup Winner |
| 2021 | Verry Elleegant |
| 2020 | Twilight Payment |
| 2019 | Vow And Declare |
| 2018 | Cross Counter |
| 2017 | Rekindling |
| 2016 | Almandin |
| 2015 | Prince Of Penzance |
| 2014 | Protectionist |
| 2013 | Fiorente |
| 2012 | Green Moon |
| 2011 | Dunaden |
| 2010 | Americain |
| 2009 | Shocking |
| 2008 | Viewed |
| 2007 | Efficient |
| 2006 | Delta Blues |
| 2005 | Makybe Diva |
| 2004 | Makybe Diva |
| 2003 | Makybe Diva |
| 2002 | Media Puzzle |
| 2001 | Ethereal |
| 2000 | Brew |
| 1999 | Rogan Josh |
| 1998 | Jezabeel |
| 1997 | Might And Power |
| 1996 | Saintly |
| 1995 | Doriemus |
| 1994 | Jeune |
| 1993 | Vintage Crop |
| 1992 | Subzero |
| 1991 | Let's Elope |
| 1990 | Kingston Rule |
| 1989 | Tawrrific |
| 1988 | Empire Rose |
| 1987 | Kensei |
| 1986 | At Talaq |
| 1985 | What A Nuisance |
| 1984 | Black Knight |
| 1983 | Kiwi |
| 1982 | Gurner's Lane |
| 1981 | Just A Dash |
| 1980 | Beldale Ball |
| 1979 | Hyperno |
| 1978 | Arwon |
| 1977 | Gold And Black |
| 1976 | Van Der Hum |
| 1975 | Think Big |
| 1974 | Think Big |
| 1973 | Gala Supreme |
| 1972 | Piping Lane |
| 1971 | Silver Knight |
| 1970 | Baghdad Note |
| 1969 | Rain Lover |
| 1968 | Rain Lover |
| 1967 | Red Handed |
| 1966 | Galilee |
| 1965 | Light Fingers |
| 1964 | Polo Prince |
| 1963 | Gatum Gatum |
| 1962 | Even Stevens |
| 1961 | Lord Fury |
| 1960 | Hi Jinx |
| 1959 | Macdougal |
| 1958 | Baystone |
| 1957 | Straight Draw |
| 1956 | Evening Peal |
| 1955 | Toparoa |
| 1954 | Rising Fast |
| 1953 | Wodalla |
| 1952 | Dalray |
| 1951 | Delta |
| 1950 | Comic Court |
| 1949 | Foxzami |
| 1948 | Rimfire |
| 1947 | Hiraji |
| 1946 | Russia |
| 1945 | Rainbird |
| 1944 | Sirius |
| 1943 | Dark Felt |
| 1942 | Colonus |
| 1941 | Skipton |
| 1940 | Old Rowley |
| 1939 | Rivette |
| 1938 | Catalogue |
| 1937 | The Trump |
| 1936 | Wotan |
| 1935 | Marabou |
| 1934 | Peter Pan |
| 1933 | Hall Mark |
| 1932 | Peter Pan |
| 1931 | White Nose |
| 1930 | Phar Lap |
| 1929 | Nightmarch |
| 1928 | Statesman |
| 1927 | Trivalve |
| 1926 | Spearfelt |
| 1925 | Windbag |
| 1924 | Backwood |
| 1923 | Bitalli |
| 1922 | King Ingoda |
| 1921 | Sister Olive |
| 1920 | Poitrel |
| 1919 | Artilleryman |
| 1918 | Night Watch |
| 1917 | Westcourt |
| 1916 | Sasanof |
| 1915 | Patrobas |
| 1914 | Kingsburgh |
| 1913 | Posinatus |
| 1912 | Piastre |
| 1911 | The Parisian |
| 1910 | Comedy King |
| 1909 | Prince Foote |
| 1908 | Lord Nolan |
| 1907 | Apologue |
| 1906 | Poseidon |
| 1905 | Blue Spec |
| 1904 | Acrasia |
| 1903 | Lord Cardigan |
| 1902 | The Victory |
| 1901 | Revenue |
| 1900 | Clean Sweep |
| 1899 | Merriwee |
| 1898 | The Grafter |
| 1897 | Gaulus |
| 1896 | Newhaven |
| 1895 | Auraria |
| 1894 | Patron |
| 1893 | Tarcoola |
| 1892 | Glenloth |
| 1891 | Malvolio |
| 1890 | Carbine |
| 1889 | Bravo |
| 1888 | Mentor |
| 1887 | Dunlop |
| 1886 | Arsenal |
| 1885 | Sheet Anchor |
| 1884 | Malua |
| 1883 | Martini Henry |
| 1882 | The Assyrian |
| 1881 | Zulu |
| 1880 | Grand Flaneur |
| 1879 | Darriwell |
| 1878 | Calamia |
| 1877 | Chester |
| 1876 | Briseis |
| 1875 | Wolloma |
| 1874 | Haricot |
| 1873 | Don Juan |
| 1872 | The Quack |
| 1871 | The Pearl |
| 1870 | Nimblefoot |
| 1869 | Warrior |
| 1868 | Glencoe |
| 1867 | Tim Whiffler |
| 1866 | The Barb |
| 1865 | Toryboy |
| 1864 | Lantern |
| 1863 | Banker |
| 1862 | Archer |
| 1861 | Archer |