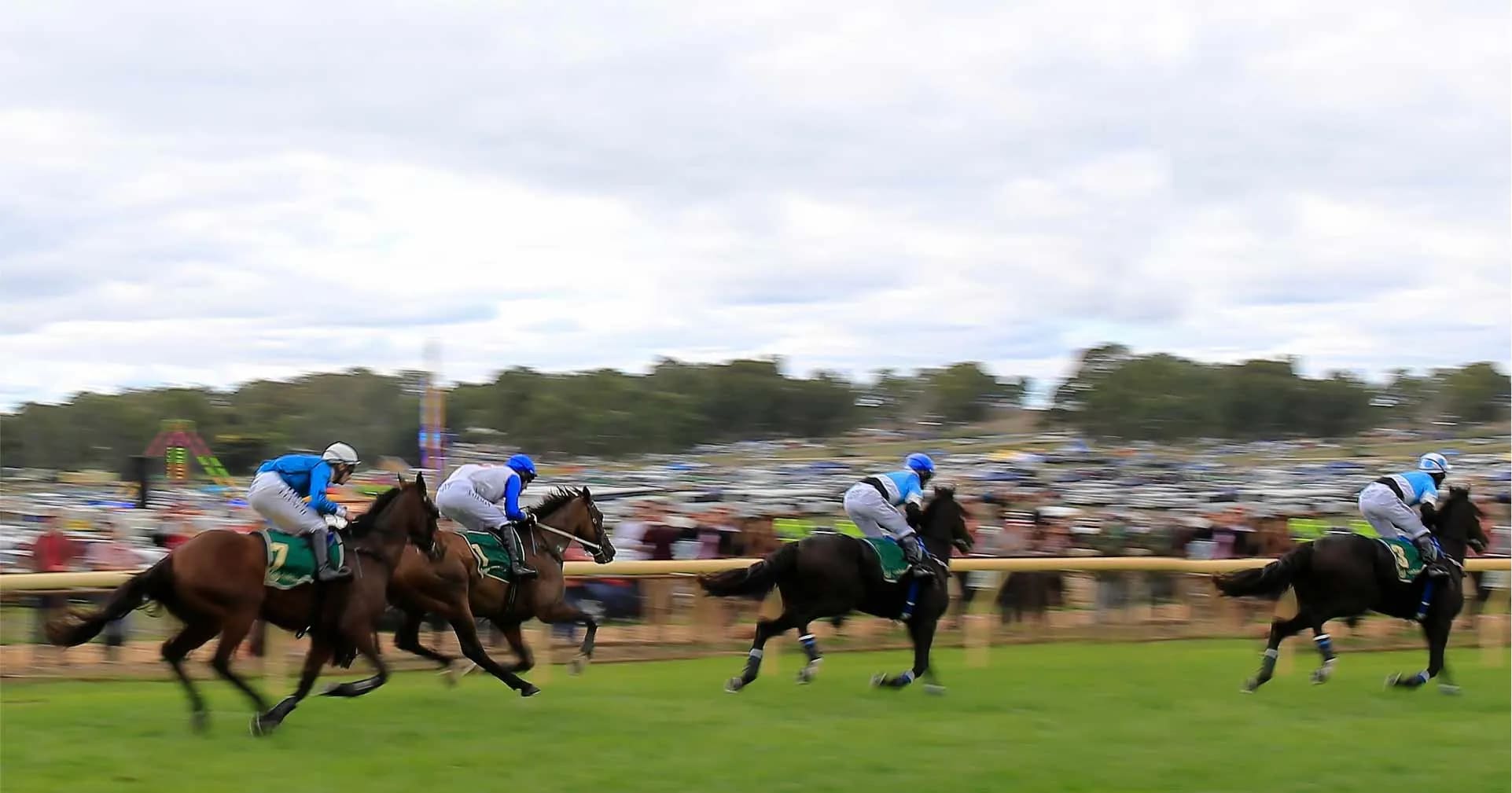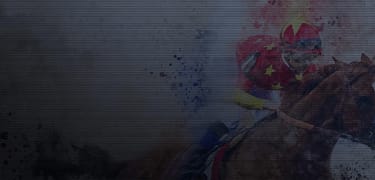 Best Australian Betting Sites of July 2022
Compare offers from some of the best bookies in Australia
Fantastic choice of online bookmakers

Great odds for horse racing

Bookies reviewed and approved by our experts
The horse racing experts at PGR have made it easy for you to select the best Australian bookies. With over 20 years of experience we provide you with a list of the best online bookmakers. You can trust us to supply objective in-depth reviews and clear insights into the best new Australian betting sites to ensure that your bets take your money further.
All Our Bookies Are:
AU Licensed

Secure & Trusted

Fast Withdrawals
Our Best Overall Choice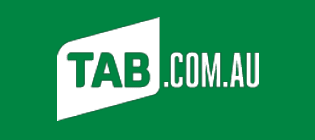 Superb Website & Mobile Apps
Races 1-6 Horse Runs 2/3 Up To $50 Bonus
Join Now
*Excludes WA residents. This Saturday 2/7/22 All 3 tracks, First Tote win bet placed online. See promotions page for full T&Cs. Gamble Responsibly. Gambler's Help 1800 858 858. Visit site to view full terms & conditions
Our expert review:
Since its beginnings as the Totalisator Agency Board, Tab has been a constant betting presence for decades. Moving into the modern era, Tab still retains some of those elements that first brought national wagering to all the states. All that tradition has not stopped Tab from taking on the corporates head-on and many online bookies look at the odds and markets from Tab as the standard by which to compare.
Read full review
Learn More About The Best Australian Betting Sites
Choose smart and take a closer look at the top online bookmakers in Australia:
Ladbrokes Bookmaker Review
Ladbrokes is one of the top betting sites in Australia for myriad reasons, some of which are their ease of use by new punters, their comprehensive selections of markets for the experienced punters and their approach to racing removes some of the intimidation of trying to tip unpredictable racers. Ladbrokes Bookmaker, the world's oldest known bookmaker, offers horse racing and sports markets with betting on horse racing, rugby, tennis, football, soccer and more. Read the full review >>
Neds Bookmaker Review
Neds made its debut in 2017 as a new bookie and quickly found favour with racing punters. They were acquired by Ladbrokes about a year later. The two bookies operate discreetly, but offer the same odds and markets. Still, for racing, there is something about Neds that draws us back frequently. Neds Bookmaker is certain to evolve rapidly, but they are already at a point where they can deliver an excellent online wagering experience. Read the full review >>
WinnersBet Bookmaker Review
A new bookie is always nice to see. WinnersBet is going after Australian bettors who appreciate the way Australian bookies operate. They offer Best Tote on all Australian gallops and the website has the familiar three-column layout, so there is no learning curve for experienced punters and the design is beginner-friendly as well. They offer 24/7 chat support, a feature that not even some of the older bookies have for a feature. Low deposit and withdrawal requirements, combined with low minimum wagers make WinnersBet worth considering. Read the full review >>
Bet365 Bookmaker Review
Bet365 is an excellent option for Australian punters who want a superb selection of domestic and international markets for racing and sports. Apart from horse racing, Bet365 offers online sports betting that covers sports from all over the world. The agency has been awarded major industry awards over the years. Read the full review >>
Bookmaker.Com.Au Review
The Brisbane based bookmaker offers a variety of online betting services, which includes racing, sports, and novelty bets. The website is perfect for most punter needs and is less obtrusive than the sites of some of the other bookies; racing promotions feature Favourite versus Field and a chance for punters to pick their own odds by finding a winner and picking the winning margin. Read the full review >>
Dabble Bookmaker Review
Dabble, banter with your mates and copy there bets. Dabble is a new bookmaker that is unique in that this agency does not have a website. They are mobile only. Many will appreciate that Dabble are Australian owned. Launched in late 2021, the main thrust seems to be the social side of betting, such as copying the bets of other punters, whether they are friends or successful Dabble members. The app is incredibly smooth and supplies members with the option of having their profiles private or public. If public is chosen, other punters can see the wagers made, although the stake amount remains confidential. There is a chat feature that permits punters to exchange banter, tips and other insights. Mobile wagerers think highly of the Dabble app and it will be interesting to observe Dabble and see if they have a keen idea, or if their concept will flounder due to all the competition. Read the full review >>
Betstar Bookmaker Review
Betstar has a simple website design that is easy to use for beginners, while still offering all the features more seasoned punters enjoy. They have a nice selection of weekly promotions that offer an incentive for members to log in frequently to find new and interesting ways to bet. Betstar is under the Ladbrokes umbrella, so punters have the confidence of an international backer while still having the personal service only a smaller bookmaker can offer. Read the full review >>
Unibet Bookmaker Review
Unibet is a global operation that boasts of having over 16 million clients. It is thus obvious that they will offer some of the most comprehensive coverage of international racing and sports markets to complement great coverage of Australia and New Zealand wagering. With Unibet Australia, you can bet on horse racing, NRL, AFL, soccer, tennis, basketball and other sports. Read the full review >>
Palmerbet Review
Palmerbet Bookmaker: Taking all bets on horse racing, greyhound racing and harness racing. Latest sports and racing betting odds including AFL, Rugby, Tennis, Baseball, Soccer, Hockey and more. Read the full review >>
PlayUp Bookmaker Review
PlayUp launched in 2019 as a combination of two bookmakers, ClassicBet and Mad Bookie that owning company PlayUp Interactive Pty Ltd acquired over the past two-plus years. PlayUp also owns TopBetta and there are plans in the works to merge that operation under the PlayUp umbrella. Read the full review >>

BlueBet Bookmaker Review
BlueBet.com.au offers great odds, thousands of sports & racing markets. Aussie owned & operated. Fo raussie punters. BlueBet have markets on horse racing and sports along with international markets and a high speed mobile betting app. Read the full review >>
BoomBet Bookmaker Review
Boombet.com.au is an Australian owned and operated bookmaker based in the Northern Territory - it is one of the country's oldest online bookmakers, having started internet operations in 1998. Boombet.com.au has a unique approach to online wagering; they do less than other bookmakers in terms of promotions, claiming to focus more on supplying great fixed odds and customer service. Read the full review >>
TAB Bookmaker Review
TAB Corp, or Tab.com.au, known to most punters simply as TAB, is one of Australia's largest wagering brands. According to company estimates, it has more than 1.2 million regular customers who utilise both the company's digital channels and retail shops to place wagers on a daily basis. They have a vast number of markets on AFL fixtures and when it comes to racing, gallopers, in particular, Tab is a must-see for all serious punters. Read the full review >>
Rob Waterhouse Bookmaker Review
Rob Waterhouse Australian Bookmaker Offering A Wide Range Of Betting Markets for Local and International Racing & Sports. Read the full review >>
Bonus Bookie Bets Review
Is there such things now as Free Bets and Free Bet Promotions by Australian bookmakers? Learn what bonuses are now available by the bookies since the new legislation in 2019. Bonus Bookie Bets
How to Choose the Best Online Bookmakers
Choosing the best bookies and online bookmakers is a perfect example of a bad news/good news scenario.
First, the bad news: there are so many choices that you might feel overwhelmed.
Next, the good news: the substantial number of choices means that the best bookies and online bookmakers are in a fierce competition to win punters' business.
Here are some objective criteria that may assist anyone mulling the idea of setting up a membership with one of the online bookmakers.
Reputation
All of the best online bookies scrupulously cultivate their reputations. A bad experience for any punter will be passed along to many others through word of mouth and social media. Negative reports will cause many potential clients to dismiss an online bookie out of hand, and those clients are probably lost forever.
Online bookies in Australia are heavily scrutinised by governments, other wagering related agencies and anyone with an interest in online punting.
A good approach is to examine the reviews of the best bookies, keeping in mind that most reviewers fall into two categories: disgruntled customers who are looking to shift blame for a bad punt; and reviewers who are compensated by online bookies for referring new clients.
Even in this era of modern technology, the best way to evaluate the reputations of online bookies in the quest to identify the best bookies is to speak with current clients, whether they are acquaintances or family members. They have a stake in supplying trustworthy information.
Bonuses
Sign-up bonuses are no longer permitted in Australia by the Online Bookmakers. Although all the bookies disclosed that sign-up bonuses were available to almost no one, this fact was displayed in such a manner that many people did not notice.
Bonuses for existing clients are still permitted. These mainly fall under the category of free bets or boosted odds and they are a valuable aspect of the offerings of online bookies. Punters considering any of the best bookies will want to look for bonuses that they find appealing. The best bonus in the world for racing is useless to someone who wants to wager primarily on football.
Bigger Bonuses
We have noticed a trend for online bookmakers to raise the bar on their competition by offering bigger bonuses
Bigger bonus bets are a welcome development.
Of course, all the bookies will claim to have bigger bonuses than their competition. Marketing their services is a primary function on online bookmakers.
Determining which claims of having bigger bonuses are legitimate and which are possibly instances of unfounded big noting is one of the reasons Pro Group Racing devotes so much attention to steering punters in the direction of bigger bonuses when we find those bonuses.
Bigger bonuses equate to more engaged clients and client engagement can rightfully be described as being critical to staying ahead of poorly managed online bookmakers and focused on the bookies that truly offer bigger bonuses.
Best Bonus Bets Australia
When you are looking for the best bonus bets Australia online wagering offers, it helps to have a single source to consult.
That is because the online bookmakers constantly add new bonus bets offers while maintaining older bonus bets that have proved popular with their clients.
The various bookies vie for the bragging right of claiming the best bonus bets Australia offers in the pursuit of new clients and increased market share.
Since the government took away the sign-up bonus - and good riddance from our perspective, online bookies have had to shift to bonuses that focus on existing clients. New clients are eligible to participate once they have set up a membership.
The Pro Group Racing team devotes plenty of energy to staying informed about the best bonus bets Australia offers out of our desire to supply punters with an excellent place to determine what bookies are supplying the best bonus bets Australia punters can use to keep interest and satisfaction levels high.
Bookmaker Promotions
Online bookies are creative with their promotions, which generally fall into three categories.
One-off promotions come along when there is a major event, such as the Melbourne Cup and Grand Finals.
Weekly promotions can be associated with an entire sports fixture, a big game, such as a Grand Final rematch, or a major race.
Finally, some promotions are in effect all the time. Examples include boosted odds on selected races and fantasy betting that spans an entire season, such as a jockey premiership or AFL flag, where futures markets throughout the season supply quotes for every club in a competition.
Best Betting App Australia Bookmakers
Just as the internet had a huge impact on the way Australians wager, a similar effect can be seen in the impact mobile betting had on internet betting done through desk and laptop computers.
The mobile revolution demands that bookies compete to see which can produce the best betting app Australia bookmakers offer to their clients.
It is subjective to say which is the best betting app Australia bookmakers offer. There are plenty of fantastic betting apps that turn a mobile device into a rails betting ring combined with every other type of betting anyone can imagine. All on a device that fits in a pocket.
It is our mission here at Pro Group Racing to get information about the best betting app Australia bookmakers offer to our readers, so anyone interested in objective fact-based information about the best betting app Australia bookmakers offer would do well to check out our reviews.
Bookmaker Payment Methods in Australia
When we look at bookmaker payment methods in Australia, we are focused on three main criteria.
Our top priority is security. Online financial transactions do present some degree of risk and anxiety, so when we examine online bookmaker payment methods in Australia, we are looking for those bookies that use strong encryption to protect members' personal and financial information.
Next, we look at the convenience factor of bookmaker online payment methods in Australia. Funding an online membership with a bookie should not be an exercise in frustration.
In our early days of looking at online bookmakers, most would accept only paper cheques and direct bank transfers. Today, most online bookmakers offer at least half a dozen secure and convenient bookmaker payment methods in Australia.
The final aspect of bookmaker payment methods in Australia we consider significant is how safely and conveniently bookmakers make it to withdraw winnings.
The best bookmaker payment methods in Australia for collecting winnings, in our opinion, are the bookie-branded debit cards that supply instant access to winnings and also function for purchases online, in brick-and-mortar locations, and can dispense cash from ATMs.
Good bookies offer at least four funding methods and many go far beyond that amount. Punters typically express a preference for e-wallet type funding methods, as these provide instant access to placing wagers. Online bookmakers who offer PayPal, ApplePay, Skrill, Neteller and other instant funding options have a definite edge.
Most online bookies offer enough funding methods that anyone who cannot find a way to deposit money is simply not trying.
When it comes time to collect winnings, most Corporate Bookmakers offer a branded credit card that makes it possible to go to any cash machine and make withdrawals. Funds credited to this sort of card can also be used for regular purchases.
There are still a few online bookies that pay winnings only by bank transfer. Most do not have any fee associated with this method, but a punter's bank may impose a fee.
Betting Sites Australia FAQ
There are often many questions for which both new and experienced online punters need some clarification.
For example, "What happens to my bet if my selected runner is scratched the day after I've placed an All-In Fixed Win bet?"
That is where betting sites Australia FAQ sections perform a valuable service.
Many punters, familiar with retail or on-course betting methods, need the technical guidance that betting sites Australia FAQ sections provide to assist those punters to make the transition to online betting, regardless of the device involved.
There is any number of reasons that a punter will benefit from betting sites Australia FAQ sections. Bookie betting rules that deal with topics such as maximum wagers, minimum bets and deposits, maximum daily payouts and how to contact a live bookmaker representative when FAQs fail to supply the desired information are other areas where betting sites Australia FAQ pages will prove beneficial.
New Australian Betting Sites - BetDeluxe, WinnersBet, BlueBet, BoomBet & more
The online betting scene is Australia could best be described as dynamic, meaning things change often and at times, to vast degrees.
New Australian betting sites – BetDeluxe, PlayUp, Neds, WinnersBet, BlueBet, BoomBet – to mention a few, often appear to have dropped out of a clear blue sky without warning.
Punters are naturally skeptical in many instances, as new bookies do not have a historical record on which to be evaluated.
We know that feeling. One day there was no Neds. Then, there was. Not long after Neds dropped on the scene, they were acquired by Ladbrokes.
Mergers and acquisitions in the online bookmaking industry sometimes seem like a daily occurrence.
Whenever new Australian betting sites – BetDeluxe, PlayUp, Neds, WinnersBet, BlueBet, BoomBet and any others that spring to life, Pro Group Racing is a fine source of information.
Often, new Australian betting sites are launched by people we have encountered in the past; people we know have a long track record in the online wagering industry and are not setting out to re-invent the wheel completely. There are also frequent instances of an online bookmaker getting a refresh with a name change.
We exist to inform punters about new Australian betting sites, along with preventing shady operators from fooling susceptible punters.
Range of Sports
Most people will want to bet on the major codes, but for those who are interested in fringe sports, such as badminton, darts or snooker, it is a simple matter to scan the left column of online bookies to see if they offer the desired sport.
In this category, a valuable aspect of the best bookies is the number of markets per fixture. Most new punters might want to concentrate on win/place betting for racing and head-to-head or line betting for sports codes, but creative exotic wagers will be found, as well.
Customer Service
There are times when it is necessary to communicate with your online bookmaker. The best bookies offer a variety of contact methods. The ability to speak with someone directly is important when FAQ sections fail to provide good answers. Online chat can be very helpful for simpler questions.
The best bookies have chat and live representatives available 24 hours, every day of the week, because there are punters who seek out international markets and the last thing anyone wants to hear is, "Your call is important to us, please call back during business hours."
As with the reputation criterion, people you know are more than willing to offer an opinion. If you hear lots of whinging about someone calling an online bookmaker to place an in-play bet or resolve an issue saying that they were on hold for any very long time, right there you have the best insight into the customer service of any of the online bookies.
Ease of Access
The last thing you want, when it is two minutes to the jump of a race and you want to get a punt on, is to see a spinning timer while you are waiting for an online bookie's page to load.
Look for online bookies that seem to have robust technology to handle any high volume of clicks when it is imperative to have nearly instantaneous access.
Another aspect of ease of access is how well an online bookie's mobile apps or mobile websites function. The best bookies have mobile offerings that are practically indistinguishable from the experience encountered on the bigger screens of a desk or laptop computer.
Some of the best online bookies have mobile versions of their websites that do not require an app download, take up phone storage space, or insist upon intrusive permissions.
The Bottom Line
The summary of these criteria is that most of the Australian online bookies are good and reputable. If they offer a website and mobile betting that appeals to you, they have the sports you want to follow and they have dedicated phone support, you will probably be entirely satisfied.
Finally, with low funding requirements and low wagering minimums, it might be an ideal opportunity to start memberships with two or more online bookmakers and do your own comparison over the course of time. Use the criteria from this article and test a bookie or two from the chart above that will best satisfy your needs.
This tactic is subjective, but in the final analysis, your opinion is the only one that truly matters.