Bet365 Review
A veteran international bookmaker that operates in Australia, Bet365 offers professional wagering platforms and an impressive variety of games to bet on. Read the full review to learn more

Bet365 Pros
Edit Live Multi Bets
Stream Racing & Sports
Easy To Use & Fast Mobile App
Bet365 Visa Card
Excellent For In Play Betting
Variety Of Payment Options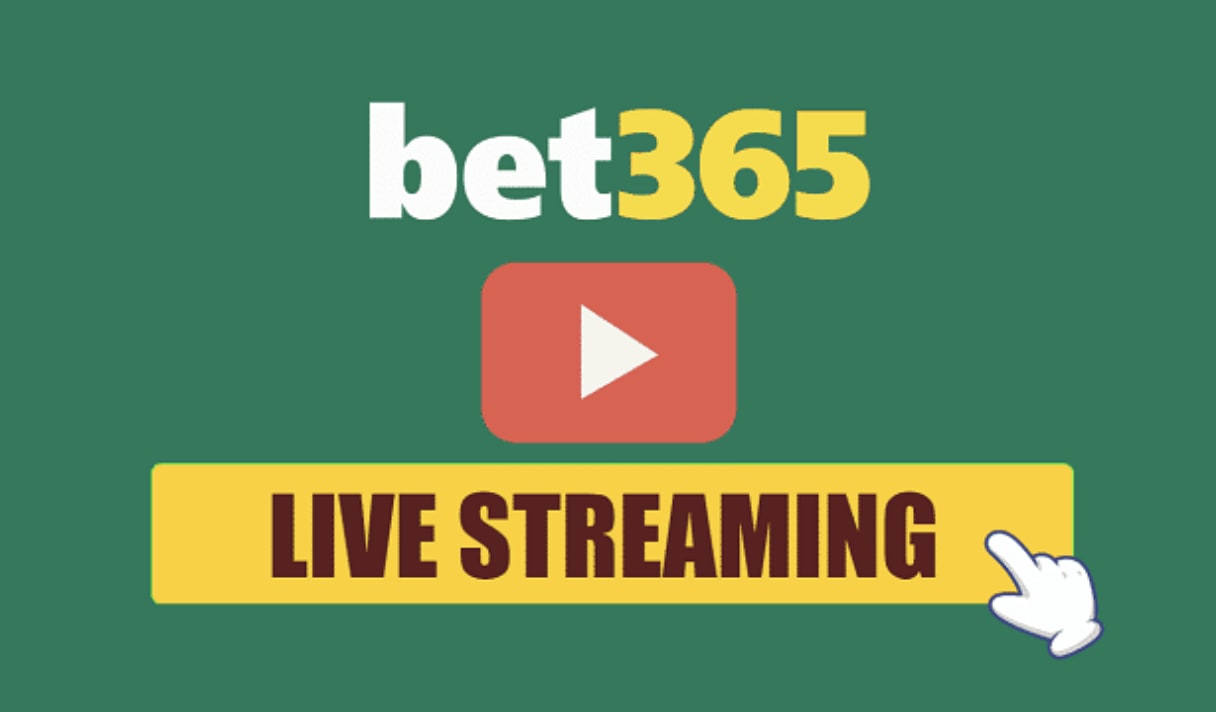 Bet365 is a veteran international bookmaker that operates in Australia via a license from Northern Territory, and governed by the South Australia Codes of Practice. Speaking in general terms, the website functions the same regardless of which country it is viewed in, but there are some minor differences and this review will focus on bet365 from the perspective of the Australian punter. Join Bet365 » »
Interface and Design
Over 10 years have gone by since we started reviewing bookmakers and over that time, we have gradually migrated to the point where we consider websites and mobile wagering apps as our primary criterion for evaluating bookmakers. Our opinion of bet365 is that we like the colour scheme, which consists mainly of sharp white text on a grey background with green highlights and odds posted in yellow.
The desktop wagering interface is the usual three-column layout, except bet365 actually splits the centre column in two, making it easy to view more markets and odds than other bookmakers provide. It comes off as rather busy at first, but any who take the time to familiarise themselves with the interface will quickly find it easy to use.
In the right column where the bet slip is found, bet365 manages to highlight a few promotional banners. On our recent visit, they were making mention of a Soccer Bet Builder, a bet365 MasterCard for instant access to winnings, and a public service announcement informing visitors to gamble responsibly. Beneath those three, there was a handy section of Racing Highlights that showed important upcoming races. This panel also showed Fixed Odds pricing for the horses and the jockey doing the riding.
Clicking on one of the codes in the left column, where racing and sports codes can be selected, resulted in pages that load instantly. Bettors can then make a choice of Sports and In-Play fixtures and can further filter by events starting in the next 24 hours or All Markets. Once a code has been selected, the centre column is merged into one very wide, very easy to read panel.
Next, we visited the bet365 mobile website and found it equally useable in both portrait and landscape mode. We found large icons for different sports and racing codes across the top of the page. We almost like the mobile version better than the desktop version. We are just a bit clumsy, though, and old, so despite the good design of the mobile site, our eyes are not equal to the task.
It was in the course of doing this that we discovered that bet365 claims to live stream over 70,000 events every year, something most will appreciate for codes that are not routinely broadcast elsewhere. They also offer audio for horse and greyhound racing, soccer and cricket. Join Bet365 » »

Bet365 Odds and Markets
Our past examinations of bet365 have shown that the bookie is competitive in terms of number of markets offered per fixture.
Racing markets offer a good perspective on o bookmakers's odds. This is what we found just ahead of the first day of The Championships at Randwick. This is not a scientific approach, as we lack the ability to compare every race and every runner over an extended time period, but our experience suggests that the bookies compete fiercely for punters' money and any differences from one bookie to the next are minimal.
One thing that leapt off the page at us was that bet365 does not supply the name of the race. Race nine at Randwick is the Group 1 Doncaster Mile. We did find a way to sort the races by day and under the heading of Top Races, we found the Doncaster. While we were scrolling around, the odds shifted and the entire page refreshed, something for which we did not care. This is not the only bookmaker where this happens, however, so it is not a major negative in our view.
Melody Belle is the favourite in the 2020 Doncaster Mile. Bet365 had her for $6.50 for the Fixed Win. At the same moment, you could get her for $7 with Ladbrokes, Neds and Betstar.
It was here that we noticed that bet365 has by far the best quote panel of any bookie. On one page, with just a bit of scrolling, you can find multiple quotes for different bets, including Tote Win, Tote Place, SOP Fluc, Fixed Win and Fixed Place. This is really keen.
Since bet365 is an international firm, we had a look at some racing in Florida, mere hours before the jump of a meeting at Gulfstream Park. This was not a major meeting, so it offered a chance to have a look at something other than Australian Group racing. A horse named Off Topic was the favourite for the race. Bet365 had the quote at $1.57. Over at Ladbrokes, the filly was offered for $1.60. She was $1.60 with Neds and Betstar.
In this instance, the disparity in quotes on the favourite, compared to those we saw for the Doncaster Mile, was minimal. Still, the difference in the prices for the Doncaster Mile simply reinforces the necessity and entertainment of shopping around.
We used cricket as one code to compare sports odds between bet365 and the others. Bet365 had some futures markets. For the T20 World Cup Australia were supposed to host later this year, the Outright Win market for Australia was given as $3.50. Ladbrokes, Neds and Betstar offered the identical price. We did notice a difference on the second line, where bet365 had England for $5, while Ladbrokes, Neds and Betstar were all quoting $4.50.
We often supply the caution about betting on Thoroughbred racing until the horse actually turns out for the race.
We have been looking at online bookmaker prices for over a decade and the only advice we could offer is that bet365 is certainly competitive in most instances.
Betting Margins
Everyone should know what these are, but for those who do not, margin is the term for the piece of the wager the bookmaker takes from all winning bets. Bet365 was slightly below the average for Australian bookmakers. That average is given as 5.2 percent across all bookies. Bet365 had an average margin of 5 percent.
Admittedly, this is a mild advantage for bet365, but punters need to take advantage of every edge offered. For those who punt only occasionally, the difference is negligible, but more frequent punters are advised to take a good look at this aspect, as it is generally acknowledged that lower margin is preferable.
For an example, let us return to the odds we found across bet365 and three other bookmakers. We will use the Group 1 Doncaster Mile, since that is where we found a noticeable difference in the quotes. A $100 win wager on Melody Belle would return $650 with bet365 and $700 from the other bookies we used for comparison. Five percent with bet365 equates to $32.50, so the net from this punt would be $617.50. For the bookies quoting Melody Belle for $7, a five percent margin would yield $665. If the other bookies we used for this review offered the industry average margin of 5.2 percent, the difference between bet365 and the others shrinks to insignificance for all but the high-frequency.
Bet365 Promotions

Refer to Bet365 Website for all Terms and Conditions re Promotions and Products - Image TS 2/2/18
Bookmakers use promotions to keep punters returning to visit the wagering interfaces as often as possible and to keep them on the webpages for as long as possible. Some bet365 critics claim that bet365 has fewer weekly promotions than any of the other Australian licensed bookies, but we found bet365 to offer a satisfactory number.
On our most recent visit to the bet365 website, we saw a total of seven featured promotions:
The promotion 365 Tote » » offered the best win dividend from the three tabs on non-metro racing.
Place a bet on any Australian horse race. If you select Tote Win, we will compare the final Official Price and the final declared Win dividends over the three national Totes – and pay you out at whichever is greatest. For example, if NSW TAB pays $10.00 on your selection, SuperTAB pays $9.00, UTAB pays $7.50 and the SOP pays $9.50, you will get paid at $10.00. If you select Tote Place, you will be paid the middle of the three national Totes plus 5% of your winnings. On all Single Race and Multi-Leg Exotics you will be paid the middle of the three national Totes plus 5% of your winnings. Terms and Conditions apply.
The other three offerings on the bet365 promotions page were simply adverts for the live streaming the bookie offers for sports and racing. We always rank bookies who offer streaming of some of the smaller codes, as it is a very valuable feature.
Under Australian law, we are required to inform you that Live Streaming on bet365 is exempt from Parts 3 and 4 of the Broadcasting Services (Online Content Service Provider Rules) 2018.
Refer to Bet365 Website for all Terms and Conditions re Promotions and Products
Deposit and Withdrawal Methods
Bet365 truly stands out for the number of deposit options: online Banking, Credit/Debit Card, Bank Transfer, Apple Pay, PayPal, POLi, Bet365 Mastercard, Bet365 Visa Card, Skrill, NETELLER, Flexepin, and more.
There were nine ways to collect winnings. Bet365 will still send a paper cheque if requested, but the other eight methods quoted wait times ranging from instant to 1 – 5 banking days, 24 hours, etc.
With low minimum deposits and stake amounts, bet365 stood out as a solid choice for an online bookmaker.
Another plus is that bet365 is one of the leaders when it comes to upcoming fixtures.
More Wagering Products
Multi Bets - Add your bets to the bet slip and the largest available straight Multi Bet will show up at the bottom of the bet slip. You may select "Show All Multi Bets" to see more bet types.
Tote Product 365 Tote - The best of the 3 major TABs, NSW, QLD & VIC and Starting Price, whichever is higher
Markets Bet365 gives punters a large range of betting markets, including: 365 Tote, Win & Place, Quaddies, Exotic, Daily Doubles, Trebles and more.
Transaction Fees Zero
Live Betting - Bet live over the phone.
Video and Audio feeds for many live events
Conclusion
We are confident in lending our support to bet365. They would make an excellent choice as a single source bookie, or part of a number of memberships. The desktop and mobile wagering platforms are top-notch, they have one of the top-rated customer service departments, the video and audio feeds are worth the small price of a bet365 membership and the strong international offerings of bet365 will appeal to many punters who look beyond the shores of Australia.
All in all, bet365 is a solid choice. They would be an ideal bookie for those who gravitate toward international sports and we truly appreciate that they post markets quickly, rather than delaying. We have seen other bookies post markets for NRL games for Thursday and Friday fixture, but ignore Saturday and Sunday games for a couple of days after the early markets have gone up.
Bet365 gets our nod as one of the bookies we would strongly consider if it were necessary to have just one.
Contact: freephone 1800 365 365 - Local Rates 0889 365 300 - Refer to Bet365 Website for all Terms and Conditions