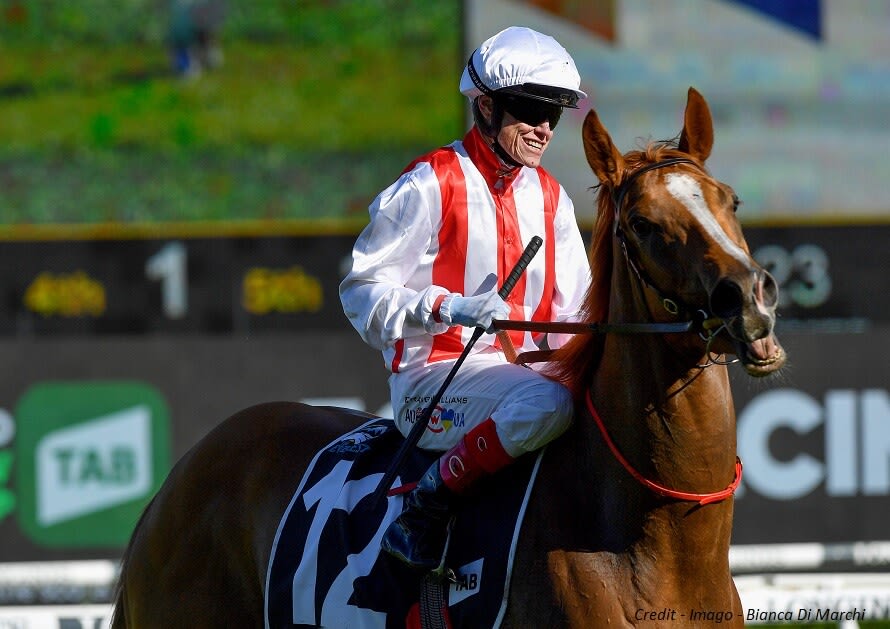 Top 3 Horses to watch this Autumn
2023 looks set to be another big year of racing. Rivalries have already been talked up, potential trips to showcase Australian Racing talent abroad look to be well on course and the question of can the Big Blue Godolphin wave continue to dominate at the highest level remains very real.
This Autumn Carnival sees the $5m All Star Mile returning to Moonee Valley, prize money has also been boosted in a number of Sydney and Melbourne's biggest races and the Queen Elizabeth II Stakes looks to be stacked once again with talent.
What about the racing talent though and the equine superstars that head to the track once again to compete for the riches that Autumn has to offer.
We take a look at our 3 horses to watch out for this Autumn. Taking a look at where they came from, what the opportunities and targets look like and of course where they could go next if it all goes to plan.
Pro Group Racing Top 3 Horses To Watch In Autumn 2023
Many consider Spring as the pinnacle of racing however Autumn Racing gives punters the first chance to see horses for the first time after 3 months off the track once they've finished their last campaign.
It's a great chance for many racing fans to get a grasp of how runners have come on since their spell and potentially identify horses that will go on to bigger and better things such as tackling the big 3 races in Melbourne or perhaps a trip overseas to Royal Ascot in the June.
We take a look through the current horse racing ranks and select our three top runners who are the ones to watch when it comes to the Autumn.
Anamoe - Can he become one of the greatest ever?
Now. Before we dive in we get this could be considered a cop out picking arguably the best horse of 2022 but that's because he is worth continuing to watch. Especially in a season where it's most likely going to be his last at the race track.
The now four year old stallion is set for a career at stud after this year and when claiming four Group One titles in the Spring it's obvious why Godolphin want to cash in early.
So where does the most in form horse in Australia begin his quest for greatness. Well it doesn't look like it'll be long before we see Anamoe on the track with a planned return at the Apollo Stakes the most likely.
Knowing the Cox Plate winner can stretch out to 2000m it is likely that a date with the Tancred Stakes and Queen Elizabeth Stakes will be on the cards as well with the later the likely goal for the overall campaign.
Anamoe is something else. His dominance during the Spring had him trading in odds on prices nearly the whole way through the Melbourne Carnival and it is likely we'll see that again through the Autumn should he kick off his campaign well.
Potential clashes with the likes of Zaaki, Gold Trip and a number of Northern Hemisphere raiders appear to be the most likely hurdles for Anamoe to surpass and make for mouth watering races.especially if runners were set to clash like the big names did last year in the Queen Elizabeth Stakes.
Should the season be a successful one it looks likely that it will be all systems go for Anamoe to contest Royal Ascot after trainer James Cummings decided again taking on the worlds elite at the Dubai world Cup in February.
Either way it'll be great to see Anamoe back on the track
Sharp N Smart - The Kiwi Raider back for more
Team Rogerson have definitely found a good one in Sharp 'N Smart who will once again travel across the ditch to compete for the riches of Australian Racing during the Autumn Carnival, most likely in Sydney.
As a three year old Sharp 'N Smart has had a stellar year already having traveled to Australia in the Spring and won the Group 3 Gloaming Stakes before claiming the Group One Spring Champion Stakes at Royal Randwick in October.
The one thing to love about Sharp 'N Smart is that they were bold gritty wins. His racing style isn't flashy and his mentality is tough as old boots which is another reason he was so close to claiming the Group One Victoria Derby during Spring Carnival week at Flemington.
On that day he would find one better in the form of Chris Waller trained Manzoice who would run the Kiwi three year old down late to claim one of Melbourne's most prestigious Group Ones.
The trip down under appears to have brought Sharp 'N Smart on this prep having had two races already in New Zealand having tackled the Group One Thorndon Mile over 1600m followed by the Herbie Dyke Stakes over 2000m in mid February.
His most recent run in the Herbie Dyke is why we are keen to see the three year old back in Australia after the Rogerson runner covered a ton of extra ground in the 2000m contest, traveling 4 wide in fact for the majority, before battling hard in the straight to come out on top.
Going up against and beating the older horses has shown the Rogerson stable that Sharp 'N Smart has what it takes at the top level and will be looking to build on an already impressive record in Australia at the start of 2023.
The Australian Oaks are a likely starting point for the 3 year old however Rogerson has also confirmed that the stable have one eye on the Queen Elizabeth Stakes as well as the All Aged Stakes so long as his Champagne Stakes goes well on his first up assignment.
Giga Kick - The Nearly Undefeated Everest Winner
James Harron hasn't gone far wrong when it comes to selecting Everest runners having seen his pick in the first two editions of the world's richest turf salute when Redzel delivered two impressive wins and he was back at it again in 2022 when he chose Giga Kick to represent him.
Giga Kick was, at the time, an undefeated three year old who had only competed twice in Black Type racing and was a race veteran of just 4 starts when Harron decided to choose the three year old gelding as his slot pick.
If the three year old was a relative unknown when it came to racing at the highest level his trainer Clayton Douglas hadn't been at the table much earlier having only just entered his second year of training and having his first taste of the big time away from the saddle.
It came as somewhat of a surprise when Giga Kick won the Everest with Nature Strip hotly tipped to defend his table. To This point Giga Kick had only won the Vain Stakes at Group 3 level and the Danehill Stakes at Group 2 where as Nature Strip had won a third TJ Smith Stakes and been to Ascot and back to be rated as the world's best racehorse
Unfortunately Giga Kick was unable to finish the Spring undefeated having finished 5th in the Darley Champions Sprint at Flemington. Again though it was an impressive performance where he found traffic but was flying late once in the clear to finish within 0.8l of the eventual winner.
Giga Kick currently has nominations to head back to Sydney and compete in the Arrowfield 3YO Sprint as well as a chance to rematch against Nature Strip on the course and distance where he defeated the Waller runner when they last met.
Clayton Douglas clearly has something special with this Gelding and it's exciting to see what he can achieve next. You could argue that he could be going into the second half of the season undefeated and he definitely has the talent to carry on winning especially when he returns to his own grade in the Arrowfield.
Whether he can stop Nature Strip from achieving a fourth consecutive TJ Smith Stakes is anyone's guess however the class of 2022/23 Sprinters seems to be one of the most talented we seen in some years.
Ones To Watch - Best Of The Rest
On paper we have almost broken out our best in class currently, one of the best internationals and a rising star to follow.
Private Eye - Joseph Pride
If we follow that theme then of the old war horses one to always watch out for is Private Eye for the Joseph Pride stable. The five year old Gelding was a winner of the Gilgai Stakes when carrying 60kgs before finishing a narrow second in The Everest during the Spring
He seems to have found another level in his 5yo season and has been mixing form with some of the best when he heads to the track. Definitely one to watch when it comes to adding value into the Exotics or when dropping in Grade away from Group One level.
In Secret - Godolphin - James Cummings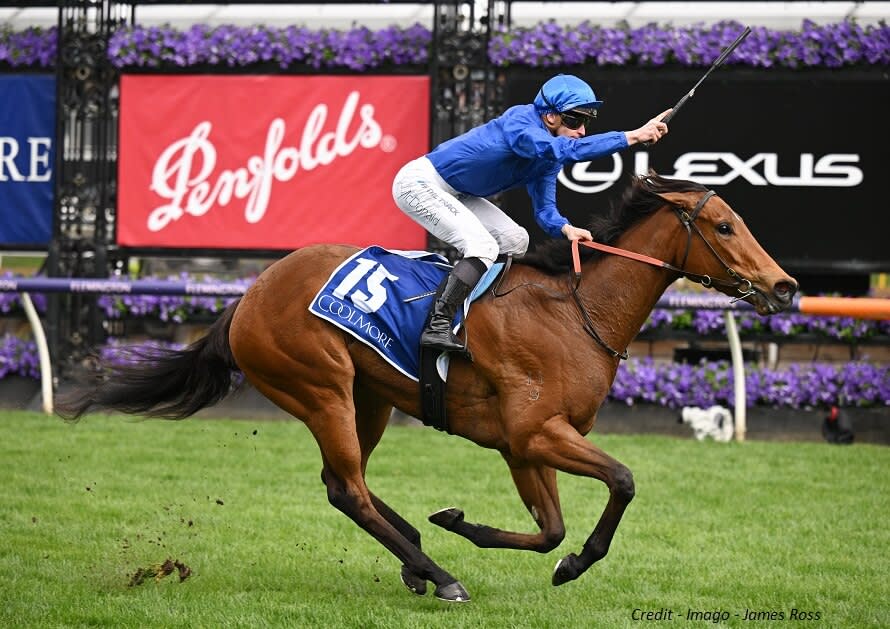 Somewhere in the depths of Australia Godolphin seem to have a conveyor belt producing an endless stream of high quality racehorses and while Anamoe may be the horse of the moment, when he retires In Secret is ready to pick up the mantle.
A winner of 5 from 7 starts In Secret has already got a Group One win under her belt as well as another 2 wins at Group 2 level. She looks to have another packed Autumn Campaign with runs in the Surround Stakes, TJ Smith and Arrowfield all possibilities for the stable.
Aft Cabin - Godolphin - James Cummings
Another one from Godolphin and potentially one of the most exciting three year olds currently in Australia. Aft Cabin returned to the racetrack in the Eskimo Prince Stakes having previously being banned for three months after bleeding when winning the Caulfield Guineas Prelude by 3.5l.
The powerful colts return was extremely impressive when letting down with a huge burst of speed to win the Group Two contest and set tongues wagging.
A son of Astern, Aft Cabin has a number of possible routes for the Autumn but if he stays fit his likely first port of call will be the Hobartville Stakes at Rosehill Gardens before a potential date with either the Randwick or Rosehill Guineas.
Whatever happens however, the Autumn is looking likely to be huge with so many key match ups, a Godolphin swan song and Nature Strip out to make history in the TJ Smith. It's going to be 10 weeks of fantastic racing action.