As we round the bend in the festival of racing which is the Spring Carnival, all the early jockeying is over and we can look down the straight to the finishing post that is the Melbourne Cup, and the glittering prize the winner of this, the richest handicap race on the planet, will earn for its' owner.
First run in 1861, the Melbourne Cup has acquired legendary status as the "race which stops the nation" and has been staged on the first Tuesday in November ever since. Indeed, such is the importance and mystique of the event, that race day has been a public holiday in the state of Victoria for many years. When the seventeen runners and riders lined up on the 7th November 1861, to compete in a thoroughbreds race over two miles, few could have envisaged that this would become the premium landmark in the field of Australian horse racing.
Origins of The Melbourne Cup?
Conceived by Frederick Standish, a member of the Victoria Jockey Club as an event to mark the growing importance of Melbourne as a city, it was he who named it in honour of his home city.
The first winner of the race, Archer, took home a prize purse of 710 gold sovereigns in cash and a handmade gold watch, a bountiful prize in those days, which now looks a little pale compared to today's purse.
The inaugural Melbourne Cup was an eventful affair, with one horse bolting before the start, thus disqualifying himself, and three more starters falling during the race, two of which falls proving fatal.
The winner himself, a Sydney horse, romped home by six lengths leaving the local Melbourne favourite struggling in his wake and a lot of Melbourne bookmakers considerably poorer. Indeed, such was Archers' outstanding quality that he competed in and won a second two mile race the following day. The horse's trainer was Etienne de Mestre, who let it be known that Archer had walked the entire 500 miles from his home stable near Sydney to take part in the race. In truth, this was a superb piece of misinformation designed to delude the home contenders that the horse would be too tired to perform.
The real truth is that Archer had traveled by steamboat from Sydney and had spent almost two months prior to the race acclimatising in secret to Melbourne.
Archer - An Early Melbourne Cup Legend
So shrewd and skillful was de Mestre's training that Archer ran again the following year, 1862, having arrived early once again by steamboat. Indeed, not only did Archer run, he actually won by and even bigger margin – eight lengths, which has never been bested – and in front of a crowd of nearly 8000 spectators, twice the number who had turned up the previous year, such was his reputation.
Moreover it is worth noting that a two times winner of the race did not appear on the Flemington track till Peter Pan was victorious in 1932 and 1934, for winners of consecutive Melbourne Cups we had to wait over a century. Rain Lover achieved this feat in1968 and 1969. In the year following his second win, Archer was entered to run again but the race turned into something of an anticlimax.
First of all Archer was disqualified on a technicality when his acceptance documents for the race failed to arrive on time because they were telegraphed to the race authorities and due to a public holiday in Victoria were not received by the deadline for entries. In sympathy with de Mestre, many owners withdrew their horses from the race with the result that instead of a field approaching twenty runners, only seven horses actually competed, the smallest number ever to take part in the Cup.
Melbourne Cup Controversy
Skipping on a few years, it's worth taking a look at events which surround the 1876 Melbourne Cup. The race itself was won by a three year old filly, Briseis, in a time of 3mins.36.5. His rider was "a mere child" - jockey Peter St. Albans who was officially noted as a thirteen year old. In fact, on the day of the race he was twelve days short of his thirteenth birthday and was claimed to be the first aboriginal jockey to ride a winner in the race. His employers who knew full well of his origins and age, declared that being of indigenous origin, his actual birthdate was not certain, but it was known for certain that he was over the minimum age for jockeys. This statement was later disproved, when it emerged that he was the son of a Sydney stock clerk and was no more aboriginal than he was Chinese.
With thirty three runners, this was the largest field ever to start in the race and St. Albans led them home by a full length. In truth the field might have been even larger but for a tragic accident some two months before the race. As had become established practice by this time, a large number of Sydney horses were loaded on to a steamboat in mid September to sail to Melbourne for acclimatisation purposes. Eleven thoroughbreds did not complete the voyage.
A day out of Sydney on the route south, the boat was hit by a violent storm with extremely violent waves resulting in severe loss of life, and not just equine. The Melbourne Cup was thrown into chaos and Melbourne Cup 2022 Betting
on the race was haphazard and random.
There was, however, much public anger when Melbourne bookmakers presented to the skipper of the boat, who had survived the catastrophe, a purse overflowing with coins as a token of their thanks for saving them an awful lot of money.
The year following the Briseis triumph, 1877, saw Etienne de Mestre record his fourth win in the race with a horse by the name of Chester. The prize money for Chester's win was a huge £1790, and the race itself was watched by more than 80000, indicating the significance the race had already achieved in a few years on the racing calendar. In 1878, de Mestre was to set another record when his horse, Calamia won by two lengths giving him his fifth Melbourne Cup win and meaning that his record in the race was five wins in seventeen races. This was another record which would stand for a century until the arrival on the scene of the trainer who would become known as the King of Cups – but more of that shortly.
Horse Racing Royalty - Phar Lap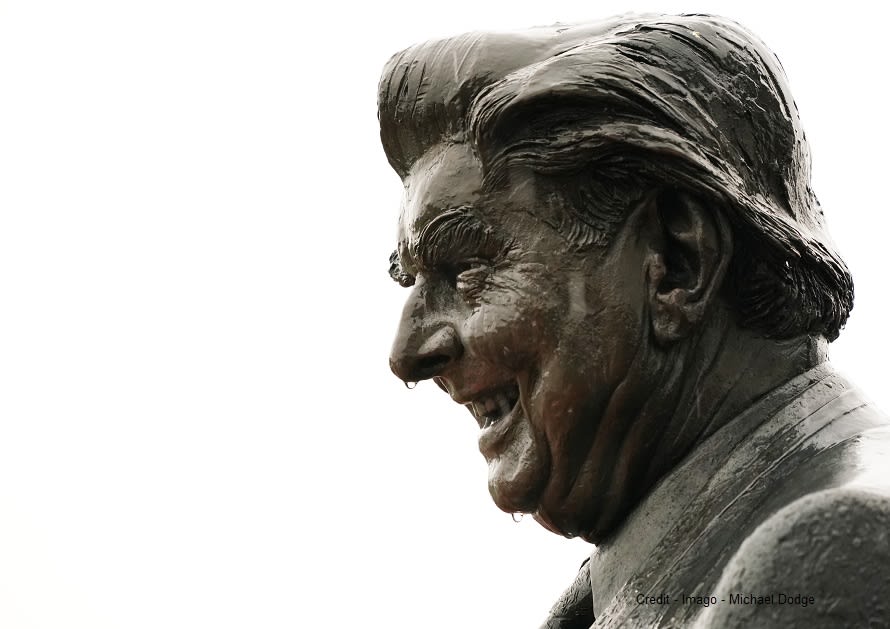 Many fine horses have graced the Flemington track in the history of the Melbourne Cup, and to eulogise over every one would take an age. There are, nonetheless, some steeds who cannot be overlooked and one of these is the legendary Phar Lap. Although his exploits in winning the 1930 cup, starting at 11/8, the shortest odds ever recorded for the race, are regarded as the pinnacle of his career, he is remembered for his overall performances during his career.
Phar Lap, whose unusual name means in Thai "Sky Flash – a most appropriate name – was foaled in New Zealand by a sire named Night Raid which had already sired a Melbourne Cup winner, Nightmarch. Based on this pedigree alone, successful Sydney trainer, Harry Telford, persuaded American business man David J.Davis to buy Phar lap at auction and allow him to train him at his Sydney stables – and thus Phar Lap was shipped over to Australia to become, under Telford's guidance, the wonder horse.
Davis in fact was not impressed with his purchase when he first came in to contact with him and refused to pay Telford to train him. However, Telford was convinced that Phar Lap would win more than he would lose, and offered to train him for free in return for a two thirds share of any winnings.
A very shrewd bargain! In addition to the Melbourne Cup, Phar Lap won another nineteen group one races, bringing in prize money of more than £66, 000, a monumental sum in the 1930's when the world was in the throes of depression. Phar Lap died in 1932, at the age of five, on a trip to the USA which was predicted to be a "golden" trip. Suspicions surrounded his death and the theory has been advanced that he was deliberately poisoned to prevent the golden trip becoming a reality, which would have cost American criminal gangs a lot of money. Other than deliberate poisoning, nothing can be proved, suffice to say a glittering career was brought to a very untimely end.
Further discussions about Phar Laps demise took place when trainer Telford's note book became public and among other information, it was shown that "tonics" had often been administered to the horse to help improve his performance, some containing arsenic and strychnine, which might now suggest a simple overdose was the cause of death. Whatever the truth may be, Phar Lap was honoured for his achievements of 37 wins in total from fifty one starts, with a life size bronze statue at Flemington race course.
The Melbourne Cups Racing Legends
The rich tapestry of horse racing life that is the Melbourne Cup is frequently illuminated by individuals, horses and humans, of superstar quality. Archer and Phar Lap are but two, yet there are others – too many to list individually and account for their greatness. Consider jockey Jack Purtell, now long forgotten, who rode three winners of the Cup in 1947, 1953 and 1954, or Jim Johnson remembered in Australian Racing's Hall of fame for also riding three winners, the second and third in consecutive seasons (1968 and 1969) and the same horse, Rain Lover. And as we come into time of living memory, we have Harry White who was a winning jockey four times- twice on Think Big in 1974 and 75, and then again in 1978 and 1979 on different horses.
And looking at the great horses of the race, what about Rain Lover, the first horse to win two consecutive Cups since Archer a century before. In his first Cup win, Rain Lover held such dominance over the rest of the field that he finished eight lengths in front of his nearest challenger in a record time of 3mins 19.1. His second triumph a year later, was won only by a neck, having been heavily burdened by the handicappers due to his previous success. Nevertheless it was a victory. And then there was Delta Blue, not a particularly distinguished performer in the ranks of Melboune Cup winners.
His claim to fame, however, is that he was the first Japanese owned, trained and bred horse to come home at the head of the field. Ridden by Yasunari Irawata, he had been brought to Australia with the specific intention of racing him in the Flemington classic. His only prior outing in Australia had seen him finish only third in the Caulfield Cup a few days earlier, and he was not really considered a serious challenger. How wrong could that opinion be as Irawata brought Delta Blues home in first place to win by a nose.
When it comes to discussing horses in the modern era, however, none can surpass the mare, Makybe Diva. From 2003 to 2005 she proved invincible in the Melbourne Cup, with jockey Glen Boss claiming the winners spot on three consecutive occasions. As a mark of her supremacy on the track she was ranked on her retirement as the highest earning horse in the history of Australian racing, having raked in more than $14million. Will such a champion ever be seen again?
Melbourne Cups were made for Bart Cummings
Perhaps, however, the individual who is most connected by success to the Melbourne Cup is trainer, Bart Cummings, whose exploits with his equine favourites earned him the title of "King of Cups". It was impossible to heap too much praise on Cummings for his achievements as he racked up twelve winners in the race. Various epithets were attributed to him – the twentieth Century de Mestre, or an Australian National Treasure – all of them failing to capture fully the charismatic persona of this titan of the track.
With his first win in 1965 with Light Fingers, Cummings would stretch his list of winners over forty years to Viewed, in 2008. With a certain sense of symmetry, this twelfth winner came on the fiftieth anniversary of the day he entered his first horse in the Melbourne Cup. To mark his achievement in the Melbourne cup, a year after his death in 2015, to honour Cummings, the Victoria Racing Club dedicated an area at the Flemington Course to be known as the Saintly place as a mark of respect. Included in this saintly place are many items of Cummings memorabilia, including the twelve trainer's trophies marking his twelve victories. As with Makybe Diva – will Australian racing ever see his like again.
Over its' 150 plus years, the Melbourne Cup has thrown up many heroes, both of the four legged and two legged version and if one thing is certain there will be more. And with only a few more days to go to the start of this years race, will we be watching this year an "unknown" horse, or a trainer at the start of his career, or even an owner like the record breaking Lloyd Williams who has owned eight winners of the race, writing a new page in the history of the race that stops the nation – the one and only Melbourne Cup. Roll on November 2nd!