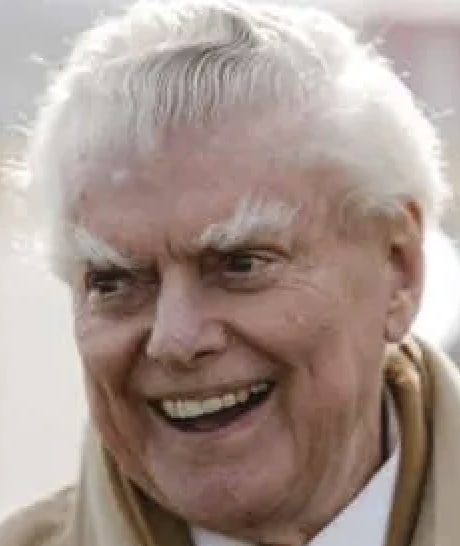 Bart Cummings winning an unprecedented 12 Melbourne Cups as a trainer.
Bart Cummings has exceeded the combined output of the second two men on the list, Etienne de Mestre and Lee Freedman.
Bart Cummings has more than doubled the group 1 wins of his nearest competitor Freedman and combining the totals for the three closest pursuers is required to surpass him in this category.
He also established a record for group 1 winners in one season in 1974-75 with 20. Further to his credit, he did not achieve this as the result of one exceptional thoroughbred. Rather, 10 different horses combined to produce the total. The win list is so extensive as to confound attempts to chronicle it adequately in this brief space.
Rather, it is much simpler to summarise thusly: 32 Derbies, 24 Oaks, seven Caulfield Cups, five W. S. Cox Plates, four Golden Slipper Stakes, five Doncaster Handicaps, 13 Australian Cups, 11 LKS Mackinnon Stakes, eight Newmarket Handicaps, five Caulfield Guineas, 16 Sires Produce Stakes and concluding this particular listing, 16 St Legers and the aforementioned 12 Melbourne Cups.
With few opportunities for contradiction, it might be safely said that any other than a select few would take any one of the above achievements and be justly considered a highly successful trainer by all.
Champion Racehorse Of The Year
Bart Cummings has had nine of his runners named Champion Racehorse of the Year, a number that could have been swelled considerably considering the stature of some of his charges prior to the creation of the designation.
We will conclude this brief homage with a mention with a remarkable time span involved. Bart Cummings was licensed in 1953 and had his first significant win in the 1958 South Australian Derby.
He has continued unabated for more than 50 years and could have retired after half that and still be unmatched in the history of Australian racing.
James Bartholomew Cummings was born 14 November 1927 and raised in Adelaide. His father was Jim Cummings, a trainer in his own right who trained a Melbourne Cup winner in 1950's Comic Court.
Young Bart Cummings worked as a strapper for his father upon completing his education. He trained out of his father's stables before setting up at Glenelg. It required just a few years, 12, a trifle when Cummings's longevity is considered, for him to take his first Melbourne Cup in 1965, where he had a winner with Light Fingers and the runner-up with Ziema.
That year produced six other Cup wins as well, the most significant being the Caulfield Cup via Bore Head.
Bart Cummings First Trainers Premiership
The conclusion of that season brought his first trainer's premiership.
The following two years, 1966 and 1967, produced consecutive Melbourne Cup wins and included the remarkable feat of having again the second place runner in 1966.
Bart Cummings set up at Flemington Racecourse in 1968, which is his current Melbourne operations centre. That facility is today known as Saintly Place. A second stable at Royal Randwick followed in 1975 and is named in honour of Leilani.
The 1969 Melbourne Cup provides a prime example of how not all of Cummings's career as a trainer was without adversity.
That year's favourite, Big Philou, was feloniously administered an excessive dose of the powerful laxative Danthron that resulted in the necessity of Big Philou being scratched just 40 minutes prior to the jump.
Big Philou made a recovery, won once again, even besting that year's Cup winner, Rain Lover in a match race before being retired.
The culprit was discovered many years after to have been a scrapper in the Cummings stable, Les Lewis, who confessed on his deathbed.
The year preceding the establishment of the Randwick operation featured Bart Cummings becoming the first trainer, not just of Australia, but of the entire British Commonwealth, to train the winners of in excess of $1 million in prize money.
Another adversity had Bart Cummings flirting with financial disaster when the economic recession of the early 1990s threatened him with bankruptcy. Cummings had had the unfortunate timing of having made substantial investments, to the tune of millions of dollars, purchasing racehorses.
When economic conditions compelled punters to curtail discretionary wagering, it required a white knight in the guise of livestock auctioneer Reg Inglis for Cummings to stay afloat.
That distraction behind, Bart Cummings resumed the path that had proved so productive.
Further noteworthy achievements would have to be three additional occasions where Cummings supplied the first two finishers in the Melbourne Cup, those coming in 1974, 75 and 91.
Another, certainly in Bart Cummings's view at least, would be the 2008 Melbourne Cup victory by Viewed, coming exactly 50 years to the day subsequent to his first Cup entry.
Bart Cummings Order Of Australia
In 1982, Bart Cummings was accorded membership in the Order of Australia (AM) for his contributions in promoting racing to the public.
The year 1991 brought induction into the Sport Australia Hall of Fame.
1997 brought him recognition as Victoria Racing Media Personality of the Year.
Bart Cummings was in the inaugural class of 2001 for the Australian Racing Hall of Fame, along with since having legendary status attached by that body.
It is difficult to conceive of any significant racing achievement that has escaped J. B. Cummings.
Not even an allergic reaction to hay that plagued him, one that would have spurred lesser to pursue other careers, deterred him from his chosen path.
If Bart Cummings continues longer, and none should hope otherwise, it might be necessary to add additional capacity to the Hall to contain a complete record of one James Bartholomew "Bart" Cummings.