When you first look at the record for Gloaming, your first reaction is disbelief. Whilst it may be a bit of an exaggeration to say horses of his time had two career paths, the racecourse of the battlefields of WW I, Gloaming more than earned his keep by racing 67 times, beginning as a three-year-old and concluding as a 10-year-old.
This disbelief sets in when you realise that he won 57 of those races, finished second nine times, and ran unplaced only once! What? No third place finishes? The bookies of the time could have been accused of rigging the races if bets for finishing third were an option. It would be easier to believe that every race in which Gloaming participated had only one other horse in the field.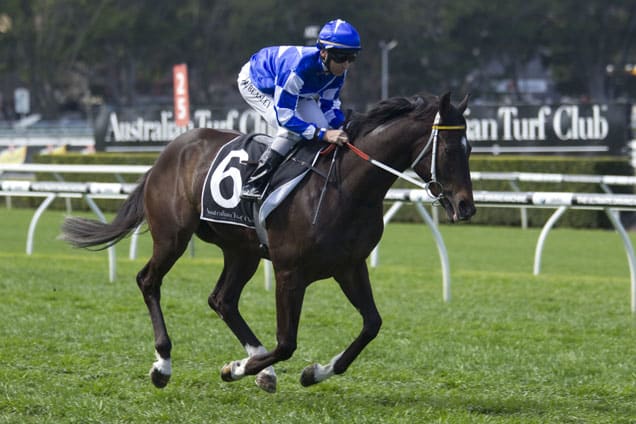 Gloaming, foaled in 1915, established a record of 45 seconds for four furlongs that as of 2015, has remained intact for 100 years. He at one time held the record for consecutive wins, until a certain very lightly raced filly overtook him in 2013.
Here is a more detailed life of his breeding and racing career.
Gloaming Blood Lines
Gloaming's (1915) sire was The Welkin (1904), a British horse exported to Victoria in 1910. He was entirely of British extraction. The dam, Light (1907), was also entirely British. Records from those times tend to be a little skimpy regarding racing records, but given the British fascination with transporting undesirables to Australia, it is possible to conclude that neither sire nor dam had great racing careers, and nothing in previous generations stands out on cursory inspection, other than the paternal grandsire, Flying Fox, winner of the English Triple Crown.
Gloaming was sold as a yearling in 1916 to George D. Greenwood of New Zealand, who shipped the colt back to Teviotdale in New Zealand's Canterbury Region.
Gloaming Racing Career
At 15.3 hands, Gloaming was considered small by any standards, old or modern, yet he had a long stride capable of covering 25 feet.
Gloaming did not compete as a two-year-old. He was prepared by trainer Dick Mason, but issues with his shins resulted in his being spelled and gelded. He eventually got back on the track and showed such promise that he was shipped to Sydney in 1918.
Promise might be a bit of an understatement in Gloaming's case, because as a three-year-old, making his first start of the 1918-19 season, he set a course record and obliterated a field of quality horses, including some with considerably more experience, in the nine furlong (≈1800 metres) Chelmsford Stakes, then a principal race now enjoying Group 2 status.
He was frequently shipped back to New Zealand to race throughout his career, but as a three-year-old running in Australia, he won the AJC Derby in 1919 and crossed by boat to Auckland to win the New Zealand Derby and the Great Northern Derby. He was also a frequent winner in weight-for-age (w.f.a.) races. He won nine other times in his first season, finished twice on two occasions, and experienced the only unplaced run of his career in the North Island Challenge Stakes, in which he fell coming out of the barrier strands and was compelled to abandon the race.
Gloaming continued with similar results as a four-year-old during the 1919-20 season. He started seven times, winning six and finishing second once, that being the AJC Spring Stakes, which at 12 furlongs might have been beyond his ideal length, although he lost by only a head. He seemed just fine over a mile in winning the Rosehill Spring Stakes, a w.f.a. race, and he won three times over 10 furlongs, including the AJC Craven Plate. He set a race record of 1:13 over six furlongs in the ARC Royal Park Stakes.
Glaoming's workload was bumped up to 15 races in his five-year-old campaign of the 1920-21 season. He won every won every one of them, including six that enjoyed principal race status in New Zealand. One was his third consecutive Arc Islington Plate.
Twelve starts followed in his six-year-old season of 1921-22. He won 11 of those and finished second on the other occasion. The principal races were all in New Zealand, including the second of his four WANGJC Jackson Stakes. A second North Island Challenge victory and a second Craven Plate in Australia, along with a Hill Stakes at Sydney's Royal Randwick racecourse.
At seven, Gloaming made only five starts, winning three and finishing second twice. Ten furlongs seemed to be his zone, because his three wins that 1922-23 season all came at that distance, including the 1922 w.f.a. WRC Champion Plate, where he was given 59 kg., yet still managed to run a race-record time of 2:06 1/5.
8YO Campaign
Four wins and one second came during his eight-year-old campaign. The principal wins were the WANGJC Jackson Stakes and the WeRC North Island Challenge Stakes, which he won whilst carrying 64 kg.
At a time when most horses were well out to pasture, with a few notable exceptions, Gloaming appeared in 10 races as a nine-year-old. He won eight of those and finished second twice. In 1924, racing in Australia, he won his third AJC Craven Plate, the Melbourne Stakes and the AJC Spring Stakes. He then got on the boat and again went to race in New Zealand, winning four principal races there.
His last appearance came in New Zealand at the age of 10. He beat the New Zealand champion The Hawk in the Ormond Gold Cup in 1925, his second win in that race.
His results and his longevity are something at which to marvel and his was not deprived of honours. He was inducted into the Australian Racing Hall of Fame in 2004 alongside Poseidon, The Barb, Ajax, and Better Loosen Up. When the New Zealand Racing Hall of Fame launched in 2006, he was naturally inducted as part of an inaugural class that included Carbine, Kindergarten, Phar Lap and Sunline. A race, the Group 3 Gloaming Stakes is run at Rosehill Gardens in his memory.