The Benalla Racecourse is located at Sheparton Rd, Bendigo, Victoria.
Benalla Racecourse is considered one of Victoria's most picturesque racecourses, the Benalla Racecourse has an ambience and charm all of its own.
The club races eleven times a year with its main race day being the McCormick Benalla Gold Cup. This is always run on the 1st Sunday in October annually.
This race day is featured Australia wide and is the feature of the region's social calendar with top quality racing events and great entertainment for all.
The club rooms at the Benalla Racecourse has an event function centre, a fully enclosed outdoor entertaining area and a conference room available for hire all year round.
The country side around the Benalla Racecourse has a magnificent shady elm trees and a playground area makes it a fantastic location for families to have a picnic lunch and have a fun filled day at the races when visiting the area.
Contact:
BENALLA RACING CLUB INC.
PO Box 89,
Benalla,
Vic. 3675
Ph. (03) 5762 2543
Fax (03) 5762 3821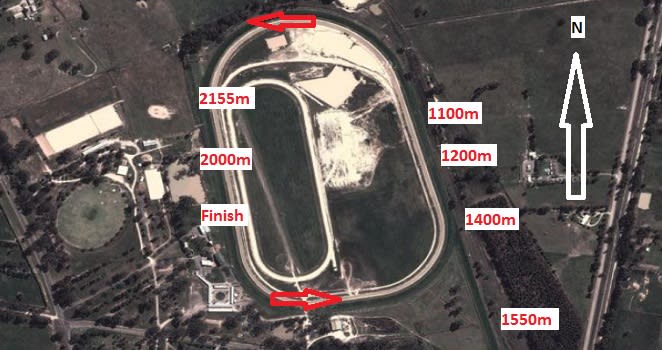 The Benalla Gold Cup day is held on the first Sunday of October. The Benalla Gold Cup which draws big crowds and also attracts top metropolitan horses, jockeys and trainers.
Apart from the horse race itself, the $100,000 Benalla Gold Cup also has fashion contests for patrons of different genders and ages.
Racecourse Details:
Benalla Racecourse has a track circumference of 1879 metres and a home straight being 380 metres long. It has two long sweeping bends where being caught out wide is certain doom.
Nearby Racetracks include Wangaratta Racecourse, Corowa Racecourse and Tatura Racecourse.