Corowa Racecourse is located in Cotton Street, South Corowa New South Wales.
Corowa Racecourse is operated by The Corowa Race Club.
It was established in 1876 as one of the leading race clubs in the Southern District Racing Association area.
The club currently conducts eight race meetings a year including Corowa Cup, Bott Stakes and Melbourne Cup Day.
The Corowa Racecourse has a high standard of racing and excellent dining and bar facilities. The club offers good racing, country hospitality and exciting atmosphere for everyone at the Corowa Racecourse.
Of the eight race meetings held at the club each year, five meetings are regarded as more significant, due to the large crowd attendance and atmosphere.
Contact:
COROWA RACE CLUB
Secretary/Manager: Di Freeman
PO Box 188,
Corowa,
NSW, 2646
Ph. 0427 111 041
Fax (02) 6033 0285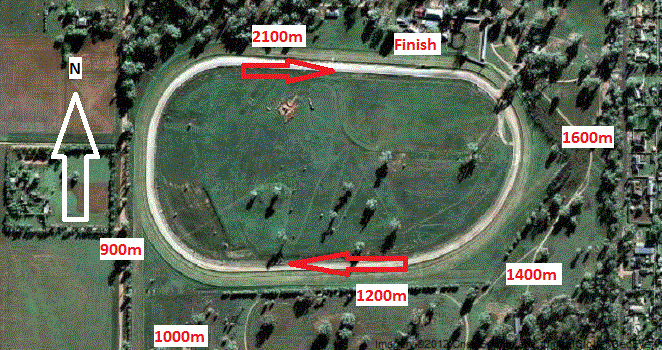 Come and join in the fun at the Corowa Race Club on Melbourne Cup Day, plenty of shady trees, food stalls, fashions on the field, live music and a great atmosphere at this TAB meeting.
Racecourse Details:
Corowa Racecourse has a circumference of 1900 metres and has a home straight of 400 metres. There a 3 chutes, 1600 metres, 1400 metres and 1000 metres, inside barriers and an advantage.
Nearby Racecourses include Wangaratta Racecourse, Wodonga Racecourse, and Albury Racecourse.