Elwick Racecourse is located at Goodwood Road within Glenorchy, Tasmania Australia.
The Racecourse is also known as The Hobart Racecourse.
The Elwick Racecourse also called Tattersalls Park is located in close proximity to the Brooker Highway, the Hobart Showground, the Derwent Entertainment Centre and the Derwent River and is home to the Tasmanian Racing Club. The course is approx 10 km's from the Hobart CBD.
The Elwick Racecourse has a picturesque outlook across the river, as well as being dominated by views of Mount Wellington.
Elwick Racecourse features at least 110 race meetings and 210 trial days a year, but is most famous for hosting the Hobart Cup.
Tasmania is rapidly becoming one of the most popular tourist destinations of Australian residents.
Contact:
TASMANIAN RACING CLUB
PO Box 45,
Glenorchy,
Tasmania. 7020
Elwick Racecourse,
Glenorchy,
Tasmania 7010
Ph. (03) 6272 9492 or (03) 6272 7082
Fax (03) 6272 1429
Email: admin@tasracingclub.com.au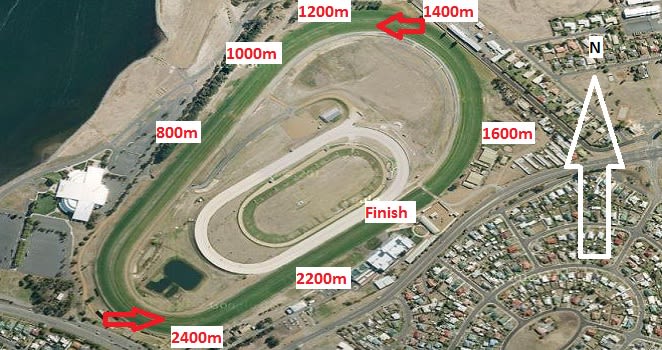 Race meeting have been conducted at this present site since the late 19th century, which was first leased by the Tasmanian Racing Club in 1874, and later bought by them.
Elwick had already developed into a popular venue by the 1880s. Until the early 1980s there was a drive-in cinema located within the track. The declining popularity of this form of entertainment led to its removal,.
In 2004 A$20 million redevelopment was done on the venue. It involved the construction of a new 970 metre long, 19 metre wide harness track and a 700 metre long and 6 and a half metre wide track for greyhounds, as well as a redevelopment of the heritage listed grandstand and new bookmakers area.
Grass areas flow down to the mounting yard, enclosures and birdcage. 3 public lounges and 2 dining areas are present in addition to members' facilities.
The Hobart Cup meeting, a Group 3 event, is the biggest of the Tasmanian race days at Elwick Racecourse, which is also home to the Tasmanian Guineas and the Tasmanian Derby, a Group 3 event which is a set weight's race for three-year-olds.
Racecourse Details:
The Elwick Racecourse has a track circumference of 1990 metres and a home straight being 350 metres. Racing here is anti-clockwise. There is a steepish climb in the straight run to the home turn. It is generally considered a fair track to all runners..
Elwick Racecourse is an egg shaped circuit with four straight starting lengths, and seven starting positions. These are located at 800m, 1000m, 1200m, 1600m, 2200m, and 2400m.
The 2200m start is to the left of the pavilion, meaning the horses pass the spectators at the beginning of the race.
Nearby Racetracks include Longford Racecourse, Launceston Racecourse and Devonport Racecourse.