The Narrandera Racecourse is operated by Narrandera Race Club
The Racecourse is located at Race Course Road Narrandera, NSW 2700.
Country horse racing at its best on all weather Narrandera Racecourse - enjoy the modern facility and TAB facilities available.
Home to three country race meets a year, this track brings racing competitors and spectators from across the Riverina and beyond. There main race meeting is The Narrandera Cup in August.
Contact:
NARRANDERA RACE CLUB
Narrandera Racecourse
Cindy Ridley Secretary
Racecourse Road,
Narrandera,
NSW 2700
Central Murrumbidgee,
Murrumbidgee
ph: (02) 6959 2699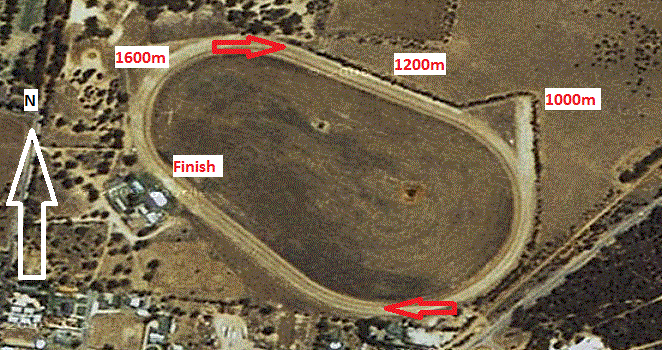 The first inhabitants of the area now known as Narrandera were the Wiradjuri Aborigines. The name "Narrandera" is said to be derived from the Wiradjuri word "Narrungdera" which mean " place of lizard or goanna".
The first white man to pass through the district was the famous explorer, Captain Charles Sturt. Sturt camped on the edge of the Murrumbidgee River on 10th December 1829. A memorial to the explorer is situated near the camp site.
Narrandera Race Club has TAB Meetings with its all weather country race meetings draws district and regional crowds from across the state.
Nearby Racetracks include Leeton Racecourse, Wagga Racecourse and Corowa Racecourse.