The Moree Racecourse is located at Newell Highway Moree, New South Wales 2400
Moree Racecourse is operated by the Moree Race Club.
Moree is situated in north western NSW and is famous for its Hot Mineral Baths and artesian water and is widely known as the Spa Capital of Australia.
The Moree Race Club has been up and running for over 100 years, with the first Moree Cup run in 1881.
The Moree Race Club holds 6 race meetings a year with the feature race includes the Moree Cup run in September, the Christmas Twilight races in December and the Cotton Cup Charity Race Day in February.
Contact:
MOREE RACE CLUB
PO Box185,
Moree,
NSW 2400
Ph. (02) 6752 3284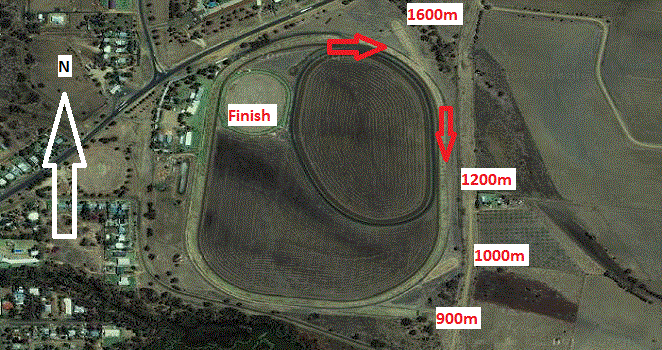 The township is ideally situated on the cusp of undulating hills to the East and the great black soil plains to the West.
Moree is located 640 kilometres from Sydney and approximately 480 kilometres from Brisbane. The town loves to promote the racecourse experience as part of the overall Moree package with tourism a major part of the community.
Membership for the club: Single Membership $40.00, Double Membership $70.00 The Membership year runs from 1st September through to 31st August each year.
Moree Racecourse details:
Nearby racecourses include Inverell Racecourse, Gunnedah Racecourse and Glen Innes Racecourse.