Glen Innes Racecourse is located on Gwydir Highway, Glen Innes, NSW 2370
The Racecourse is operated by the Glen Innes Jockey Club.
The racecourse is regarded as one of the best racecourses in northern NSW. Glen Innes Racecourse is in northern New South Wales 579kms north of Sydney and is found in the New England region.
The Glen Innes Jockey Club hosts each year the running of the Glen Innes Cup. The race is run over 1400 metres and is a hugh event in the town of Glen Innes and attracts many visitors from surrounding districts and further.
The Cup is a much anticipated event, a special social occasion and excellent quality racing to be found. The Cup brings both punters and the community together for some quality racing action.
Contact:
GLEN INNES JOCKEY CLUB
PO Box 262,
Glen Innes,
NSW 2370
Ph. (02) 6732 2216 Racecourse
M 0428 339 035
Email: gijockeyclub@hotmail.com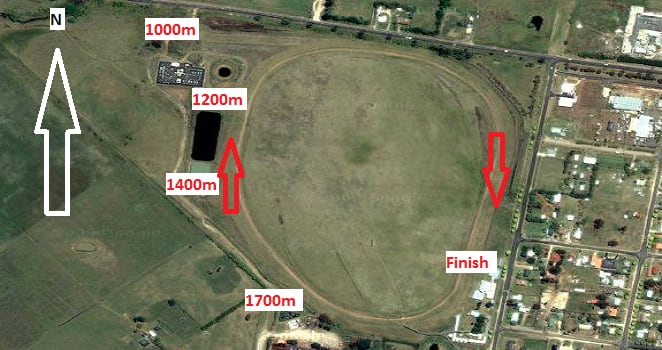 Expect the spectacular in Celtic Country.
Glen Innes encompasses a breathtaking array of attractions, experiences, festivals and an endowment of natural wonders - from World Heritage national parks to some of the world's richest gem and mineral fields.
Glen Innes Racecourse Details:
The course proper is oval in shape with a circumference of 1800 metres surrounded by four chutes and has a home straight that is 397m long. Due to its circular shape, inside barriers are and advantage at most starts. Front Runners and horses on the pace do well at this track.
Nearby Racetracks include Inverell Racecourse, Armidale Racecourse and Grafton Racecourse.