Armidale Racecourse is located at Barney St Armidale New South Wales 2350.
Armidale Racecourse is ideally located midway between Sydney and Brisbane, Barney Street, Newling, New South Wales 2350.
John Cannon, in 2008, retired as Armidale's President after 30 years administrating the club.
The Armidale Gold Cup is run in mid March each year.
Contact:
ARMIDALE PICNIC RACE CLUB
PO Box 748,
Armidale,
NSW 2350
Barney St
Armidale,
NSW 2350
Ph. (02) 6772 3102
Fax (02) 6772 3102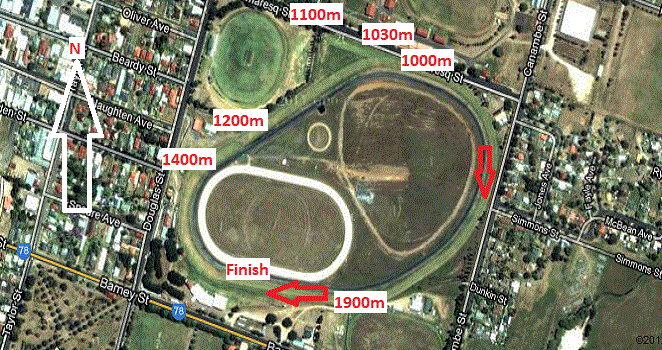 Armidale, a town that has a city ambience but a country lifestyle.
Racecourse Details:
Armidale Racecourse has a circumference of 1600 metres and has a home straight being 320 metres long. The track is known for a long, sharp downhill home turn and then is uphil to the finish line.
Nearby Racetracks include Walcha Racecourse, Glen Innes Racecourse and Inverell Racecourse.