The Bathurst Racecourse was built in 1946 on its present site.
It was upgraded to a regional training centre in 1990-91. There location is Eleven Mile Drive, Bathurst, New South Wales 2795.
Bathurst Racecourse is operated by the Bathurst Turf Club inc and hosts 14 meetings per year with the Soldiers Saddle Race run on Anzac Day and The Bathurst Cup is run in mid-February, usually on a Sunday.
Facilities at Bathurst Racecourse:
Grass training track Cinder track Sand track Jogging track New day stalls Enclosed dining bar and viewing area Downstairs bar Beautiful grass and shade trees for family days
Contact:
BATHURST TURF CLUB
PO Box 105,
Bathurst,
NSW 2795
Ph. (02) 6331 2719
Fax (02) 6331 5224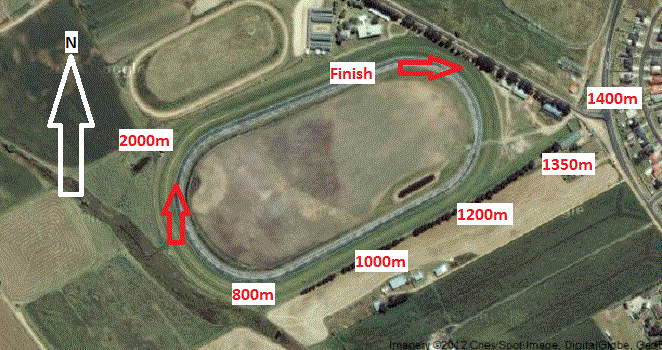 There is always plenty to see at Bathurst including sight seeing, gold digging, art, aquatics, historical museum and motor racing.
Racecourse Details:
Bathurst Racecourse circumference is 1598 metres and has a home straight 380 metres long.
It is symmetrical racetrack with good run home. The course is downhill from 1400 metres to 800 metres
Nearby Racetracks include Orange Racecourse, Mudgee Racecourse and Cowra Racecourse