Cowra Racecourse is located in Grenfell Rd, Cowra NSW 2794 and is the home-track of Jockey Neil Paine.
Situated on the Lachlan River, 320 kms from Sydney NSW.
Cowra Racecourse is operated by the Cowra Jockey Club and it hosts 4 meetings annually including the Cowra Cup and The Cowra Japan Cup in January. It is the home of 1 of the 4 Triple Dead Heats in Australia.
Contact:
COWRA JOCKEY CLUB
PO Box 15,
Cowra,
NSW 2794
Ph. (02) 6342 1143
Fax (02) 6342 2792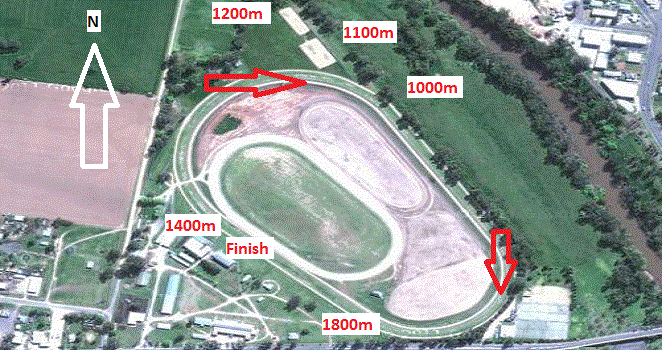 Discover Cowra and discover a wealth of knowledge and experiences - the vineyards, adventure, then great outdoors, ballooning and more.
Racecourse Details:
The Cowra Racecourse has a course circumference of 1600 metres and has a home straight 250 metres long. It is a fair track for distances up to 1200 metres, but beyond that the course is better suited to front runners and inside barriers have an advantage.
Nearby Racetracks include Orange Racecourse, Forbes Racecourse and Parkes Racecourse