Ballina Racecourse is located at Ballina on the beautiful North Coast of New South Wales.
It is approximately an hour south of the Gold Coast with Byron Bay in close proximity.
The Ballina Racecourse is operated by The Ballina Jockey Club and it holds 17 race meetings per year including the Ballina Cup run in Mid September each year attracting large fields and crowds.
Other major feature days at Ballina Racecourse include the Byron Bay Cup, Boxing Day Races and the Iris Nielsen/Coolmore Ladies Invitation only Race Day in which attracts some of the best Lady Jockeys from around Australia.
Contact:
BALLINA JOCKEY CLUB LTD
PO Box 141, Ballina,
NSW 2478
Ph. (02) 6686 2603
Fax (02) 6686 7925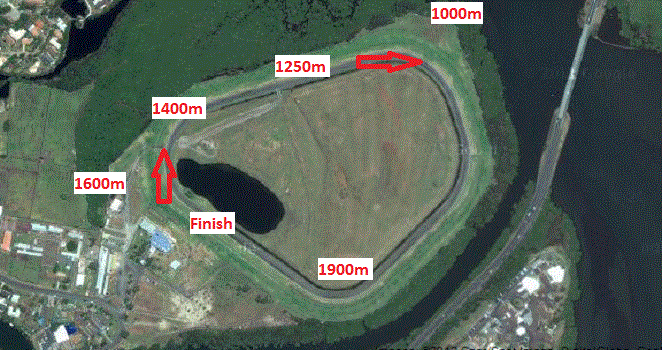 The Jockey Club is located just 2 kilometres from the town of Ballina. Nearby to Ballina is 32 kilometres of white sandy beaches with clear blue water.
Ballina Jockey Club is a large country training area with over 200 horses in work .
Racecourse Details:
The Ballina Racecourse is cambered throughout and the circumference is 1600 metres and has a home straight that is 350 metres long.
Nearby Racetracks include Lismore Racecourse, Casino Racecourse and Murwillumbah Racecourse