It is tempting to declare that the Australian Racing Hall of Fame would be more aptly named the Australian Breeding Hall of Fame in the case of 2013 inductee Star Kingdom, but this thoroughbred more than amply satisfied the Hall's induction criteria by siring so many winners that it was simply not just to exclude him on the basis of his slim racing resume.
The horse was a fast galloper without doubt. He routinely won his races by considerable margins, some by as many as 10 lengths, quite remarkable in light of his major wins all coming in races of seven furlongs or less. He certainly ran well, producing a winning strike rate of over 50 percent, winning nine times from 16 starts. He also ran second or third of three occasions so that his unplaced events amounted to just four.
The 2013 Hall of Fame class of horses was a quite eclectic group. There was the undefeated 25-time winner, the sprinter Black Caviar. Crisp was a jumper that won prestigious steeplechase races. Delta was foaled the same year as Star Kingdom and he had perhaps the most impressive resume of the lot provided your preferences lean towards stayers. Delta won the Melbourne Cup in 1951 and the Cox Plate in 1949, along with nine additional major races.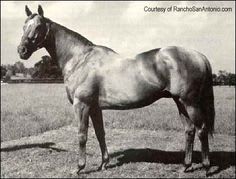 Those preliminaries out of the way, here is a closer look at Star Kingdom and his influence on Australian thoroughbred racing.
Star Kingdom Pedigree
Star Kingdom was foaled in Ireland in 1946 by breeder Richard Ball. He was known at that time and throughout his racing in England as Star King. His sire was the British horse Stardust. His grandsire was Hyperion "The Mighty Atom," which like Star Kingdom, was lightly raced but successful as a two, three and four-year-old before becoming a multiple leading sire and broodmare sire in Great Britain and Ireland. Going back one additional generation, Gainsborough is seen and the fifth generation prior to Star Kingdom reveals Bay Ronald, the sire of Dark Ronald, the horse that has had a profound impact on bloodlines for over 100 years. Bonus Betting Page
On his dam's side, Star Kingdom shows Ireland's Impromptu as his dam. That side of the line, interestingly, has a bit of U.S. blood in the form of Tracery four generations removed and just prior to that, New Zealand's Carbine makes an appearance.
Star Kingdom as a Racer
Star Kingdom showed great promise despite being rather smallish at 15-1/2 hands. He was perceived as the number-two ranked British sprinters as a two-year-old and he fulfilled that ranking by winning the Richmond Stakes and the Gimcrack Stakes in 1948. Both of those races are considered Group 2 by the current ranking system and both of them were six furlong turf affairs that did not necessitate any turning.
In 1949, Star Kingdom won the Greenham Stakes over seven furlongs. That race is now considered as Group 3 classification. He won another seven furlong sprint, the Group 3 Jersey Stakes, and then the Hungerford Stakes, a Group 3 seven furlong sprint. That 1949 win by Star Kingdom was the inaugural running of the event. The race at that time was run left-handed at the time.
That is the list as far as major wins are concerned. Star Kingdom, running of course as Star King, never won a race that would go on to become considered Group 1 in classification.
Star Kingdom as Sire
As mentioned earlier, it is without doubt Star Kingdom's efforts as a sire that earned him entrance to the Australian Racing Hall of Fame.
Why Star Kingdom was not raced more is uncertain. There was no lack of races in the British Isles during his time on the track, and it was not uncommon in that era for a thoroughbred to be tried 50 times or more in three or four seasons of racing.
What is known is that following the long-standing practice of British breeders disposing of horses of perceived limited value, he was sold to three Australian blokes in 1951 for £4,000, roughly a third of what he earned on the track. It looked like a poor bargain initially, as he did not adapt well to the sea passage. Since there was already an Australian horse registered as Star King, incidentally foaled the same year of 1946, the purchasers changed the name to Star Kingdom.
Sent to New South Wale's Baramul Stud, it took seven years before his progeny began to exert an influence on racing, and what an influence it was. It was his fifth crop that raced in the 1958 – 59 season as two-year-olds that earned Star Kingdom his first Leading Sire in Australia recognition for 1959.
Star Kingdom was rather remarkable for having sired the first five winners of the Group 1 Golden Slipper Stakes for two-year-olds. The first of these was Todman in 1957, followed by Skyline, Fine and Dandy, Sky High and concluding with Magic Night in 1961. Both Todman (10 wins) and Sky High (29 wins) were eventual Hall of Fame horses, and in a slight bit of irony, both were inducted prior to their sire. Both of those horses also had successful stands at stud.
As a sprinter, Sky High's offspring were primarily speed horses as well. Biscay was a notable sprinter that won most of his starts, although he had a limited career of only eight starts, of which he won six. Star Kingdom's 1956 crop included Noholme, a horse that won the Cox Plate in 1959 and established a course record in the bargain. Noholme sired more than 450 stakes winners, primarily in North America, but also in South Africa.
Star Kingdom stood at Baramul Stud for 16 seasons. He was 21 years of age when he succumbed to a bowel blockage in 1967. His contributions as a sire resulted in his receiving Leading Sire in Australia honours five times for his role in 52 stakes winners. He was leading sire of two-year-olds seven times and led the broodmares sires' list three times.
More than a decade after his death, Star Kingdom had 42 sons standing in Australia and New Zealand. At the same time, more than 100 grandsons were passing his valuable genes along to future generations.