The Wyong Racecourse is located at Howarth St, Wyong NSW.
Wyong Racecourse is a superb country racecourse located an hour north of Sydney.
The member's grandstand was officially opened in July 1991.
The Wyong Racecourse is operated by the Wyong Race Club and hosts 20 meetings annually including $100,000 Wyong Cup run over 2100 metres at spring time.
Wyong is situated on the central coast of NSW and the racecourse is the best and safest track in New South Wales. Located opposite the Wyong Railway Station, the race club holds several races each year including Class 1 handicaps and Maiden Plates for colts & geldings and fillies & mares.
Contact:
WYONG RACE CLUB LTD
Howarth Street,
Wyong,
NSW 2259
PO Box 28,
Wyong,
NSW 2259
Ph. (02) 4352 1083
Fax (02) 4351 2317
Email: wyongrc@acay.com.au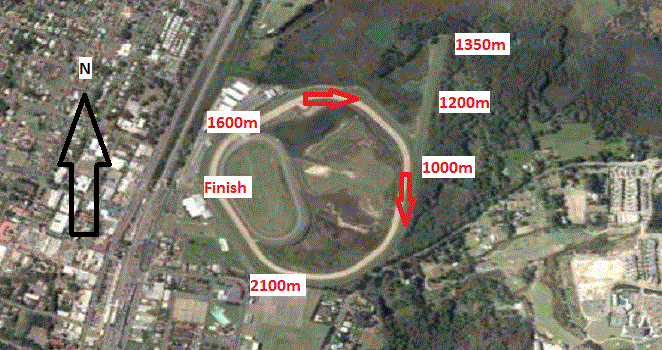 The first racecourse in Wyong Township was built in 1912 by George Goldsmith on the site containing the present Wyong racecourse.
The course was closed during World War Two and re-opened on 14th September 1946. The Wyong course was again closed for a short period in 1955 whilst a new grandstand was built at a cost of twenty-two thousand pounds. That stand was later replaced by the Paul Levick Stand on 25th August 1991 at a cost of six million dollars, including all amenities.
The new stand is now regarded as the best function centre in the district.
Racecourse Details:
Wyong Racecourse has a track circumference of 1791 metres and has a home straight being 275 metres long. The track is of circular shape and has one 250 metre chute.
Nearby Racetracks include Gosford Racecourse, Newcastle Racecourse and Cessnock Racecourse.