Cessnock Racecourse is situated on Racecourse Road, Cessnock West, New South Wales 2325.
Cessnock Racecourse was purchased by Newcastle Jockey Club in 1981.
Newcastle Jockey Club renamed the course in 2002 as Wine Country Race Club.
Cessnock Racecourse was upgraded and completed in 1998 and has a large under cover betting area with a strong ring of bookmakers.
Cessnock Racecourse is operated by the Newcastle Jockey Club and it holds 13 meetings per year including Anzac Day, Tooheys New Cessnock Cup, this meeting is held in the first half of the year, Jungle Juice Cup, held on the first Tuesday in July and Wine & Dine Raceday, held the last Sunday in October.
Contact:
Newcastle Jockey Club
P.O. Box 30
BROADMEADOW NSW 2292
Racecourse Road,
Cessnock West,
NSW 2325
Hunter Valley
ph: (02) 4961 1573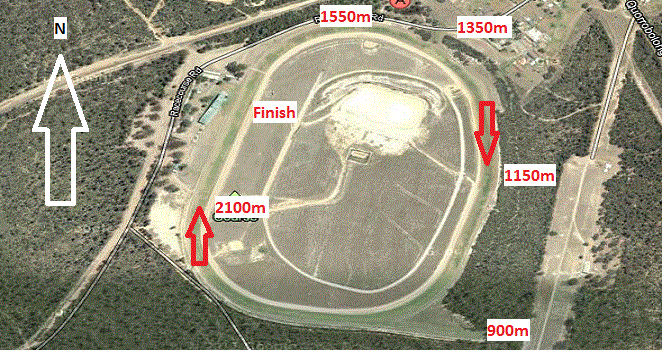 Cessnock Racecourse just minutes from Cessnock City Centre. With some of the best country race days on the calendar, a day in the Valley at Cessnock races is always enjoyable.
Cessnock Racecourse maintains its own character which is best demonstrated betrayed by the outstanding look of the member's stand which overlooks the mounting yard and course.
Racecourse Details:
Cessnock racecourse circumference is 1800 metres with a home straight being downhill and 300 metres long. The course has a mostly curved shape which can be an advantage to fast finishers as they make their way around the home turn.
Nearby racetracks include Newcastle Racecourse, Wyong Racecourse and Gosford Racecourse.