Coonamble Racecourse is located in Dubbo Rd, Coonamble, 2829 New South Wales and is approximately six hours drive from Sydney.
Situated on the underground Castlereagh River, the Coonamble township owes its existence to the discovery of artesian water in the area in the 1890s.
The Coonamble Racecourse is operated by the Coonamble Jockey Club and it hosts the Coonamble Cup in October.
Contact:
Coonamble Jockey Club
Coonamble Racecourse
P.O. Box 110,
Coonamble,
NSW 2829
Ph: 0422 444858
Email: cblejockey@live.com.au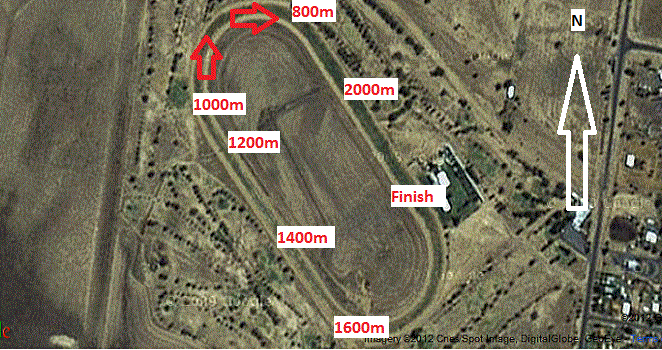 The town of Coonamble is the main service centre for the land with the villages of Quambone and Gulargambone and also within the Shire Boundaries.
Racecourse Details:
The Coonamble Racecourse has a circumference of 1830 metres and a home straight of 400 metres. It is a fair start from 1600 metre chute and has a long sweeping home bend.
Nearby Racetracks include Gilgandra Racecourse, Warren Racecourse and Narromine Racecourse.