The Gilgandra Racecourse operated by the Gilgandra Race Club
The racecourse is located on the corner Racecourse Road & Spearpoints Road, Gilgandra, NSW 2827.
Gilgandra itself is located in the central west of New South Wales approximately half way between Melbourne and Brisbane approximately 30 minutes north of the regional centre of Dubbo. Gilgandra has a population of 2700 people with 4700 living in the district.
Gilgandra Racecourse provides an exceptionally high standard of racing facilities combined with beautiful, shady environment to enjoy the atmosphere and thrill of country race meetings. The club hosts seven race meetings a year.
Facilities at the Gilgandra Racecourse include the bar area and covered betting area which are regularly hired for private functions.
Contact:
GILGANDRA JOCKEY CLUB INC
Newell Highway
Gilgandra,
NSW 2827
PO Box 62,
Gilgandra,
NSW 2827
Ph. (02) 6847 2955
Racecourse Fax (02) 6847 1235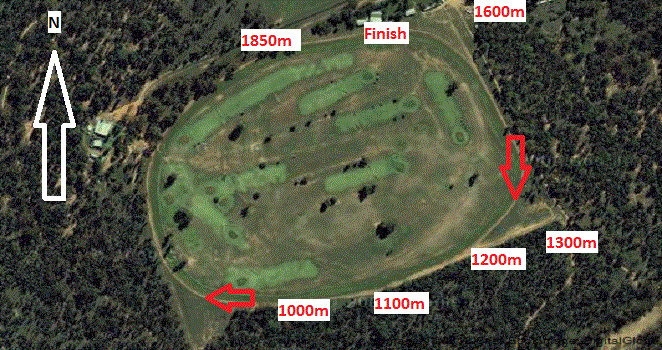 Gilgandra is known as the town of Windmills and Home of the Coo-ees. Until 1966 the town did not have a central water supply and most people in the town had a windmill.
Gilgandra Racecourse Details:
The Gilgandra Racecourse has a course circumference of 1663 metres and has a home straight 200 metres long. The racecourse itself has a unusual shape. It has 3 chutes, at the 800 metres, 1600 metres and the 1300 metres mark. There is a noticable dip between the 1000 metres and 800 metres mark.
Nearby Racetracks include Dubbo Racecourse and Narromine Racecourse.