The Narromine Racecourse is located at Dappo Road, Narromine, NSW 2821
Narromine Racecourse is operated by the The Narromine Turf Club and holds 5 meetings annually.
During the year the feature race meeting at Narromine Racecourse is the Narromine Gold Cup which is held in August annually.
The clubs other major race meeting is held on Caulfield Cup Day annually.
Contact:
NARROMINE TURF CLUB
PO Box 212,
Narromine,
NSW 2821
Ph. (02) 6889 1120 Racecourse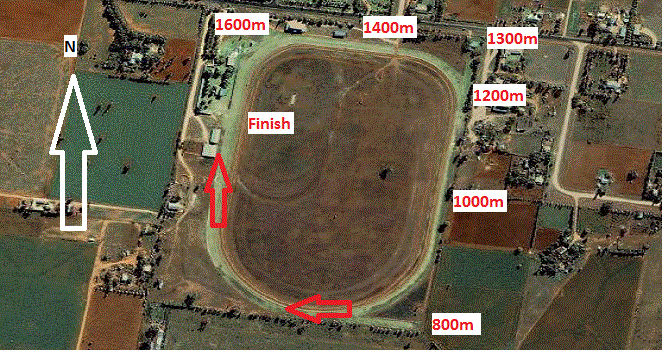 Located in the Macquarie Valley on the edge of the Dubbo Western Plains, Narromine is an agricultural town.
As well as delicious produce and beautiful flower farms, Narromine is rich in aviation history, claiming the country's oldest regional aero club.
Racecourse Details:
Narromine Racecourse is a tricky course due to its tight turns. Races run at the 1000 metres or there abouts have a short run to the first turn making inside barriers a big advantage. It has a track circumference of 1667 metres and a home straight of 313 metres long.
The track caters for starts from 800 metres through to 1600 metres.
Nearby Racetracks include Dubbo Racecourse, Gilgandra Racecourse and Warren Racecourse.