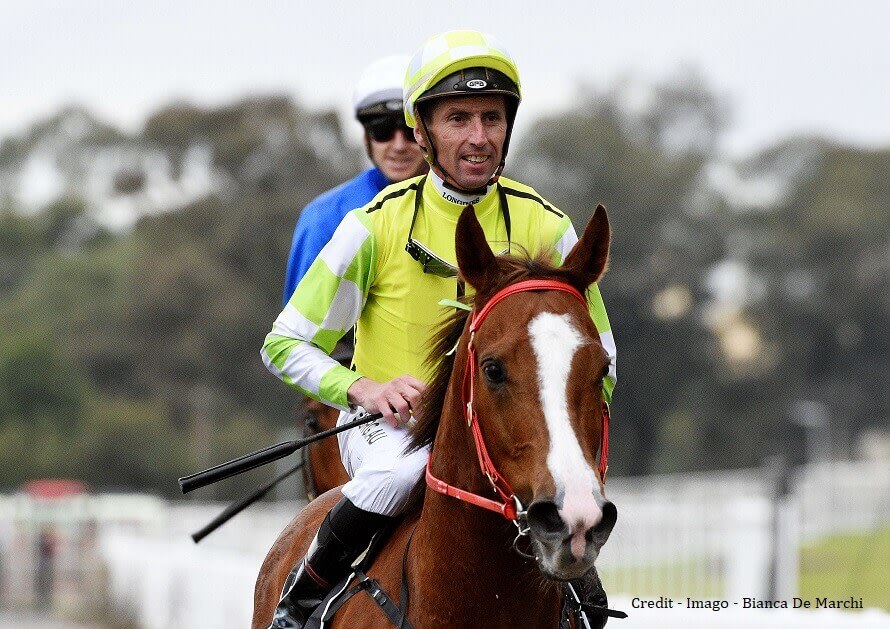 After Eduardo won the Challenge and defeated the heavily tipped Nature Strip Pride described his runner as 'WBS II' and it would now be hard to argue with that label after Eduardo brained them from start to finish.
Joe Pride famously named Terravista the worlds best sprinter after he won the Darley Classic in 2014. It was seen by some as tongue in cheek however as this was at a time when Chautauqua was doing Chautauqua type things.
Pride is now getting just as excited about Eduardo. "I think he's the best sprinter in Australia and he might be the best sprinter in the world," Pride said.
"He hasn't hit his top yet. Terravista is the best horse I've trained. His acceleration was absolutely amazing. This horse is probably second at this stage but he might get there."
Jockey Nash Rawillier was in charge of Eduardo and jumping from barrier 5 took the Worlds Best Sprinter to the front and gave him a pretty easy time in the race.
So confident was the run Rawillier barely asked anything of Eduardo until there was 150m left in the 1100m sprint where the race was perhaps already over.
"Honestly, I thought he'd win," Pride said.
"He's a very good horse who is underrated. You can never get too confident in a Group 1 but this horse is pretty special.
"I just looked at the field and I didn't think they were good enough. All respect to Tailleur but she's come out of a mares' stakes race and this horse beat Nature Strip while breaking a track record.
"He's a real machine, a speed machine who busts fields up."
Eduardo will now head to the $2.5m TJ Smith Stakes in two weeks and Pride has already stated theres not a horse that worries him heading into that.