Australian jockey Luke Nolen is from the rural town of Manangatang, Victoria.
Luke Nolen is well recognized in the world of racing, steering Black Caviar to her 22nd consecutive win in the Diamond Jubilee at Royal Ascot.
Aussie fans supported the duo all the way, never having doubted their chances of winning. Luke Nolen and Black Caviar made it a habit of winning by not less than 3-4 length margins.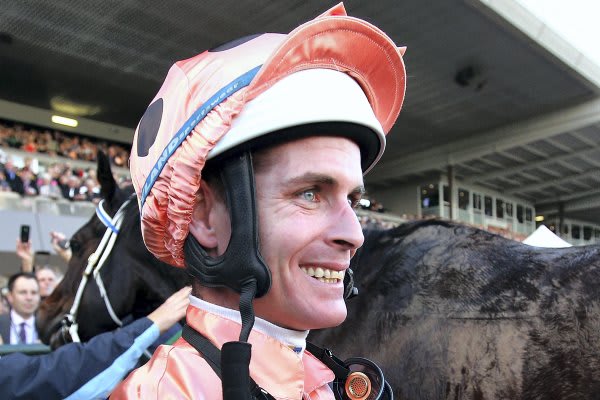 However, the Royal Ascot ride was the only time that Nolen admits he slipped up and let the mare ease thinking his rivals were further behind.
It is now fair to say that the duo is now seemingly unconquerable, to say the least.
Jockey Roy Higgins commented that the world of racing will condemn the 32 year old for dropping his hands 50 meters from the winning line.
Nevertheless, the uncomfortable margin of victory was a nose, but victory it was.
Roy Higgins knows first-hand what Luke Nolen was going through but it was worse for the 11-time premiership winner who, in 1979, was outed for 2½ months for dropping his hands and losing the Moonee Valley Cup on Hyperno.
''It'll haunt him and haunt him,'' Higgins said. ''It was my blackest day. And thank God Luke won the race but it didn't look good."
Luke Nolen is in contention for Victoria 's premiership, which is poised for yet another photo finish with Craig Newitt, after returning from overseas where his winning ride on Black Caviar attracted global attention.
Luke Nolen said in the press conference when Black Caviar won at Flemington last time she was at her right distance for the first time and was very impressive.
Apart from his profound success as a rider astride the invincible Peter Moody-trained Black Caviar, Luke Nolen has also saddled some of the top thoroughbreds on the Australian race tracks including Manighar also from Moody's stable.
The pair picked up the Group 1 Australian Cup and The BMW already this year (2012). He has also saddled up for trainer Bart Cummings, Michael Hawkes, and David Hayes earlier on in his career.
The wily jockey seems to have gotten over the seeming scare at Royal Ascot and a beating from the English press which was softened by the honour of being presented the Diamond Jubilee by the Queen herself.
Back to his winning ways in Australia, Nolen notched up a victory in the BMW Handicap on Storm Burst, once again for trainer Peter Moody.
In the past 12 months, Luke Nolen has an impressive 104 wins from 640 starts with 82 second places and 62 third placings. Surely, his Ascot triumph could be one of the, if not, his biggest triumph.
The Manangatang born and bred jockey spent his first 10 years in Mallee. Of course, there is plenty for 'Lucky Luke' to look forward to and when you get to ride an unbeatable horse like Black Caviar, you certainly have all the luck and privilege in the world.
Nevertheless, credit must go to Luke Nolen no matter how superior a mare Black Caviar may be. Right now his eyes are focused on the Victoria 's premiership title, once again bringing him in the spotlight, which a champion jockey like Nolen is probably use to.
To Be Continued....