Strathalbyn Racecourse is South Australia's largest provincial racecourse.
Strathalbyn Racecourse is located on the Fleurieu Peninsula 62 kilometres from Adelaide on the Dry Plains Road, Strathalbyn. Travel time to the Racecourse is approximately 50 minutes by car.
The Strathalbyn Racecourse is operated by the Strathalbyn Racing Club and races approximately 16 times per year with the feature meetings being held in September, January, March and May.
Spoil yourself, enjoy a day at the Strathalbyn Racecourse. The Strathalbyn Racing Club was formed in 1922 by a group of south-coast racing enthusiasts.
The popularity of the Club quickly attracted the attention of the Adelaide racing public who rapidly became regular race-goers of the Club and the Strathalbyn Racecourse.
The Strathalbyn Racecourse features panoramic view from the facilities, manicured gardens and a large expanse of lawned area the location of the facilities makes movement from one area to the other very convenient.
Strathalbyn is recognised as having a very friendly and hospitable environment and atmosphere for a wide range of patrons, especially families.
The facilities and the manicured gardens at Strathalbyn Racecourse make this the perfect place for weddings, birthday parties, product launches and conferences for which a nominal charge is made.
Contact:
STRATHALBYN RACING CLUB
PO Box 204,
Strathalbyn,
SA 5255
Ph. (08) 8536 2248
Email: slewis@strathracing.com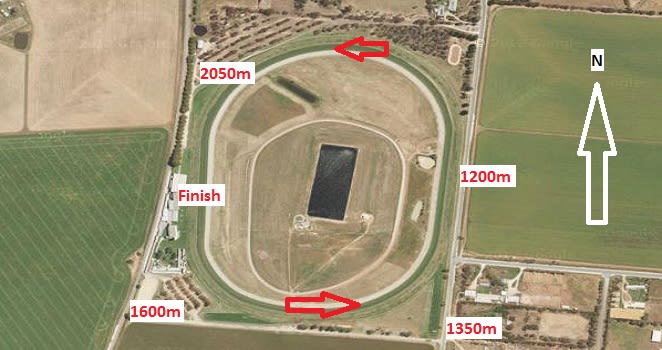 Strathalbyn Racecourse is home to such races as the Strathalbyn Cup and Langhorne Creek Vignerons Day – one of the most popular Sunday Race Days in the area.
Racecourse Details:
Strathalbyn Racecourse has a track circumference of 1690 metres with the length of the straight being 340 metres.
The track is fully irrigated and well grassed with some undulations.
The track is known within the industry as one of the more challenging provincial tracks, and is renowned for the hill on the turn into the home straight.
There are starts from the 1200m, 1350m, 1600m and 2050m.
Nearby racecourses include Oakbank Racecourse, Murray Bridge Racecourse and Gawler Racecourse