The Oamaru Racecourse is located 1km north of Oamaru town on the west side of Highway 1.
Home to the Oamaru Jockey Club, the Oamaru Racecourse is going through one of the greatest renaissances in the Gallop South region.
Oamaru Racecourse prides itself on being able to offer good winter going and its central South Island location means it's supported by trainers from far and wide.
Following a number of years of poor community support and low attendances, the facility is being nursed back to its former glory by a dedicated team, so much so that Oamaru Cup Day achieved the biggest on-course turnover of any rival winter racing club on the eastern side of the South Island.
Contact:
OAMARU JOCKEY CLUB
Andre Klein (CEO, Gallop South)
Box 269,
Mosgiel NZ
Ph: 03 489 6233
Fax: 03 489 3119
Email: ceo@gallopsouth.co.nz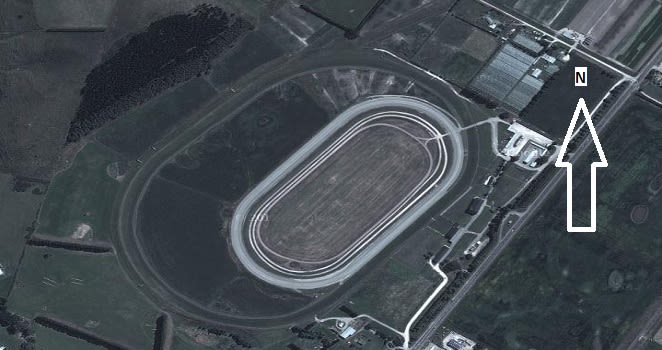 Oamaru Cup Day - Oamaru Racecourse
Held traditionally on the last day of the New Zealand racing season in July.
As a result, the Oamaru Racecourse has often been the venue for "premiership" showdowns between the country's leading jockeys and trainers hungry to get final wins on the board to secure their title.
The Oamaru Cup and the North Otago Cup often attract quality horses targeting the Winter Cup, and large fields are often prominent due to the excellent winter racing surface the track is able to provide.
Audience participation events have become a tradition of late and the Cup day also feature the "North Otago Gumboot Tossing Championship", including the Oamaru All-Ages Booticap.
There is a very competitive Team Punters Challenge, a Punters Club and heaps of kid's activities. One of the other forms of entertainment is a North v South Jockey Challenge.