Hastings Racecourse has an attractive park-like setting and is home to Hawke's Bay Racing.
The Hastings Racecourse is located on Prospect Road, Hastings NZ.
The scene at the course is vibrant, with an exciting mix of races and events regularly taking place over 16 race days.
The jewel in the crown for New Zealand Racing is the Kelt Capital Spring Carnival held in September and October of each year, which features New Zealand's richest race the $2,000,000 Kelt Capital Stakes.
Feature race meetings held at Hastings Racecourse including the prestigious Hawke's Bay Gold Cup Raceday and the action-packed Hawke's Bay Steeples Raceday.
Contact:
HASTINGS RACECOURSE
200 Prospect Road
Hastings 4156
New Zealand
Hawke's Bay Racing
Po Box 1046
Hastings 4156
Phone: 06 873 4545
Fax: 06 876 6488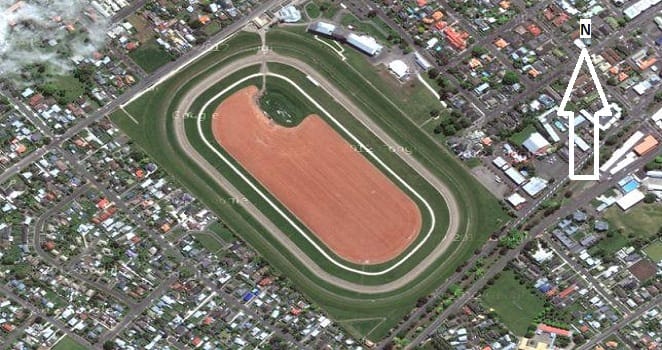 For further details on these meetings, the Kelt Capital Spring Carnival and all other race meetings held by Hawke's Bay, please contact Hawke's Bay Racing on (06) 873 4545 Hawke's Bay Racing and the Hawke's Bay Hunt combine for this feature winter race day.
Enjoy the thrills and spills as New Zealand's top jumpers go head-to-head in the $40,000 Hawke's Bay Steeples and $30,000 PlaceMakers Hawke's Bay Hurdles PLUS a further two jumping races to keep you on the edge of your seat !