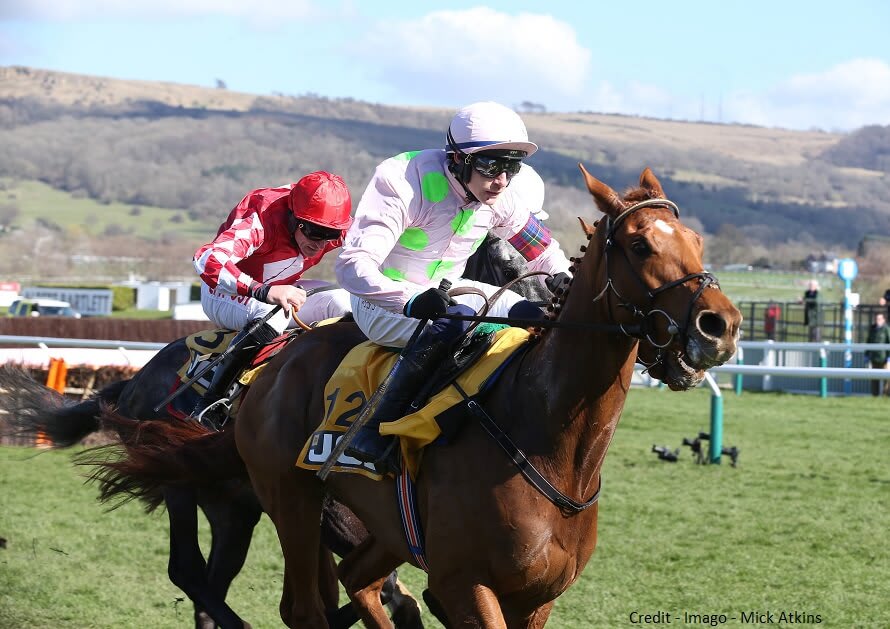 2023 Melbourne Cup Internationals
Over the course on the last 20, even 30 years there have been plenty of international contenders travel down under in order to take on the world famous Melbourne Cup and more than a few have been successful.
We take a look at who the class of 2023 Melbourne Cup international runners are set to be and weigh up what their chances of winning the $8.2m Flemington Handicap and with it bragging rights for the Northern Hemisphere.
How Successful Have Melbourne Cup Internationals Been Previously
The Melbourne Cup takes place on Tuesday 7th November this year and has been held on the first Tuesday of November for over 150 years.
For international raiders to travel from all angles of the globe in order to take on Australia's finest distance runners in the Melbourne Cup it takes a high calibre of horse and trainer to win the 3200m Handicap.
Travel alone is a key factor along with the change in climate and the fact horses from the Northern Hemisphere also have to adapt to the change from Autumn to Winter. However it has been done.
From a breeding point of view there hasn't been much success for the internationals with only 18 Northern Hemisphere bred horses winning the Melbourne Cup during its 162 year history. However when we include New Zealand to the mix they have delivered 40 Melbourne Cup winners who have been bred across the ditch.
Now 18 winners from above the equator doesn't seem like a lot but when we consider the transportation of horses to Australia to race in the Melbourne Cup until the mid eighties was expensive and time consuming there has been a lot more success in recent years.
In the past 15 editions of the Melbourne Cup there have been 6 international winners who have travelled to win the Melbourne Cup. Most recently Twilight Payment as well as Cross Counter, Rekindling, Protectionist, Dunaden and Americain have all won the Melbourne Cup for international trainers.
So given the tighter restrictions on international runners and the growing number of imports improving the quality of the Melbourne Cup fields, who are the main international chances that can win the Melbourne Cup in 2023.
International Runners Of The Melbourne Cup
It is worth noting at this stage we could include the imports who have transferred to Australian trainers in recent years and months in attempt to win the Melbourne Cup however we are looking specifically at runners that are representing the international stables on this occasion.
Breakup - Tatsuya Yoshioka
Weight - 55kg
Career - 22–5–3–4
Price - $13.00
The sole entry from Japan in the 2023 Melbourne Cup betting comes in the form of 5yo Breakup who will be partnered by jockey Damian Lane.
Breakup comes from the Tatsuya Yoshioka stable with the trainer quoted before the Caulfield Cup as "here to win both cups". He finished 8th in the Caulfield Cup when appearing to have everything going for him.
The stable or jockey weren't too disheartened though for their Melbourne Cup contender with both parties believing he was in good condition but lacking fitness when entering the home turn.
After the race Yoshioka said "Breakup was a bit quiet by his usual standards as he warmed up. Lane thought it had something to do with the layoff. He gave everything he had today and should pick it up from here on. We will do what we can to make sure that he will be in the best condition possible for the Melbourne Cup."
It comes as quite an ominous warning from the Japanese stable with Breakup after earlier in the season hrunning well in the Group 2 Hanshin Daishot over 3000m before returning to the track a few weeks later in Japan's premier race, The Tenno Sho and finishing fourth behind some of Japan's racing superstars.
Can Breakup win the Melbourne Cup?
Breakup definitely presents as a tricky Melbourne Cup bet. On his Caulfield Cup run alone he's hard to back, but with the stable so confident he's going to train on and the fact that it was his first run back from a 6 months spell you could relook at that form.
In his interview after the race the stable were surprised by the quality of the Caulfield Cup field but if there's anyone who knows what it takes to win it's Damian Lane who was adamant after that race he would be ready to go in the Melbourne Cup.
He'll have every chance if he's good enough when the Melbourne Cup jumps on the 7th November however on this occasion we're probably looking at others in the race.
Absurde - Willie Mullins
Weight - 53kgs
Career - 15-4-6-2
Price - $17.00
The first of two runners representing Irish trainer Willie Mullins this year is a lightly race 5 year old gelding by Fastnet Rock, Absurde.
Absurde comes to Australia with some tricky form lines having raced over hurdles as well as having had a number of starts on the flat. In May he was a winner in a Novices Hurdle in Ireland before tackling a Class Two handicap with the Melbourne Cup favourite.
Absurde finished 7 lengths second to his stablemate in there Royal Ascot meeting when carrying a whopping 61kgs on that occasion. He then qualified for the Melbourne Cup when winning the Group One Ebor Handicap at York over a distance of 2816m again carrying a big weight of 60.5kgs.
Willie Mullins has brought two interesting runners down to Australia in his hunt for a first Melbourne Cup and with Absurde set to carry just 53kgs in the race he looks to have every chance to win the 3200m handicap.
His win over jumps was over 4000m when carrying 71.5kgs so stamina shouldn't be an issue and according to stable reports he has been going well at Werribee in track gallops which means he should handle the going.
Can Absurde win the Melbourne Cup?
Given the shift in weight Absurde definitely has a chance of winning the Melbourne Cup but the real test is whether he can overcome his stable mate who he finished seven lengths behind the last time they met.
Absurde does meet Vauban 2kgs better off this time but with both carrying low weights we'd expect Absurde to be at the front of the field come the end of the race. Definitely presents good each way value.
Vauban - Willie Mullins
Weight - 55kgs
Career - 14- 7-3-1
Price - $4.00
If we've talked about the stablemate we may as well talk about the Melbourne Cup favourite and the second of Willie Mullins runners in Vauban.
Vauban has been the Melbourne Cup favourite since he won the Copper Horse Handicap at Royal Ascot back in June of this year when he defeated his stablemate and fellow Melbourne Cup contender Absurde by 7 lengths when carrying 61kgs.
His change of gears at Ascot to blow the field away at the quarter mile pole was something to be believed after grinding away from the front. It brings back memories of how The Cleaner used to put fields away with an impressive front running style.
Vauban qualified for the Melbourne Cup when following that win up with an easy win in the Group Three Ballyroan at Naas in August and tightened further for the Melbourne Cup at the same time.
Victoria's chief handicapper, having seen Vauban win at Cheltenham over hurdles when carrying 72.5kgs admitted "he could embarrass us" when allocating 55kgs to the Melbourne Cup favourite so could present deal of the century at the current $4 mark.
Can Vauban win the Melbourne Cup?
Absolutely. The win of Vauban at Royal Ascot in June placed him as a deserved favourite for the Melbourne Cup on November 7th. His change of pace in that race when already grinding the field throughout the race was something to behold.
Vauban is a horse used to lugging 60 and 70 kilos over distances much longer than 2 miles and with just 55kgs on his back looks to be a steal.
It all depends on the horse on the day as we found with Japanese import Fame Game a few years ago but all reports suggest he's ready to go and could end up demolishing the 2023 Melbourne Cup field.
Valiant King - Joseph O'Brien
Weight - 50kgs
Career - 8- 1-3-1
Price - $26.00
If there's one man who knows what it takes to bring a horse down under and win the Melbourne Cup it's Irishman Joseph O'Brien having trained two winners of the race that stops a nation in the past 6 years.
O'Brien won previous Melbourne Cups with 7yo Twilight Payment and before that with 3yo Rekindling in 2016. The Irish trainer once again returns to the Melbourne Cup with Valiant King, a lightly race 3yo in the same mould as Rekindling.
Valiant King's only win to date has come in a maiden at Navan but he does have formlines around the Melbourne Cup favourite, chasing him all the way when carrying 56kgs in the Group 3 Ballyroan Stakes.
His Australian debut was also strong when he ran 6th in the Caulfield Cup late in October. Whilst he did finish 6th in the race he was only 5.4l of the eventual winners and was hampered badly at the 200m mark meaning he had to check his run.
Can Valiant King Win The Melbourne Cup?
Like we said, if there's one man who knows what it takes to produce a Melbourne Cup winner it Joseph O'Brien and three year old Valiant King isn't in Australia to make up the numbers on Tuesday 7th.
However, in saying that it is difficult to see him overturning the Caulfield Cup results or Ballyroan result against Vauban. Especially in the latter match up Valiant King looked well held by Vauban who seemed to get over the line easily while the O'Brien runner looked flat out.
There are likely to be a few more going better than him but no reason why he can't put himself in the picture heading into the straight.
Okita Soushi - Joseph O'Brien
Weight - 51.5kgs
Career - 13- 4-2-3
Price - $51.00
The second of the two Joseph O'Brien runners is another lightly raced horse in the form of 5 year old stallion Okita Soushi.
Okita Soushi might have some of the best breeding in the 2023 Melbourne Cup field having been sired by Galileo and the sire of his Dam, Amicus, sired by Fastnet Rock.
Okita Soushi is a 4 race winner from 13 starts however he was yet to land a glove in any of the premium races until Ascot of this year when he won the Class 2 Duke of Edinburgh Stakes Handicap when carrying 61kgs.
He followed that race up with a 3rd in the Group 3 Irish St Ledger Trial Stakes and when tackling his first assignment down under he finished 12th in the Caulfield Cup, nearly 10 lengths off the eventual winner.
Can Okita Soushi win the Melbourne Cup?
In short, probably not. When horses travel down under you expect them to have some solid pedigree or at least an indication they can mix it with the best the rest of the world has to offer and it doesn't look like Okita Soushi has what it takes.
Everyone has a punchers chance when it comes to the Melbourne Cup as Prince of Penzance proved when Michelle Payne steered him home first. However if you're looking for a realistic bet then looking elsewhere is probably a safer option.