If you have been punting for a while then come along as well, as we cover strategies for some of the more technical betting types as well as some of the tactics to help bet successfully online..
Plus, it's always good to see what the bookies have to offer.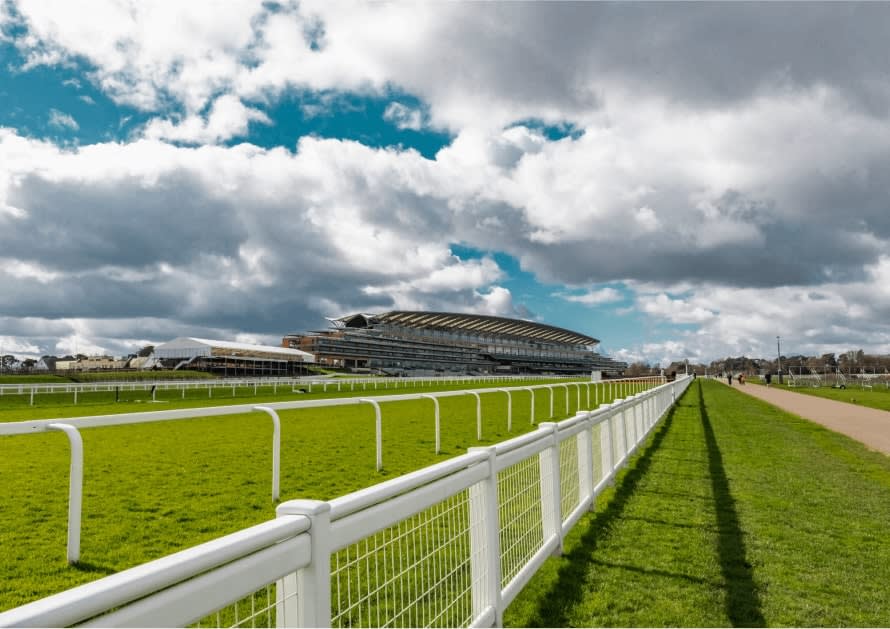 Our guide provides punters with all the steps to start your online betting experience including which Bookie to choose and how to register to bet online. We look at the difference between fractional and decimal odds. Best betting sites for beginners and the different bet types to use as well as covering exotics for the more ambitious punter.
Today's top betting sites
CHANCES ARE YOU'RE ABOUT TO LOSE. Set a deposit limit
Best Betting Sites For Beginners
If you're looking to place a bet on a big race day or a big sporting event it can be difficult to find the right bookmaker for you. We talk directly to the punters to see who they recommend for first time punters and we've whittled that list down below for you to use.
Betting Online vs Betting In The Shop Or Venue
While there are undoubted advantages to betting in a TAB or in Venue where you can place a cash bet and get immediate return in your hands there are many more advantages to betting online or through a bookmaker app.mm
The main one benefit is purely betting functionality. The best bookies have the best products of which most are located in online betting. An online bookmaker will also give you the added benefit of live visions of sports like basketball, soccer and rugby all in the palm of your hand as well as Apps like TAB giving you unrestricted access to all the Sky Racing Channels.
Betting online also allows the bolder punter a higher betting limit where as in store cash betting will be restricted to potential cash pay out limits on the shop.
The growth of online betting in Australia is becoming increasingly popular and during the unprecedented times we currently face it actually makes your betting experience much safer.
Choosing Your Betting Site
When you're on course and in the betting ring odds are the general deciding factor on who you will place a bet with. If the odds are going to give you greater bang for your buck then you're more than likely to bet with the highest odds.
This is where we begin to see the big difference in Online Betting as the majority of Online Bookies provide a range of reasons to bet with them as opposed to betting with a competitor.
A good bookmaker with have basic functions like cash out options or a bet builder which brings more flexibility to your betting experience. This can be elevated further if your chosen bookmaker also has live vision of the event.
Bet365 in particular are one of the most popular sports streaming websites in the world with nearly all racing and sports shown through the app.
When considering your bookmaker also be aware of there stance on responsible gambling. All bookmakers have extra tools and messaging in place to make sure you stay in control throughout.
In the UK Paddy Power, the company who owns Sportsbet in Australia even promotes responsible gambling in their TV ads.
Placing A Bet Online
Once you've chosen your bookmaker to place a bet you need to open an account. This means registering and depositing in the account in order to place your bet.
Now your account is open and you have made your deposit. The next step is to choose the outcome you would like to back and add it to your betslip. Betting limits online are different from making a cash bet with limits to betting as low as $0.01 and generally no limits on the upper threshold.
Limits will vary from bookmaker to bookmaker but if you've already chosen your bookmaker it should show you at the point of betting.
Once you have added the item you wish to back into the bet slip and added your stake to wager the next step is to place your bet and watch the event result.
Betting On Horse Racing
Horse racing in Australia dates back 200 years with the first recorded racing meet held in Sydney's Hyde Park in 1810 and remains one of Australia's most popular sports to this day.
When racing back then was first run it was a pretty straight forward of backing the win or place however nowadays it is easy to get lost in the different types of bets and odds that are available.
Key Horse Racing Betting Terms
SP - Starting Price
NR - Non Runner
Protest Payout - If you horse is first past the post but loses on protest you still get paid out.
Tote Pool - People bet into the Tote Pool and are paid out a dividend based on the result.
Racing in Australia takes place pretty much everyday and as such it is important to do your research before placing a bet.
When looking at a form guide things like the Jockey, Trainer, Recent Results, Age Of The Horse, Weight Carried and Odds can all be key in making a decision on who to bet on.
Some punters may also want to throw this out the window and go for an omen bet. Even the most hardened of punters will bet on Colour of the silks, Name or number of the horse and even sex of the jockey when making a decision.
In 2015 Michelle Payne reach iconic status within the Horse Racing Industry after becoming the first female to win the Melbourne Cup. A bet many people won on as they were looking to back something or someone different.
Popular Horse Racing Betting Types:
There are three easy ways to look at Horse Racing Bet Types. Win / Place, Exotics and Accumulators. These three together cover the majority of popular bet types for a punter looking to back something at the races.
Win and Place Betting
The easiest to understand has to be win and place betting:
To Win - You are backing that runner to be first past the post and win the race.
Place - Your horse to finish in the top 3 of the race. (Note - If there are less than 8 runners in the race only 2 places are paid out, less than 4 and the market is win only)
Each Way - Backing both the win and the place outcomes in a race.
Exotic Bet Types
Exotic bet types are generally paid out as a dividend from the Tote pool. This means the less people who have the combination you are backing the higher the return. If a lot of punters have the same combination as you the payout will be lower.
When betting on exotics including horses with bigger odds can help boost your return as they are less likely to be included in Exotic bet types due to their likelihood of impacting the result.
For those looking to be a bit more adventurous you could try an Exotic bet. These bet types usually carry greater value as the chance of predicting one is harder than a straight win or place bet as you are looking for multiple outcomes:
Quinella - Picking horses that will finish and second in a race.
Trifecta - Picking horses that will finish first second and third in a race.
First Four - Picking the horses that will finish in the first four places.
Each of the exotics must have a minimum number of runners allocated to their bet type. I.e. A Trifecta must have at least three horses selected. However you can also pick as many runners as you want so you could select 5 or 6 runners on a trifecta and if three of those runners finish 1st, 2nd and 3rd you win.
With Exotic betting there is also the consideration of making a Boxed bet vs sFixed Exotics:
Using the trifecta bet type as an example:
Boxed - If you placed a boxed trifecta selecting three runners then as long as these three runners finish in the first three places, in any order, you win.
Fixed - if you place a fixed trifecta selecting three runners you must then select where you expect these horses to finish either 1st, 2nd and 3rd. The horses must finish in that order.
A working example of that can be shown in the 2021 Chipping Norton Stakes.
The result of the race was 1st - Verry Elleegant, 2nd - Collette, 3rd Avilius.
If you had placed a boxed trifecta of Collette, Avilius and Verry Elleegant you would win because these three horses finish 1st, 2nd and 3rd, between them.
If you had placed a Fixed Trifecta of Collette to finish 1st, Avilius 2nd and Verry Elleegant 3rd you would lose as Verry Elleegant won the race and Collette finished second so the result was not the same as your bet.
As a first time punter the chances of getting a boxed exotic are higher than trying to pick exact results and can often return higher if you add in horses with bigger odds.
Accumulator Bet Types
Placing an accumulator is a bit like adding your win and place bet types all together. It is the process of backing the outcome of different events on the same ticket. A working example of this would be:
Backing Terravista to win Randwick Race 1 at $2 - into
Sunlight to win Race 4 at Flemington at $4 - into
Black Caviar to win Race 7 at Flemington at $2.
Total bet value $16 ($2 x $4 x $2).
Each of these bets within an accumulator are called legs. Terravista to win is leg 1 etc. All of the legs must be successful for the accumulator to win and pay out the $16 ticket value.
Accumulators can be as long as the punter wants and is dependent on the number of legs selected.
This bet type isn't limited to Horse Racing either and can be cross codes too. For example you could selected the outcome of a soccer game, outcome of an AFL match and a horse to win a race as part of the same multi.
Understanding Betting Odds and Types of Betting Odds
There are two key things to remember with odds:
Lowers odds indicate favouritism to win a race or event.
The lower the odds the higher expected chance that outcome will happen.
Across the world betting is a universal language with Horse Tracks located around the world and punters in every country looking to bet on the outcome. However what is not the same is the way the odds are displayed with there being three types of odds displayed in Fractional Prices, Decimal Odds and American MoneyLines.
Fractional Odds
Fractional odds are represented with a slash or a hyphen. For example, 5/1, or five-to-one. This, in essence, means that for every $10 that you stake, you will receive $50 in profit, for a total of $10+ $50=$60. These are the odds most commonly used in the UK.
Payout = (Stake*(Numerator/Denominator) +Stake), where Numerator/Denominator is the fractional odds on offer.
The probability % of you winning a placed bet, can be calculated by –
Probability % – 100/[(Numerator+Denominator)/Denominator].
For example, for odds of 5/1, the probability % for a win, stands at 100/[(5+1)/1] = 16.66%.
Decimal Odds
Decimal odds represent the amount of money that you will win, for every $10 that you stake. For example, 6.00. This in essence means that for every $10 that you stake, you will receive a total of $60.
Payout = Stake* Decimal odds.
The probability % of you winning a placed bet, can be calculated by –
Probability % – 100/Decimal odds.
For example, for odds of 6.00, the probability % for a win, stands at 100/6.00 = 16.66%.
American Odds
American odds can appear to be the most confusing of all the betting types with the plus and minus signs depicting the odds.
Also known as Vegas odds a minus sign for favourites, and a positive sign for underdogs. For example, -500, +300. This in essence means that you must risk $100, if you punt on the underdog, to potentially win a profit of $300, for a total of $300+$100=$400.
If you punt on the favourite, you need to bet $500, to potentially win a profit of $100, for a total of $500+$100=$600.
Sometimes an easy way to look at American or Vegas Odds is what do I need to do to make $100 when backing a favourite or for the underdog what happens if i place $100 on the + outcome.
Final Betting Tips For Beginners
While bookies do offer a number of insights and some statistical analysis on each race make sure you do your own research. Find the information you find most useful and a source that provides it.
Do research on all the runners if you can. Check the form guide first. Most common mistakes are that punters will have followed a runner or heard a runner and not looked at the conditions or their competitors.
Remember while winning big is the dream it can often be better to play tactically and build up a pot over time. First time punters may be better looking towards place betting to build a pot and then go adventurous when there's money in the bank.
Finally and most importantly when the fun stops, Stop! Don't over commit and always bet within your limits.