South Australian punters rarely missed a chance to bet on any horse with John Letts in the saddle.
Beginning his career in the 1950s, John Letts retired with 2,350 winners in 1998, which included two Melbourne Cups, three Adelaide Cups, the Epsom Handicap, and the Australian Cup.
A neck and spinal injury almost put him out of racing in 1974, which was mysteriously cured by a punter rather than a doctor.
Born in 1943, South Australian jockey John Letts shot into fame by winning two Melbourne Cups in 1972 and 1980, in addition to a number of other major races including the 1975 Victoria Derby and the 1980 VRC Australian Cup.
John Letts apprenticed as a 16 year old in 1959, moving on to win several races over his first season. Among his prominent victories were three wins in the SAJC Adelaide Cup in 1968, 1976, and 1983. His first win in 1968 was astride Rain Lover, who Letts was to ride in the 1968 Melbourne Cup.
However, trainer Graeme Higg took ill and John Letts couldn't get the mount, a story that repeated itself in the 1969 Melbourne Cup.
John Letts also won the SAJC Adelaide Cup in 1976, steering Grand Sale to victory followed by another win on Amarant in 1983.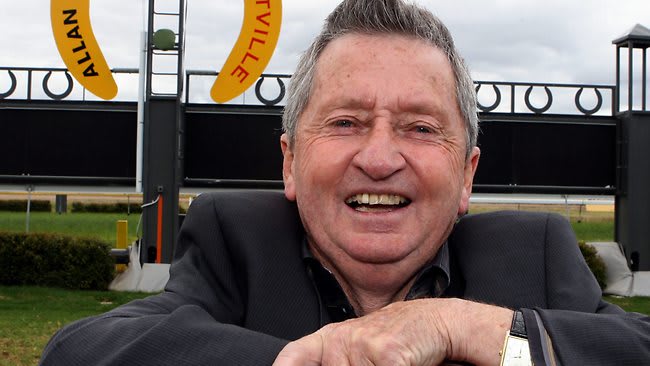 Letts first Melbourne Cup win was in 1972 on Piping Lane.
This was his first run at Flemington Racecourse where the jockey only got a glimpse of Piping Lane 10 minutes before the race.
Letts claims to have never seen the horse again after the Cup presentation.
Although a reunion was organized in 1992, Piping Lane died before the two could meet up once again.
In 1975, John Letts won the Victoria Derby on Galena Boy. Another prominent victory was in the 1977 AJC Epsom Handicap on Raffindale. The 1980 VRC Australian Cup was another of Letts' numerous victories where he steered Ming Dynasty to victory.
A serious injury due to a fall in 1974 almost put an end to John Letts' career. With little hope of recovery even with the help of physio, a broken spine left him helpless with a neck-brace for support.
One day while standing at the betting ring a punter knocked him over. Little did John know that this would be a saving grace that would launch the second chapter in his racing career. Soon, he was able to move his neck freely and did just what he loved, which was get back to riding.
Belldale Ball brought Letts' his second Melbourne Cup in 1980 and the first of a triple for the Hayes training dynasty. Among the other famous horses that Letts steered to victory include Grand Scale, Sir Goglio, Tango Miss, Scamanda, Ducatoon, Kings Helmet, and Redelva.
Major trophies also included the SAJC Goodwood Handicap, VATC Futurity Stakes, the South Australian Oaks, and the PARC Christmas Handicap.
John Letts retired in 1988 with an outstanding record of 2,350 winners over a span of almost 30 years. This included 8 Adelaide Jockeys Premierships and 125 feature wins with 20 in Group 1 races.
John Letts continues to be a patron of the Spinal Cure Australia. He is also a familiar face on the race tracks as an integral part of Channel 7 Sports TV where he does live interviews with winning jockeys after each race astride a clerk of the course's mount.
John also continues to mentor jockeys like female jockey Kayla Stra who she credits with much of her riding prowess. The John Letts Medal is presented to the leading SA jockey every season, which Letts describes as an honor and one of the proudest moments of his racing career.
The incredible jockey John Letts was inducted into the Racing Hall of Fame in 2010.