Frank Dempsey received his induction into the Australian Racing Hall of Fame in 2008.
Frank Dempsey. Given the extreme risk of falling from high atop a thoroughbred running at a high rate of speed producing life-threatening and career-ending injuries, a jockey that survives and prospers for thirty years in noteworthy in and of itself.
Add to that a record of winning the lion's share of important Australian races to the equation, and you have the story of Frank Dempsey (1899-1977).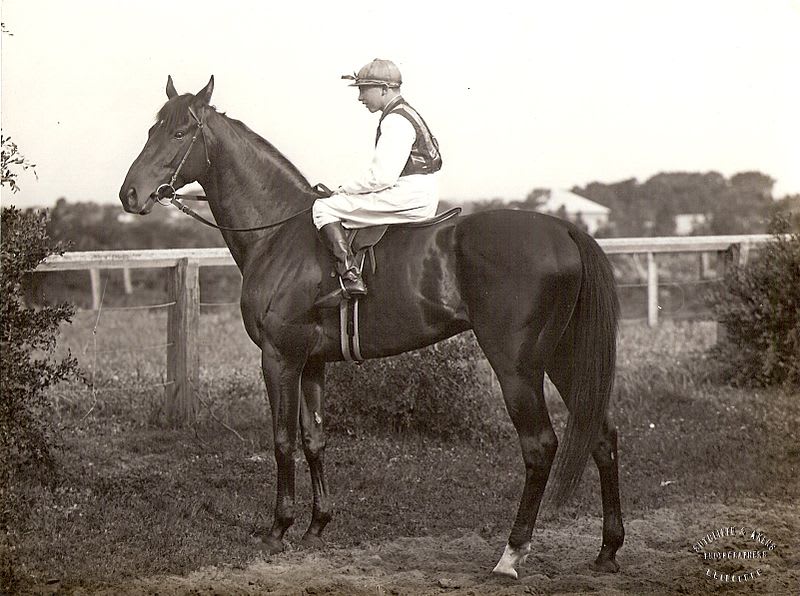 Frank Dempsey tasted success early on in 1915 at the tender age of 16, when he won the Caulfield Cup courtesy of Lavendo.
He then backed this feat with a repeat in 1917 on Bronzetti. He took his third Caulfield Cup at the age of 21, winning in 1920 while partnered with Eurythmic.
Eurythmic and Dempsey accounted for twenty wins together. In addition to the 1920 Caulfield Cup, they produced wins in the Futurity Stakes and the Sydney Cup.
Frank Dempsey's success, along with his riding style that was admired for its finesse and keen appreciation of pace and strategy, earned him rides aboard many of the great champion thoroughbreds of the time.
These combinations were indeed formidable. Frank Dempsey produced a Victoria Derby-VRC Oaks double through his association with the outstanding filly Frances Tressady in 1923. The Doncaster Handicap fell to Dempsey on Whittier, as well as many other weight-for-age races the two competed in together.
His closest brush with the ultimate victory, the Melbourne Cup, came in 1925, when he notched a second riding Manfred. That combination, despite falling short in the Cup, did manage victories in the W.S. Cox Plate and the Victoria Derby.
Dempsey's riding prowess attracted the attention of trainers such as Jack Holt and Fred Hoystead, men whose success provided them with the pick of the litter where jockeys were concerned. Both trainers were rewarded with success courtesy of Dempsey, despite having men such as Billy Duncan, Bill Williamson and Scobie Beasley at their disposal.
During this period, Frank Dempsey won the Victorian jockeys' premiership on five occasions. He also rode with distinction in England, winning more than 40 times.
Frank Dempsey retired from riding in 1939. He then served as a starter for the VATC and at Moonee Valley. He received his induction into the Australian Racing Hall of Fame in 2008.