Geraldton Racecourse is located at Geraldton, WA 6530.
The Geraldton Racecourse is actually named Utakarra Racecourse. Utakarra Race Course is an excellent horse racing and trots venue boasting a lively social atmosphere.
The Geraldton Racecourse (Utakarra Racecourse) is operated by Geraldton Turf Club Inc. and hosts a two-day racing carnival in the second week of January and 16 meetings from March to October each year.
Contact:
GERALDTON TURF CLUB
PO Box 440
Geraldton
WA 6531
Office/Raceday T (08) 9921 8366
F (08) 9921 8292
M 0427 471 945
Email: gtnturf@westnet.com.au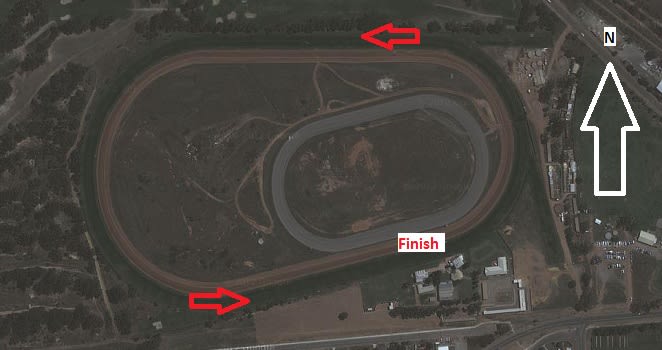 The new Geraldton Racecourse was officially opened in 2001
The Geraldton Racecourse is found 435kms north of Perth on the Western Australian coastline overlooking the ocean.
Geraldton Racecourse Details:
The Geraldton Racecourse is a small course and is laid out in an oval shape.
The circumference of the track is about 1600 metres and has a home straight 300 metres long.