The Esk Racecourse is located at Down Street, Esk, QLD 4312.
Esk is fairly old and there are many historical buildings throughout the town.
One of the hotels was established in 1872 as a teamster's camp, back then the town was called "Gallanani", which is said to be an Aboriginal name for Eastern Swamp Hen.
The club has operated for about 100 years.
Esk Racecourse is operated by the Esk Jockey Club and the racing program now includes a mixture of two Saturday non-TAB and eight midweek TAB meetings and an annual Picnic meeting in April.
Esk Racecourse facilities include
Bookmakers
TAB
bar facilities
catering facilities
Contact:
ESK JOCKEY CLUB
Carmel Lynch
PO Box 285
Esk QLD 4312
Email: cg.lynch@innisfree.com.au
Ph: (07) 5424 1156
Fax: (07) 5424 1020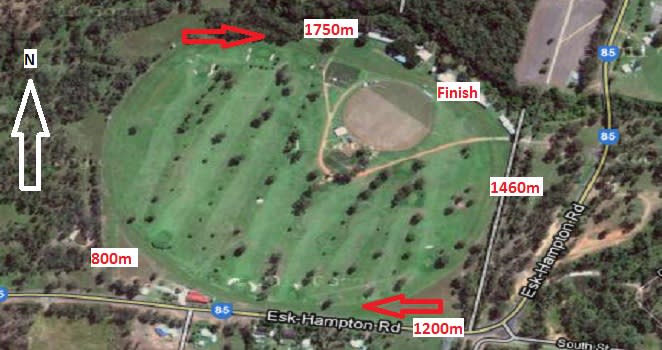 Esk is located 110 km north-west of Brisbane and 70 km from Ipswich.
Esk is one of those pleasant, green, leafy and historic towns which, although gracious and stylish, appears to be little more than a main street and a few houses. It nestles under Glen Rock and Mt Esk on the Brisbane Valley Highway.
Racecourse Details:
Esk Racecourse has a track circumference of 1600 metres and has a home straight being 250 metres long. The track is of a square shape with a short straight and tight turns. There is a downhill run from the 800 metres mark.
Inside barrier draws are of an importance at all starts.