Latest update involving TattsBet. TattsBet was acquired and merged with TAB in 2017.
The new entity represents a jump ahead from the old, as some Tatts members can also play lottery, as well as sports and race betting.
For a period of time beginning in late 2014, Tatts rebranded as UBET and began operating under that name in 2015.
Punters who value face-to-face wagering can visit a TAB outlet and enjoy the same wagering opportunities available to website and mobile wagering platforms.
Mergers, acquisitions and every other imaginable combination are a regular aspect of online wagering in Australia. The results are not always better than the sum of the parts, but in this instance, Tatts is truly better than before in terms of the wagering interfaces, odds and markets, promotions and customer support.
Additionally, the combination of Tatts and it various brands under the TAB label has allowed the agency to compete with the other corporate bookies.
https://finance.nine.com.au/business-news/tabcorp-tatts-confirm-11-3bn-merger/d2b6bd97-ede2-43ec-876c-0f664e8aad34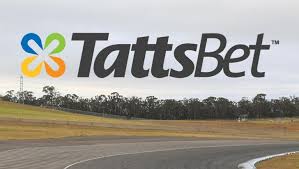 TAB is the new home of Tatts Group's racing services, lotto and sport
TattsBet is the licensed provider of totalisator and fixed price betting services in Queensland, South Australia, Tasmania and Northern Territory. They are an ASX listed company (ASX code: TTS) and are headquartered in Brisbane, Australia.
The ferocious competition that is the hallmark of the Australian wagering market is one that is interesting in and of itself.
Anyone who has even the minutest interest in betting can rely on a never ending game of one up-man-ship as various bookmakers try all manner of creative means to earn the patronage of Australian punters.
TattsBet, in the process of re-branding itself as UBET is one of the gang. It is a leading provider of betting products in the states of South Australia, Northern Territory, Tasmania and Queensland. They have a widespread presence in retail betting operations and they are also found in hotels and clubs.
Of course, they also have a website and telephone betting operation. TattsBet has wagering markets in every conceivable area for anyone who wants to place a wager on anything, but for purposes of having a look at the TattsBet operation, we will be concentrating on the online aspect, with naturally, an emphasis on the racing codes.
Entering https://tatts.com/ into your browser will take you straight away to the main page that is remarkable for its simplicity of design.
You immediately can filter down to the three main categories: Lotto, Sports and Racing, so there is no necessity of scrolling up and down to get to where you want to go. The header for this page, and many others for the site, allows you to login with an account number, and ID, or an Email address, accompanied by a password. That same header offers links to News, Lotto, Sports and Racing. We have to say that the design is one of the better we have seen.
Clicking on the Racing link takes you to a page that is divided into separate sections for Gallops, Trots and Greyhounds. Clicking on any of the times for the upcoming races takes you to a page that shows the field, the Tote and Fixed Price odds and a basic form guide, along with distance, weather, and track conditions.
Here you will also find all the available bet types for that event, including Win/Place, along with a wide assortment of exotics. Clicking on the names of any of the runners will take anyone with account privileges to a detailed form guide for that runner.
TattsBet offers a more than adequate number of account funding methods. MasterCard, Visa, BPay, personal cheques and direct deposit are options that should suffice for the majority of punters. Withdrawals are done via a direct bank transfer or by a posted cheque. It is also possible to redeem winnings at one of the retail outlets.
The minimum bet is one dollar. Our best efforts to provide some insights into currencies accepted and languages supported turned up only the Australian dollar and the English language.
TattsBet uses the decimal format for odds quotes, but this is more or less the industry standard. Establishing an account requires only $10.00.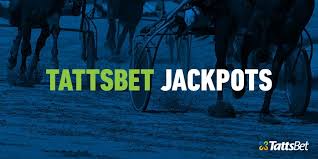 TattsBet has administrative offices scattered about the areas it serves and contacting the company is possible via mail, email, telephone and fax.
They also provide mobile wagering apps for iPhone and Android devices, so staying in touch does not seem like a daunting challenge. Given the amount of information offered on all the pages on the site, however, a search function would be appreciated, but by the time you read this, that issue may have been resolved.
Information concerning pertinent details regarding any sort of transaction fees, dormant account fees, maximum wagers and payouts did not seem to be available on the site. For certain, they were not as visibly displayed as they are on virtually every other online bookmaker's website. It may be necessary to contact TattsBet directly in order to determine any of these pertinent details and it is quite possible that some of these issues will be addressed as the transition to UBET unfolds.
Since TattsBet is somewhat unique in offering lottery products along with sports and racing wagering, some punters might find this combination conveniently appealing.
The betting interface is certainly very adequate and friendly and is not all that different from those of other online bookmakers.
TattsBet comes highly recommended, is very secure and from first hand knowledge, excellent customer service.
TattsBet can be contacted.....
Phone: 131 939
Email: contact@tattsgroup.com
Mail Address Locked Bag 7, Coorparoo DC, QLD 4151