TopBetta Bookmaker Review

Update - TopBetta Acquired by Sydney Bookmaker PlayUp
When the news first reached us in April of 2018, we learned that online bookie PlayUp, a Sydney-based agency, was out to acquire TopBetta, it was no shock, as bookies in general seem to change hands frequently.
PlayUp seems particularly bent on acquisitions, as the evidence showed when they merged ClassicBet and Mad Bookie between 2017 and 2018, and then launched as PlayUp in October of 2019. Join PlayUp.
The deal to absorb TopBetta took a while789 to conclude.
It took about nine months for PlayUp. They paid AUD $6 million for the TopBetta property.
We do not exactly know the reason why PlayUp is seemingly out to buy everything in sight that is connected to online sports and racing wagering, but it would be a reasonable assumption that PlayUp's strategy is aimed at chipping away at the dominance of the big international bookies.
TopBetta got its start about six years ago, in 2016, and was originally sanctioned and permitted to operate by the Norfolk Island Gaming Authority.
The agency later obtained a bookmaker's license from Northern Territory in August of 2016. In the endless game of the big fish eating the smaller fish, and then being eaten by a bigger fish, TopBetta bought MadBookie in April of 2017 and the combined company was bought by PlayUp Limited in 2018.

TopBetta Approach to Wagering
TopBetta functions in the role of the traditional online bookmaker, offering racing and sports betting, but their primary distinguishing feature is that they offer tournament betting where punters wager with fantasy money in the chase for money from a prize pool that is funded by entry fees.
The number of tournaments will vary and the duration of those tournaments will vary. Seasonal tournaments seem to be one of TopBetta's more popular offerings. At the time this is being written, they have season-long tournaments underway for the AFL and the NRL. They also have a tournament going for the NBA playoffs, as of early May 2019.
The tournaments are designed with various punters in mind. It costs between $1 and $110 to join. The prize pools ranged from $50 to $5000 at the time we looked, and we can be certain that this is one of the elements of TopBetta that will offer plenty of variety.
The tournament we observed that had the most participants was one involving the English Premier League, where over 100 players were competing.
They also list a few racing tournaments, but there seemed to be little interest, as none of the racing tournaments had any participants, but that could change when the spring carnivals come around later in the year.
It was easy to understand the format of the various tournaments and the main tournaments page clearly revealed the prize pool, the number of players and the time remaining to get in on the tournament.
The prize formula for the tournaments offered some variety. There were tournaments where the top player received the entire prize pool. There were others where the top three players or the top five, or the top 10 received a varying percentage of the prize money.
Tournament betting carries with it the incentive that punters do not have to beat a bookie that is well armed with resources; punters simply have to be better than the other members of the tournaments are.
The TopBetta website has a concise page that shows the percentage breakdown of the tournaments where multiple winners are paid.
Some tournaments guarantee the top player a minimum of 50 percent of the prize pool, while other tournaments reduce that to 25 percent.
Website Observations
The TopBetta website is certainly not glitzy and we mean that in a good way. Going from page to page typically finds everything in the same place and the agency uses the familiar three-column layout that is more or less an industry standard.
When we visited, a small panel in the bottom right corner of the page displayed a live video feed. The panel could be expanded to fill the entire screen and players had options to change the resolution of the videos to best suit the devices they were using to visit the TopBetta website.
The bet slip was not as full-featured as some are. There was no payback calculator, but we have mixed feelings about the value of such a feature when Australian bookies use decimal odds. Unless you are wagering some strange figure, like $5.77, calculating a dividend can usually be done mentally.
Some punters may actually find the fact that TopBetta does not have as many sports and markets as some of the other online bookmakers have an appealing feature. Racing offers all the expected bet types and the major sports codes had plenty of markets beyond head-to-head and line betting, so when we mention that TopBetta averages around 20 markets, where the industry average is more around 60, we did not feel as though we were being shortchanged.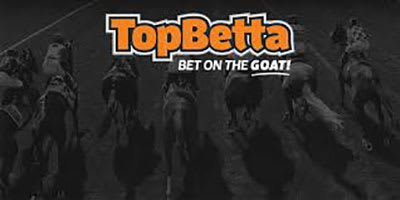 TopBetta Mobile Wagering
The agency offers dedicated apps for Android and Apple devices.
They have a mobile version of the website as well that would be our choice, not because it is superior to the apps, but because it is a simpler proposition, as there is no downloading and installation required.
The apps and the mobile website are very similar to the main website and we would expect nothing less, as so many people conduct most of their daily activities with phones. We would be more surprised if we were reporting that TopBetta does not support mobile betting, as it has become not a feature, but a necessity for competing in the crowded marketplace of online wagering.
We found no mention of live, in-play betting, but until it is possible to make wagers of this sort online, it bothered us not.
TopBetta Odds
As we expected, TopBetta was right in step with the competition.
They sometimes offer quite a boost for those willing to back an underdog, but their quotes on favourites were typically within a penny one way or the other with other online bookmakers.
Here are a couple brief examples, using Round 8 of the Toyota 2019 AFL Premiership competition and the upcoming Group 1 Doomben 10,000.
For the match to decide Adelaide bragging rights, TopBetta had it Port $2.05/Crows $1.77. Ladbrokes was $2.10/$1.72. Neds was $2.10/$1.72. All three bookies had an identical 3.5-point line.
For the gallops, TopBetta had not yet opened markets for the big race in Queensland, which may be due to final acceptance and barriers yet to be announced, so we had to abandon that attempt at a comparison and switched over to look at an upcoming meeting at Newcastle.
We randomly picked the De Bortoli Wines Handicap, where the fixed win favourite was Joigny. TopBetta's quote was $4.60, while Ladbrokes was the identical $4.60 and Neds was also $4.60.
We conclude that shopping odds in the hopes of finding a hidden bargain is only necessary for someone who enjoys the activity. Join PlayUp
Other TopBetta Details
The margins at TopBetta average a little over five percent when all racing and sports codes are involved.
For their tournaments, they take a percentage of the entry fees. There are no free introductory tournaments of which we are aware.
Like all the other bookies, the minimum funding level is ludicrously low; $10 in TopBetta's case. They accept bets for as little as $0.01.
This is an Australian owned and run agency, so they provide English as the only supported language and they accept only the Australian dollar for funding.
Compared to some of the other bookies, TopBetta seems to have lower maximum win limits, but we have yet to encounter anyone for whom this presents an issue. For any punter who feels deprived by the daily win limit of $20,000, we would like to make your acquaintance.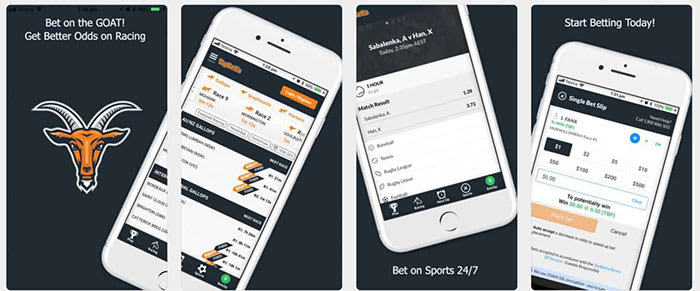 Funding TopBetta Membership
They have an adequate selection of funding method, which include Visa, MasterCard, POLI, BPay and nab.
Nothing fancy with regard to withdrawals. Punters can have money credited to the credit card used for funding, or they can select bank transfer. TopBetta has no fees for either and we can basically declare the era of the dormant account fee extinct.
Customer Support
TopBetta offers a nice array of options for clients who need to get in touch.
They list their support as being available 24 hours a day, seven days a week. Those of us who follow a normal schedule do not need it, but for those who play the international markets, TopBetta is there.
They can be reached via phone, chat and email. It is also possible to connect with them via social media.
Conclusion
There is much to like about TopBetta.
Many punters will appreciate the fact that the agency is Australian owned and operated, as the Australian wagering market has some unique qualities.
The low minimum wagers are another strong appeal.
The strongest argument for many punters will be the way TopBetta combines traditional bookmaking with tournament betting.
On the negative side, certain elements of the website could use some polish, but anyone who spends time on the site will soon find it easy to adapt to the experience.
Those who already hold multiple bookmaker memberships might find TopBetta redundant, save for the tournament feature.
We would recommend TopBetta to those who want to explore their own responses to online wagering as a good place to put a toe in the water. Join PlayUp