Something Different: UK Apprentice Dislocates shoulder but still gets the win
Haydock Park plunged into confusion at the end of its first race on Friday as winning Jockey Sean Kirrane, rather than celebrating, dismounted and made his way over to the on-course ambulance after crossing the finishing line.
Kirrane steered favourite King's Charisma to the win at 5/2 but the drama came after the finishing post as the hoop secured his ride with fellow jockey Ben Curtis aboard Hooroo and made a b-line directly to the medical staff.
On further review, it had turned out Kirrane had aggravated an old injury during the race and subsequently dislocated his shoulder whilst riding the horse to victory.
https://twitter.com/RacingTV/status/1279011350556147712?s=20
Closer to Home: Pat Hyland Retires
2016 entrant to the Horse Racing Hall of Fame Pat Hyland has been forced into retirement after 60 years in the sport.
After a period of ill health Pat has decided to step down from his training partnership with his son Chris to spend more time on his rural farm in country Victoria.
As one of only 8 jockeys to win the grand slam of Australian racing - the Melbourne Cup, Caulfield Cup, Cox Plate and Golden Slipper, Hyland's most notable achievement could be his 1985 Melbourne Cup win aboard What A Nuisance. The Lloyd Williams owned runner was pushed out in the final 100 yards to become the first winner of a $1m version of the race that stops the nation.
Good luck with retirement Pat.
Keeping it in the family: Tayla Childs rides her first win
Tayla Childs surname might ring a bell with some punters and you'd be right, she is the daughter of retired former hoop Greg Childs and brother of G1 Jock Jordan Childs.
On a wet track at Bendigo on Thursday Tayla Childs chalked up her first victory as an apprentice aboard Reine Happy. Coming from solid racing stock Childs has had 13 runs to date snaring a win and 3 placings along the way.
It ended up being a commanding win for Childs who got stuck in a tricky position early and pushed forward to take up an unassailable lead in the wet conditions.
https://twitter.com/pedigreeupdate/status/1278926050961940480?s=20
Regional Racing: 0.2L Stops Dunn From A Perfect Card
Queensland based trainer Matt Dunn was having a day out at Murwillumbah on Thursday training the first 5 winners on the card. Dunn was just 0.2l off having the perfect training performance with favourite Hogans Dare finishing 2nd in the last race of the day.
With Jockey Matthew McGuren riding 3 of the 5 winners for the Dunn stable on the day it was somewhat ironic that Emily Atkinson, winning on Axella in the second for Dunn spoiling the party in the last by riding On A Handshake to victory for Kevin Randell and McGruen riding Hogan's Dare to second.
https://twitter.com/SkyRacingAU/status/1278567363411996675?s=20
Still some training achievement to train 5 from 6 on the day and always one to look out for when he heads to metros on a Saturday in the TAB Highways.
TIK TOK Technology: Weird? Yeah or Nah?
There have been a number of great videos to hit the internet in recent years through the likes of Facebook, Insta and Vine but it seems now TIK TOK is where the cool kids hang out.
This week TIK TOK has hit the world of racing with this video removing the horses from the races but keeping the jockeys on. Take a look and let us know what you think? Weird to watch or just plain funny.
Check out Racing.com's reposting of BSfilms TIK TOK take of racing.
https://twitter.com/Racing/status/1279006974651314176?s=20
International Racing: Maiden One Week, Derby Winner Next
Serpentine, a colt by Galileo, broke his maiden at the Curragh in Ireland just 7 days ago and followed it up by taking out the G1 Epsom Derby in England.
Legendary trainer Aiden O'Brien sent over the novice colt to compete as one of 6 runners for the stable in the Investec Derby. Down as a 25/1 shot ridden by Emmet McNamara he gave the horse every chance by leading throughout and then powering clear to win by 5 ½ lengths on the day.
McNamara who hasn't ridden a winner since October said "I was saving myself" in the post-race interviews and called out O'Brien for filling him with confidence that Serpentine could get the job done.
Something Different: Training Horses rather than Humans
Two time AFL premiership-winning coach Denis Pagen has switched the pitch for the paddock after being granted his training licence this week.
Pagen who has had horses with Troy Corstens and John Sadler in the past has always been keen to turn his hand to training and after being granted a restricted licence sees Johnny Get Angry heading to the track in the Taj Rossi Series Final.
"It's been a terribly hard road getting there, but we're there now," Pagan said.
"I want to have a crack at it and if I cut the mustard, I'll be thrilled. If I don't I'll pull my head in and sneak off into the yonder."
Maintaining there relationship Corstens sub-let boxes to Pagan at his Flemington stable.
"I've always loved the thoroughbred and horse racing and I had pipedreams of training about 20 years ago, but to be perfectly honest I didn't think it would ever happen," Pagan said.
"I was coming home from Euroa one day with Troy and he said 'You want to give this a crack, so why don't you?' When he made me a godfather offer, we put the wheels in order.
"I've got to be forever grateful to Leigh Jordon for letting me train at Flemington and it would not have happened if those guys were not so forthcoming.
"And how lucky am I to have a runner at Flemington with my first starter?"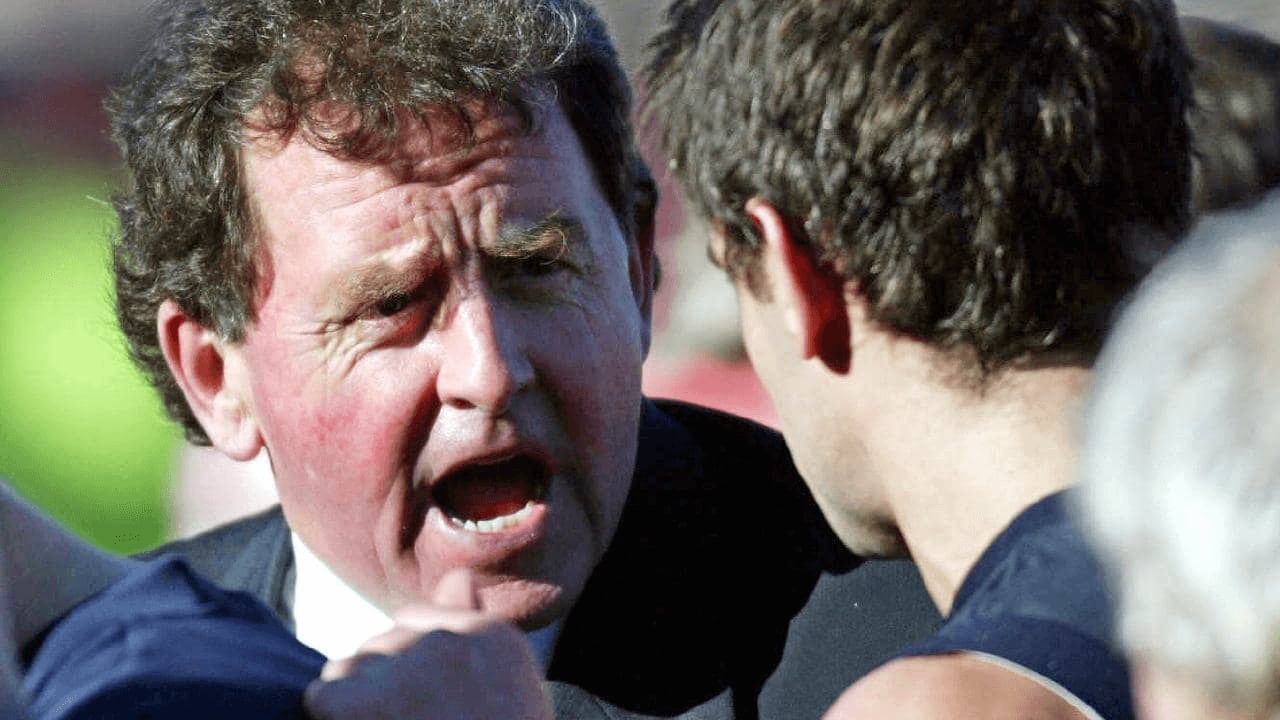 Weekend Winners: Sirconni registers first win since 2018
Sirconni came from nowhere on Saturday to blitz the winter series final and win with a commanding run. Having registered a W since 2018 the Peter Morgan trained running bounced back to his best trashing the field at Flemington.
Having come off a high temperature the previous week Morgan was confident of seeing a return to form after winning a trial at Cranbourne on Monday.
With 200m to go Sirconni really let down pulling clear of the field to be 4 lengths clear going into the final 100m and easy down in the final 50 with the job done and the win in the bag.
International Racing: An exhibition with a bit of Bite
On the whole exhibition gallops are supposed to be a leisurely casual affair with the crowd getting change to see the sports top stars in action.
It was a bit of a learning curve however for Jockey Mickael Barzalona at Saint-Cloud on Sunday. The european hoop was aboard Godolphin Group One winner Earthlight when his galloping companion decided tthe jockeys leg looked too tempting and decided to take a bit out of the 28 year old.
https://twitter.com/AtTheRaces/
Fortunately there was only minor bruising for the jockey however and the horse at large, Persian was stood down for the rest of his engagements.
Check out more of the latest PGR news >>>
Don't miss out on the best offers from Australia' top bookmakers >>>