Pukekohe Park Racecourse is situated 35 minutes south of downtown Auckland.
Pukekohe Park Racecourse is a 30 minute drive from Auckland Airport and is one of the most unique venues offering premier motor sport, thrilling horse racing and a first class function centre.
Contact:
COUNTIES RACING CLUB
Box 47,
Pukekohe
Ph: 09 238 8049
Fax: 09 238 8886
Email: crcgm@ihug.co.nz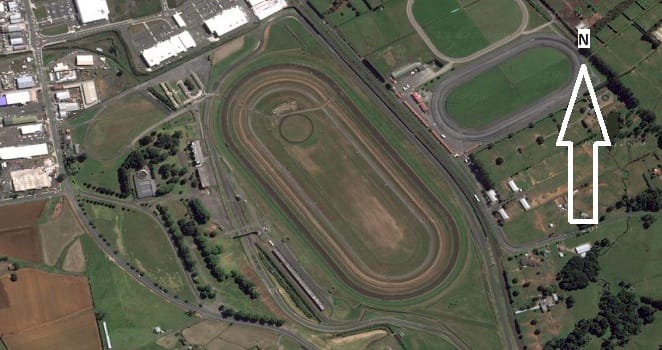 The Pukekohe Park Racecourse is home to Counties Racing Club and has one of the largest tracks in the country with a straight of 480 metres and also provides an all weather training facility for local trainers.
A new 15 metre wide, all-weather track has become a welcome addition to the training facility. Joining 2 grass surfaces and a plough track with a dual lighting system, giving trainers the ability to work their horses at all times.
The Pukekohe Park Racecourse is located 3 km south of Pukekohe on Manakau Road.
Premier Raceday - Pukekohe Park Racecourse
Counties Racing Club races 15 times annually with the main race being DHL Counties Cup Day held in November. The day hosts the Group 2 DHL Counties Cup and the Group 2 NRM/Auckland Thoroughbred Breeders Stakes.