Kurow Racecourse is home to The Kurow Jockey Club which races once a year.
Kurow Racecourse is situated on the south bank of the Waitaki River in North Otago NZ.
It is approximately 40 kms west of Oamaru. The drive through to Omarama takes 30 minutes but is a very spectacular one with views over Lakes Benmore and Aviemore towards McKenzie Country.
Like many one day venues, they rely on voluntary labour and the goodwill of the community to bring their venue up to a high level for their annual race meeting and comments from trainers and jockeys are always very praising of the facilities, which are being slowly improved.
Contact:
KUROW JOCKEY CLUB
Andre Klein (CEO)
Box 269,
Mosgiel
Ph: 03 489 6233
Fax: 03 489 3119
Email: ceo@gallopsouth.co.nz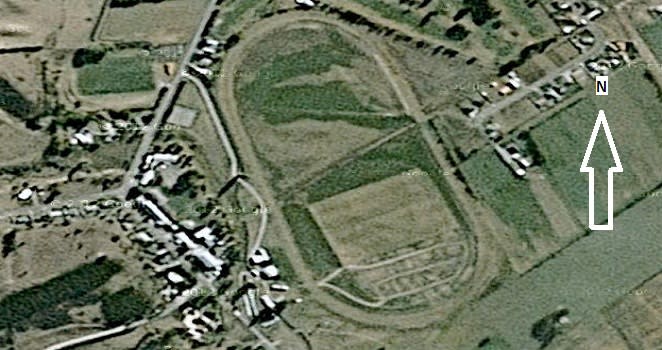 Kurow Races - Kurow Racecourse
Kurow turns on a wonderful race day that is one of the highlights of the North Otago year.
They offer much higher than average stakes for racers who make a habit of targeting the meeting - "just to be there". The patrons are more often than not a holidaying, picnic-orientated crowd but most local residents have the date inked their diaries as an annual outing.
Families are naturally welcomed with well organised kid's activities.
This is a prized gem amongst New Zealand's many great race days. Racing at Kurow Racecourse has a very rich and colourful past with many of the Committee's fathers and grandfathers also working for the Club - so traditions understandable run high - and thus the meeting has a very unique and "old-time" country feel to it.