Kumara Racecourse stages racing once a year in January hosted by the Kumara Racing Club
Kumara Racecourse is located on state highway 73 near the township of Kumara on the road to Christchurch and midway between Greymouth and Hokitika.
In recent years the track has undergone a major overhaul resulting in an excellent racing surface.
They look forward to a large crowd and good racing next January.
Contact:
KUMARA RACING CLUB
Manager: Colin Stevenson
PO Box 340,
Greymouth
Ph: 03 7684274
Fax: 03 7684278
Email: bwcracing@xtra.co.nz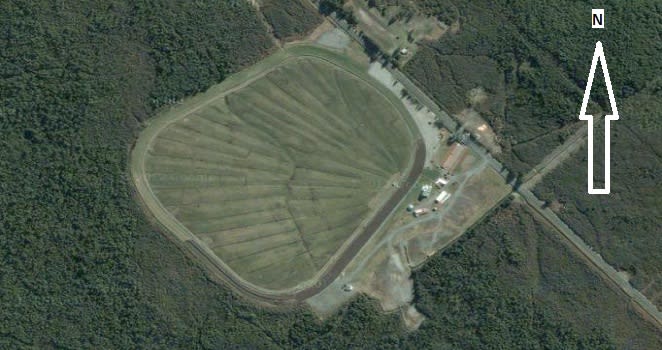 Kumara Races - Kumara Racecourse
The feature race is the Kumara Gold Nuggets and in addition to the stakes money, the winning owners receive two ounces of gold and all races have trophies and dress rugs presented to the winning owners.
There is good entertainment for children with a kiddies tote, performing clowns and different food experiences such as whitebait and venison.
The club provides live bands on the day. Local crafts are sold on course and support for these products is strong.