Hokitika Racecourse is home of The Westland Racing Club.
The club was established in 1866 and has been racing at the current Hokitika track since 1884.
Entering Hokitika from the North turn left at either Park or Hampden Streets.
The track is the only right-handed track in the South Island and is 1290 metres in circumference with a 340 metre straight.
The club has now been reduced to one raceday per year and is held on a March Sunday coinciding with Wild Foods Festival weekend. Hokitika's Wild Food Festival is the biggest single event held on the West Coast each year with many visitors from throughout New Zealand and the World.
Contact:
WESTLAND RACING CLUB
Manager: Colin Stevenson
PO Box 340,
Greymouth
Ph: 03 768 4274
Fax: 03 768 4278
Email: bwcracing@xtra.co.nz
Park Street
Hokitika
New Zealand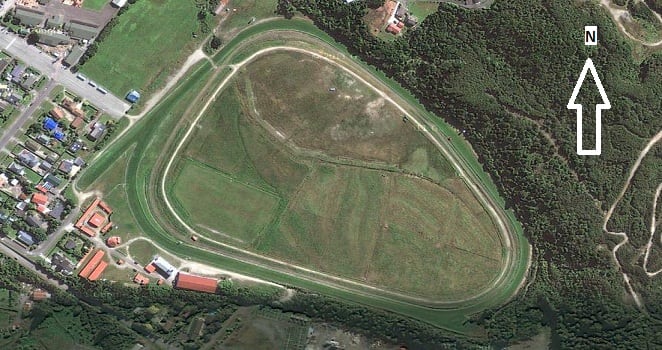 Hokitika is a small town dependent on dairying and tourism and is the gateway to the South Westland World Heritage National Park and is a very popular tourist town.
With loads of entertainment for all the family it's well worth a visit to the races at Hokitika Racecourse.
The feature race at Hokitika Racecourse is the Miss Scenicland Stakes, a weight for age race for fillies and mares over 1650 metres on the Sunday.