The Foxton Racing Club races 3 times a year in June and August.
Foxton Racecourse itself has a rural picnic type atmosphere with a picturesque backdrop.
The course has the following facilities:
Free admission and parking
Annual Membership $20.00
Bar and basic food counter
glass fronted viewing area with tables to view the racing
Covered grandstand provides good views of the track and the birdcage.
Contact:
Foxton Racing Club
Racing Club Manager: Chas Pearce
Box 16, Foxton
Ph: 06 363 8149
Fax: 06 363 8148
Email: fxnracing@xtra.co.nz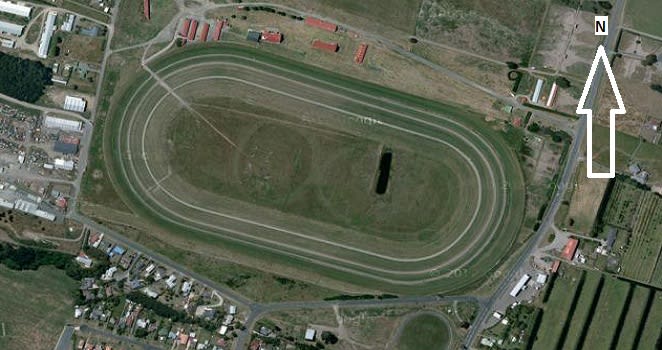 Foxton Racecourse is located just off state highway 1 North of Foxton.
On the Queens Birthday feature racing includes the Castletown Stakes, a listed race for 2yos and the Foxton Cup.
Foxton Racecourse Details:
Foxton is a 1811 metre track with a 350 metre straight. The course itself has Sandy loam soil which drains quickly. There are three other grass training tracks and also three ploughs and exercise oval for jumps qualifying. There is a handy beach close to Foxton ideal for horses in training.