Ashburton Racecourse is home to the Ashburton Racing Club.
Located just minutes from the CBD, the course is located just out of town heading north towards Christchurch on the Main South Highway.
The Ashburton Racecourse is located on the corner of Racecourse Road and the main South Highway at Ashburton.
Contact:
ASHBURTON RACING CLUB
PO Box 54,
Ashburton
Ph: 03 308 6794
Fax: 03 308 4558
Email: ashrace@xtra.co.nz
Manager: Trevor Robertson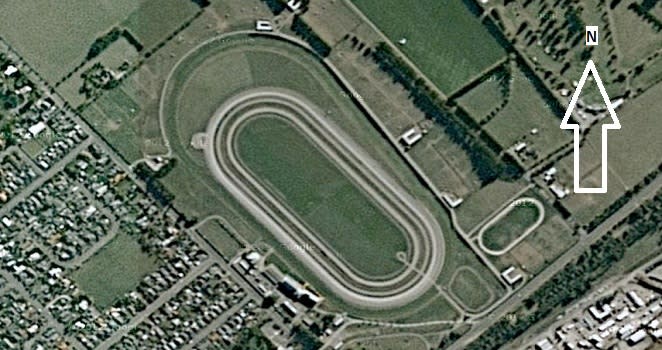 Ashburton Racecourse featuring the $45,000 Ray Coupland Stakes for 3-y-o, a Listed race over 1400m, and the $12,000 Ashburton Trust Cup, an open handicap over 1200 metres.