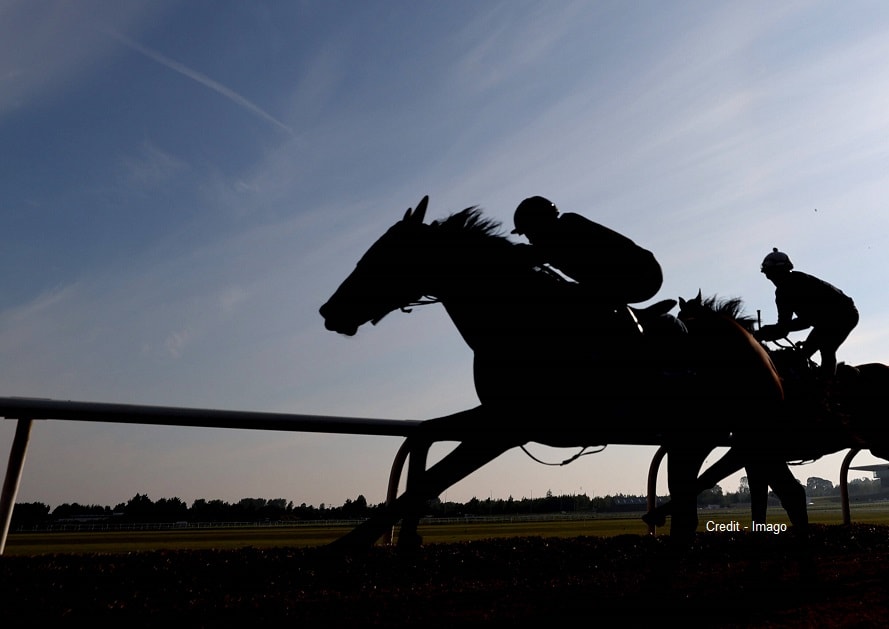 As a country which was founded and built up to a great extent by citizens of British origin, it is hardly surprising that thoroughbred horse racing developed from its' earliest days.
The first horses to arrive in New Zealand were landed in December 1814, as a gift in friendship from Governor Macquarie across the Tasman sea to the Maori Nation.
Little is known of what happened to these beasts - were they any good, were the horses for the field or show ponies, or even, did they simply disappear into cooking pots – no one knows! Nevertheless, after this first arrival, horses began to appear in the country in ever greater numbers, as the military garrisons imported them to meet their needs.
Almost all of these steeds were imported from New South Wales and Victoria, and the equine colony began to grow rapidly. And with this the sport of horse racing began to grow, very often with garrison members owning and riding their own horses in the randomly organised meetings which took place.
And then in 1840, things changed with the arrival in Wellington of the first truly thoroughbred horse, Figaro, purchased from a stable in Cooming, New South Wales, by a leading military man. Committees were established to regulate and control the race meetings, and soon they developed into social event of significant importance in the local calendar. The earliest one of these was a meeting held in January 1841 on the Epsom track in Auckland, where the highlight of the day was the Auckland Town Plate.
The imported Figaro ran in this race, unsuccessfully, failing to win the prize raised by a subscription of three sovereigns from all owners. However, such a hit was this early meeting that the "Commitee" - an interested group of garrison officers and important local figures – determined that meetings would be frequent and all held at the Epsom track. Interest in these early meetings was often heightened by the local dignitaries riding their own mounts in races, and records show that Edward William Stafford, an early premier of the colony, frequently did this.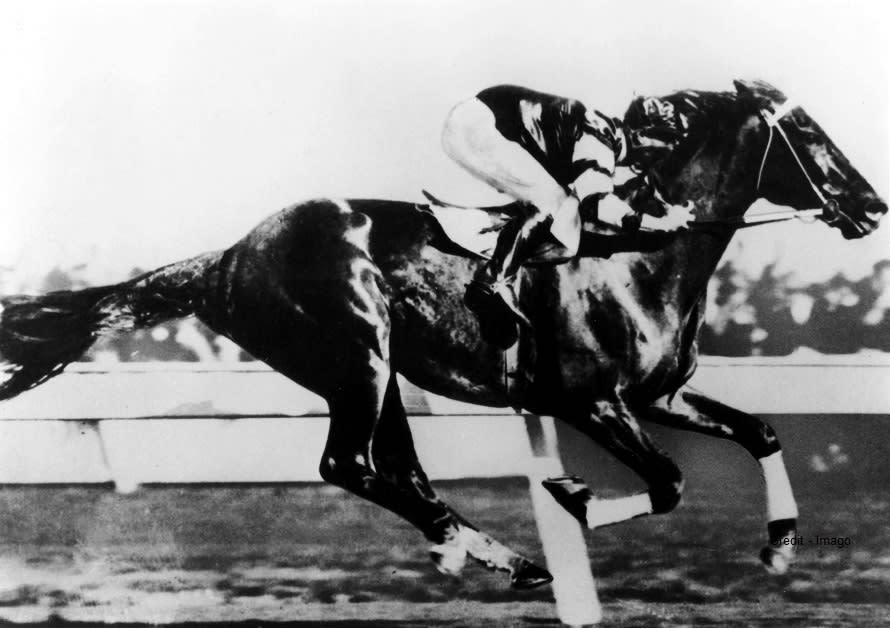 A Growing Racing Culture
Probably in competition to Auckland's meeting, a race meeting took place in Wellington a few days later to mark the first anniversary of its' establishment. The most important race of the gathering was won by one, Henry Petre, riding his own horse Calmuc Tartar – a victory of minor importance, but one which would lead to significant developments for the sport over the next few years. Firstly, a jockey club was established to act as the controlling body for all racing in the Wellington, and this in turn led to the staging of a meeting at Petone Beach in 1842.
Highlight of this gathering was a race between Calmuc Tartar – the domestic, much loved, champion and Figaro, the imported challenger. Figaro won, taking a prize of almost a hundred guineas, raised by a subscription from the owners of entered horses of ten guineas. Horse racing was now become firmly established in the social fabric of the colony, and more tracks were opened up for regular and formal meetings.
Of particular importance in this expansion, was the track laid out at Nelson, which was specifically designed for the racing of horses and set the pattern for future venues.
Moreover, since this excellent facility was now in existence, would-be race-horse owners and breeders began to import thoroughbreds, mainly from across the Tasman Sea, so as to improve the quality of the racing stock and strengthen the industry. A newspaper article of the time describes the gathering "of horses excellent in breeding and class, well-conditioned for our sporting pleasure" indicating how well the sport was blossoming.
By 1851, the sport could truly be described as the national obsession, with courses and races taking place in Dunedin from 1849, Otago, and Christchurch from 1851, where an inaugural meeting was held to mark the city's first anniversary.
New Zealand Jockey Clubs
As the sport became fully established, there arose the inevitable problem of regulation. Each course tended to form its' own "jockey club" based loosely on the rules and guidance of the jockey Club in London. This in turn, while solving many problems, by standardising the overall features of the sport also caused issues over other aspects of the activity.
For example, disqualification of a jockey at one course did not extend to every other course – a cause for considerable debate in times when riding was a far rougher aspect of the sport than it is today. Eventually, the larger metropolitan jockey clubs began to assume greater control over the sport, often with the backing of the Colonial Secretary in Wellington who in this new colony was regarded as only shortly distanced from Gods' representative in the country in his vested authority. And yet, despite many issues still remaining, racing prospered and bloomed.
One of the major difficulties was presented by the fact that it was not uncommon to find individuals hosting private meetings, where they acted as course owner, steward, judge, jury and totalisator – almost exclusively for their own benefit. The major metropolitan jockey clubs were not in favour of this practice since not only did it undermine their control of the sport, more importantly, it deprived them of the levies they would expect to receive as they did from totalisator operations at the larger courses.
Because of these issues and the local pride of one track wishing to appear superior to another, there were many disputes and petty squabbled, and as a result, the Auckland Racing Club called a nation wide meeting at which delegates from Canterbury, Dunedin, Hawkes Bay, Wanganui, Taranaki and Wellington attended.
Four major conclusions came from this "conference" which, in principle, underpin racing up to the present day. Firstly, that a National Jockey Club be formed to act as the overseer of all things to do with racing on a national scale and be the final arbiter of any and all disputes. Secondly totalisator betting would be the only legal form of gambling on the sport, so that as much money as possible could be channeled back into the sport.
Thirdly, money raised from the sport would be ploughed back into a breeding program to encourage improvement in the bloodstock, and finally the Metropolitan Clubs would be obliged to become legal entities, subject to the laws of the land.
It was further recommended that a Bill be introduced into the House of the legislature to enshrine these four statements into law. No such action has ever been taken and the authority of the racing "conference" which now meets on an annual basis is still even today not subject to statute.
Growing a Horse Racing Industry
The New Zealand Jockey Club, as the sports ruling body, finally came into existence when the conference agreed in the end to a set of rules and regulations in 1893, after two years of argument and wrangling as each Club tried to secure the best deal for itself. And all the time this discussion and disagreement as to how the sport should be run continued, the sport itself thrived, with race tracks springing up throughout the country and owners, trainers and jockeys making themselves a good living.
From this somewhat chaotic and quarrelsome beginning, the sport developed rapidly in the early part of the twentieth century. Every major urban centre had its' own racetracks, some times even two, where regular meetings were held. Breeding programs were introduced and the quality of the bloodstock markedly improved. By the end of the 1920's, possibly the greatest horse ever to be foaled in New Zealand had begun his racing career.
In a period of only three years this horse came home first 37 times in 51 starts, won the Melbourne Cup in Australia and proved himself such a giant of Australian track, that he was taken to the USA to display his all conquering prowess. Amid rumours of gangsters and poisoning for profit, the horse died in circumstances which were never fully explained, and thus did not survive to reach his full potential.
This horse, sired by Night Raid out of Entreaty, was bought for a mediocre price of $160 at the New Zealand yearling sales, and shipped to Ausralia to be trained as a champion. This horse was the immortal Phar Lap, who for the time earned more prize money than any similar horse. A truly phenomenal Kiwi export gift to the racing world.
A Generation of Great Race Horses
Another giant of the New Zealand tracks was a horse by the name of Mainbrace. Coming to the tracks in 1949, Mainbrace won a fantastic 23 races out of 25 starts, with one second place and one third.
The Chestnut Thunderbolt as he came to be known achieved this record achievement in the space of two seasons before injury forced on him early retirement. In his second season he had already been marked out for a visit to Australia, supposedly to win the Melbourne Cup, but sadly followers of the field were deprived of this "honour" and can only remember Mainbrace for his domestic triumphs.
And then moving a little nearer to the present day, we have the horse which the nation took to its' hearts – Grey Way, universally known as the Washday Wonder, the reasons why, long since lost in the mists of history. Unlike other racegoer favorites such as Bonecrusher or Rough Habit, Grey Way demonstrated silky skills on the track, winning 51 of 161 starts.
His greatest triumph was perhaps his debut race over 2000 metres, the Awapuni Gold Cup. Here, showing a fleetness of foot, or should that be hoof, he left floundering in his wake the race favorite and recent winner of the Sydney Cup, Oopik.
Following this, he went on in 1977 to win the Easter Handicap at Ellerslie Park, with a similar display of grace and speed.
Recalling the great race horses of the New Zealand tracks, and there marvelous victories is a task which could take up many days, but there is one horse which is worthy of special mention – Van Der Hum. Alternating with starts on his home tracks and visits to Australia, Van Der Hum had chalked up ten wins when he lined up for the 1976 Melbourne Cup at Flemington.
As an overseas entrant he started as an unfancied outsider in the race, but one factor was to work in his favour – the weather. Prior to the start of the race there was a monumental downpour which turned the track from a fine surface for sprinters into almost a bog ideal for big strong horses like Van Der Hum.
Maintaining a challenging position until some 300 metres out, Van Der Hum then turned of the afterburners and left the field trailing in his slipstream. A remarkable triumph for a steed which was not always highly rated on his home tracks.
The People Behind the Horses
Of course, behind every victorious horse there is always a dedicated trainer plotting and planning the wins and in New Zealand there are many who could be counted in this class. What about Colin Jillings, for example, who trained horses before and after world war two over a period of almost seventy years, after first being an apprentice jockey at the age of twelve.
Or we could talk about Barbara Black, a successful female trainer until the age of 99, in a time when many countries still would not even countenance female jockeys. Or perhaps the greatest of them all – Wilhelmina McDonald, known universally as "Granny". Following a successful series of wins on her home courses,
Granny decided that one of her champions, Catalogue, would run in the 1939 Melbourne Cup at Flemington. However, there was a small hurdle to hinder her success. At the time, professional female trainers were not permitted in Australia, so her husband had to be registered in her stead. Catalogue romped home, but Granny was unable to bask in the glory of being the first woman trainer of a major race winner.
Horse racing in New Zealand is not the hotbed of the sport as is the USA or Australia, Japan or the United Kingdom but it is and has always been an interesting home for the sport of kings. It has had its' great horses and trainers who could compete on the world stage, and dedicated followers as are found throughout the world.
Despite its complex beginnings, it has prospered and continues to bloom. Who or what horse will be the next kiwi king of the track – no one knows. All we can be certain of is, that there will be one.