Australian Horse Racing Timeline: 200 Years of Unforgettable Milestones
From the early arrival of horses to Australia, through the first Melbourne Cup, to the greatest racehorse of all times. Travel back in time with these Australian horse racing fun facts
1788
First Transports arrive in Australia
Being banished from England might have seemed a fate worse than death, but those first immigrants brought horses with them and it is hard to imagine those horses were not raced when they were not being used for less glamourous purposes.
1805
First Bloodstock Auction
The original seven horses from the First Fleet grew in number through breeding and additional imports from England and South Africa, even America and those with an affinity for the Sport of Kings bid on bloodstock that continues to produce stakes winners to this day.
1810
First Recorded Thoroughbred Race Meeting
The original seven horses from the First Fleet grew in number through breeding and additional imports from England and South Africa, even America and those with an affinity for the Sport of Kings bid on bloodstock that continues to produce stakes winners to this day.
1840
Racing Clubs Proliferate
Following the establishment of the Australian Racing Committee in 1840, the committee was soon known as the Australian Jockey Club. The club was not limited to jockeys, though, so early meetings were held in normal-sized facilities. By 1883, there were almost 200 racing clubs that were willing to race according to the codes of the Australia Jockey Club.
1861
First Melbourne Cup
The first race took place on a Thursday. It was 7 November. The winner was a horse named Archer. James Naismith, inventor of basketball, was born. The United States was just getting started with the War Between the States. Four thousand people turned out to watch the Melbourne Cup at Flemington, now Australia's most hallowed Thoroughbred racing venue.
1862
First Two-Time Melbourne Cup Winner
Archer won the second time the Melbourne Cup was contested in 1862. No horse would win the Melbourne Cup more than twice for over 140 years (Makybe Diva, 2003 – 2005)
1879
First Caulfield Cup
Won by Newminster, but it would not be until 1906 – 28 years, until Poseidon won the Caulfield and the Melbourne Cups in the same season. It is an exclusive list of 11 Thoroughbreds to accomplish this feat.
22 JANUARY 1922
Birth of a Dynasty
William Stanley "Big Bill" Waterhouse was born, the son of a bookmaker. By 1938, he was working in his dad's bookmaking business and his influence is still felt today, through his son Robbie and grandson Tom. Robbie would marry the daughter of legendary trainer T J Smith, so the family's connections included everything except carrying the drinks.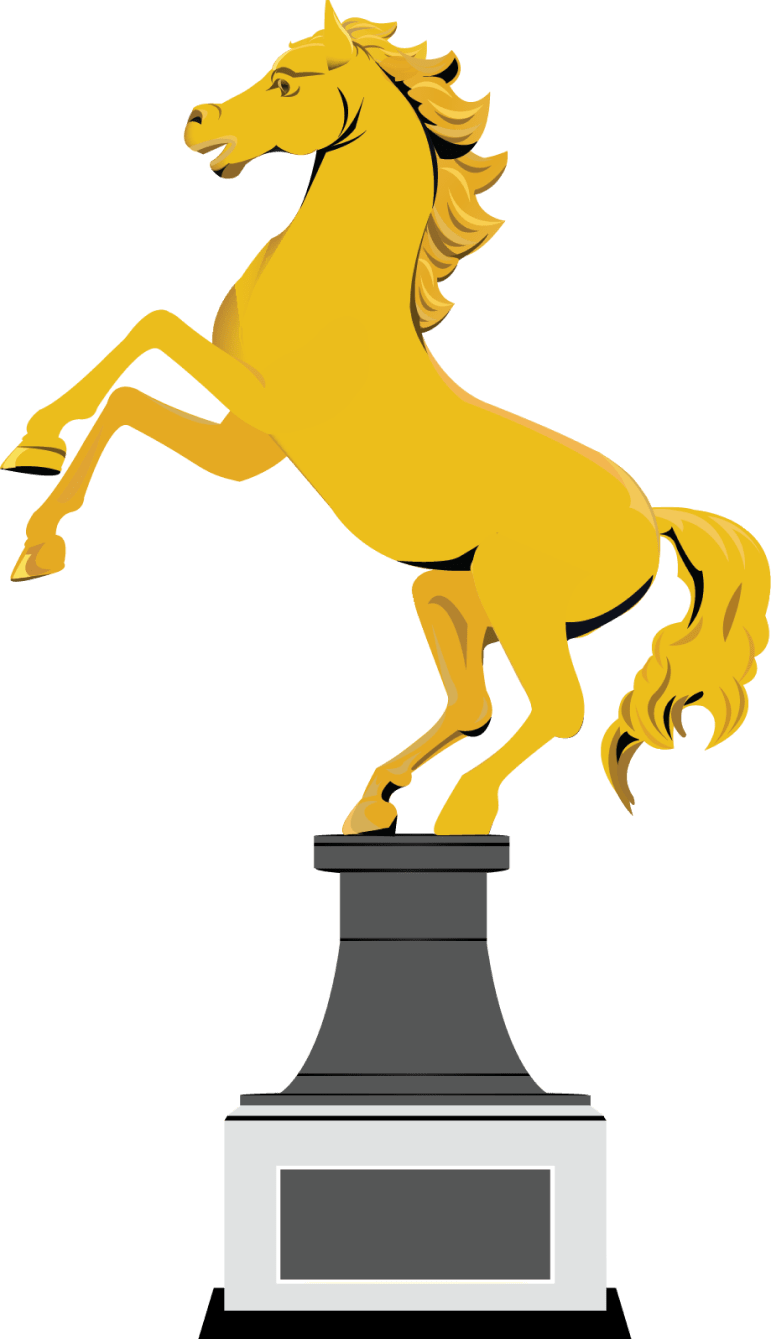 1922
First W. S. Cox Plate
It was 1922, the same year Big Bill Waterhouse was born.
1926
Greatest of All Time
Sure to be good for an argument, many consider Phar Lap to be the greatest of a long string of Australian champion racehorses. He was foaled 4 October 1926, at a time when Australia's economy was in tatters as the Great Depression was underway.
1930
Phar Lap's assassination attempt
Phar Lap won everything in sight, to the degree that made him the target of an assassination attempt on 1 November 1930 in the lead up to the 1930 Melbourne Cup. He won that race three days later in 3:27:75, twenty-five seconds faster that Archer's 1861 win.
Premierships
The winningest jockey and trainer over the course of a racing season are awarded premierships. There are national premierships, along with state and city premierships for both jockeys and trainers. For jockeys, premierships equate to being offered better horses. For trainers, premierships equate to owners offering top horses.
1984
Fine Cotton Ring-In
Due to ineptitude on an incomprehensible magnitude, this notorious horse substitution plan was comedic in the extreme. Others have quite probably pulled off successful ring-ins, but the Fine Cotton Affair took down Bill and Robbie Waterhouse.
2003
Thanks for Your Contributions – We'll be in touch
After preparing Makybe Diva for the racing career that resulted in a Melbourne Cup win in 2003, trainer David Hall was ushered out and the horse given to Lee Freedman, in one of the cruellest sledges ever delivered. Don't call us, we won't call you.
2009
A record $96 million on the Melbourne Cup
Trainer Mark Kavanagh sent Shocking out of the 12th barrier with the fourth favourite's price of $8.50 for an easy, two-length win, Shocking everyone in the process. The bookies kept the bulk of the $96 million bet on the race.
2011
Five minutes of something other than fun
It took the Victorian stewards over five minutes of deliberation to determine that Dunaden had beaten Red Cadeaux. Later, those stewards would migrate to the NRL and man the bunker to rule on the replays.
2015
Prince Of Penzance Delivers Cup Boilover
Two years after Fiorente delivered the win as the favourite, Prince Of Penzance came from the rail at $101. Favourite Fame Game went off for $5 and was beaten 5.5 lengths.
2015 - 2018
Winx Pilfers the Cox Plate
Winx won the Cox Plate four times in a row, passing the mark of three established by Kingston Town from 1980 to 1982.
2020
Youngest Melbourne Cup Winning Trainer Returns
In 2017 Joey O'Brien became the youngest trainer to win the Melbourne Cup with 3yo Lloyd Williams runner Rekindling. At the age of just 24 O'Brien had recently retired from a racing career as a flat racing jockey and jumped into the mould of his father, Irish trainer Aiden O'Brien, with great success. Just 3 years later O'Brien returned in 2020 with Twilight Payment to win the $7m feature once again. Where some trainers have toiled to take out the race that stops a nation O'Brien has now managed twice in 4 years.
Who will be the future champions of australian horse racing?
Place your bets here: