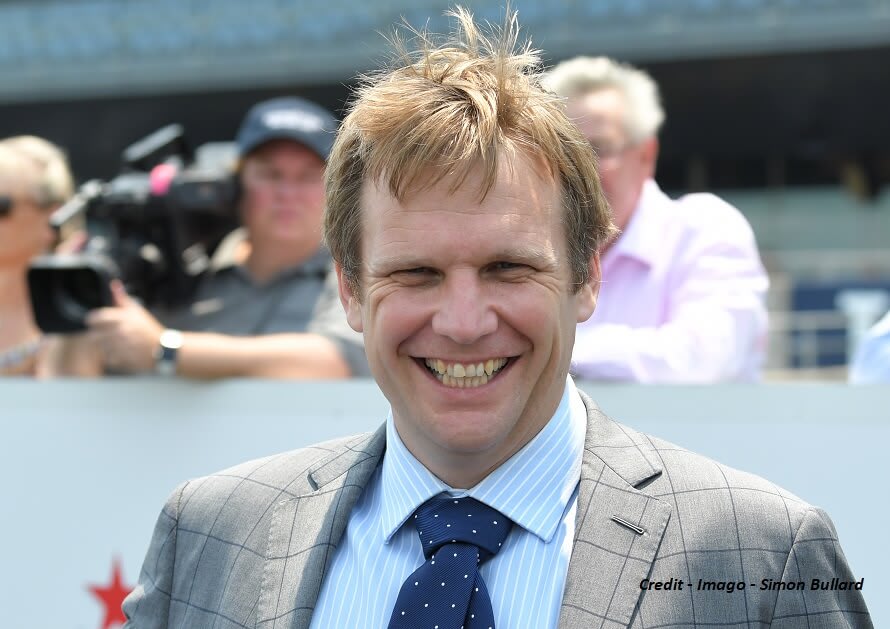 Baker looking for Overpass to lead the Everest field
Overpass looks to be the Natural leader of the 2023 Everest field with trainer Bjorn Baker keen for jockey Josh Parr to make the most of his runners' natural speed.
"We will utilise that cruising speed, we will be up there and rolling along," Baker said.
"We're happy to roll along, that's how I see our best chance. In some ways, I think it's better if a horse does go with him and we get a bit of speed into the race.
"He's got a high cruising speed, that's how we've won our races and how he's run his best races, he's been out there doing the work so we're comfortable in that position."
Baker claims that Overpass is a better sprinter this year than he was last year when he competed in the Everest and finished 6th behind the winner, Giga Kick.
Overpass has only had a handful of starts since then with a win in the $4m Quokka when beating Amelia's Jewel, running second to Giga Kick in the Doomben 10,000 and most recently getting run down late by Private Eye in The Shorts.
The stable have been happy with the progress of Overpass who has continued to train on between Spring runs.
"I'm very happy with Overpass, his work has been super and he's going better than ever," Baker said.
"The four weeks between runs suits this horse, he showed that when he won in Perth then ran such a good race a month later in the Doomben 10,000. He's ready to run a really good race in The Everest."
Overpass currently sits as a $15 chance to win the $20m Everest on Saturday with the market currently being led by Peter Moody trained I Wish I Win at $4.